Annie Vazquez, aka The Fashion Poet, is one of Miami's first fashion bloggers and has won awards for her unique perspective and stylish content.  She has been featured in top publications including The New York Times and Vogue and works with some of the most recognized brands like Coach, H&M and TRESemme.
I recently met up with Annie at the Create & Cultivate x Clinique event where she was part of a Miami blogger panel. I found her refreshingly real and honest. Let's just say she's not afraid to let her audience know that she had her period and it took her 2 long hours in traffic to get to the event. I immediately felt like, even though there was a room full of people, she was talking to a group of her best girlfriends.
Nowadays, Annie can be found hosting crystal charging pop ups, meditation sessions, and giving tips on balancing your chakras. That's right, she is Reiki certified and selling her own line of chakra boosters and evil eye apparel on Annie The Alchemist. This multi-dimensional entrepreneur is evolving into a spiritual influencer. And if Annie is at the lead, look out for more bloggers to follow suit.
We couldn't wait to dig deeper and find out how Annie cleans up on the daily and her favorite local beauty crew. Read our interview below.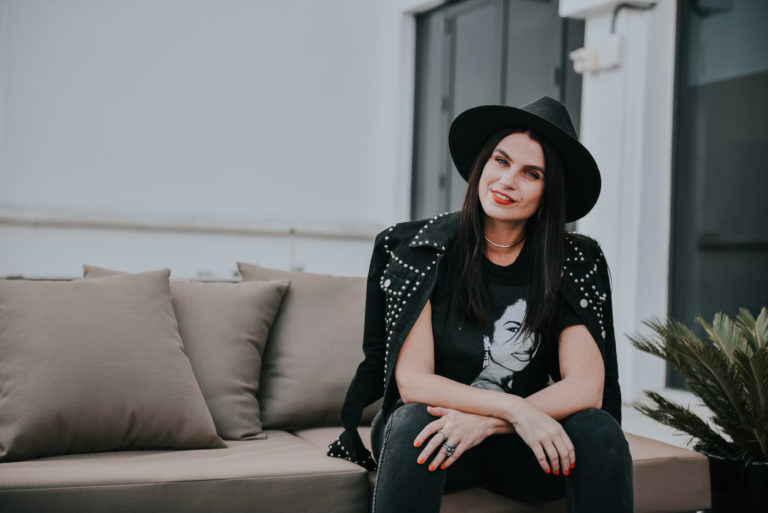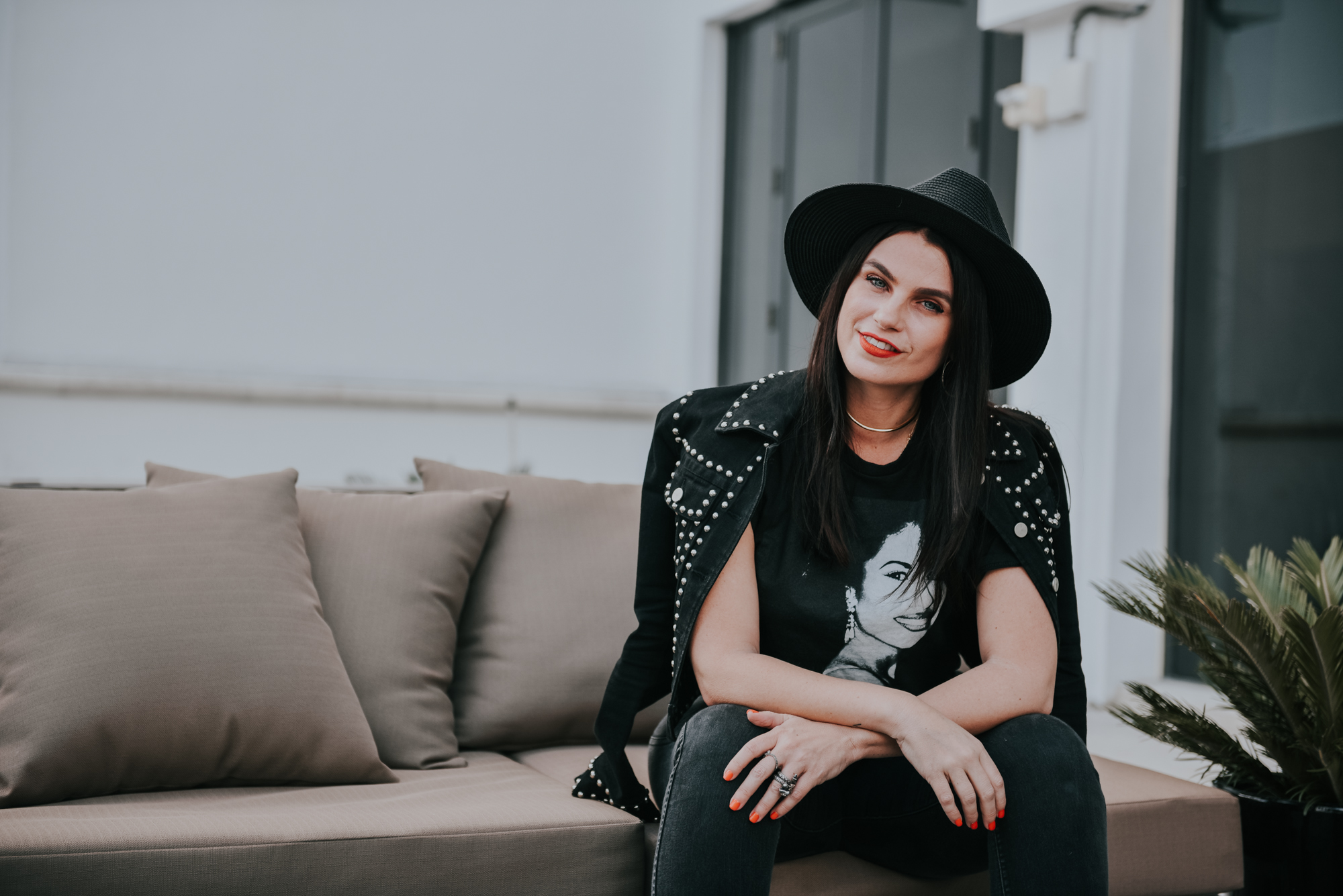 1. Growing up, what were some of your first beauty memories?
First beauty memories are a mix between being doused in Violets baby cologne, slathered in Coppertone Sunscreen and wearing makeup for dance recitals and fighting zits with Oxypads.
2. Who taught you about beauty or was it something you discovered on your own?
I learned from watching my mother and reading fashion magazines.
3. Who is your favorite celebrity that always slays her / his beauty look?
I think Kim Kardashian's makeup artist Makeup by Mario really nails her look.
4. What are your Beauty-rituals?
I use Neutrogena Makeup Remover Towelettes. I can't live without them. The night before a shoot I  put on a hydrating mask by SkinCeuticals and lip moisturizer.
For the most part I just wear daily Covergirl Mascara and lip moisturizer, like ESPA Skin Rescure Balm. I also use  Giorgio Armani Foundation , nYX concealer, & MAC lipsticks.
2x Daily
I wash my face and apply moisturizer. Sometimes I use to Dr. Brandt, other days I use Glossier and some days I use natural products like Coconut Oil and honey.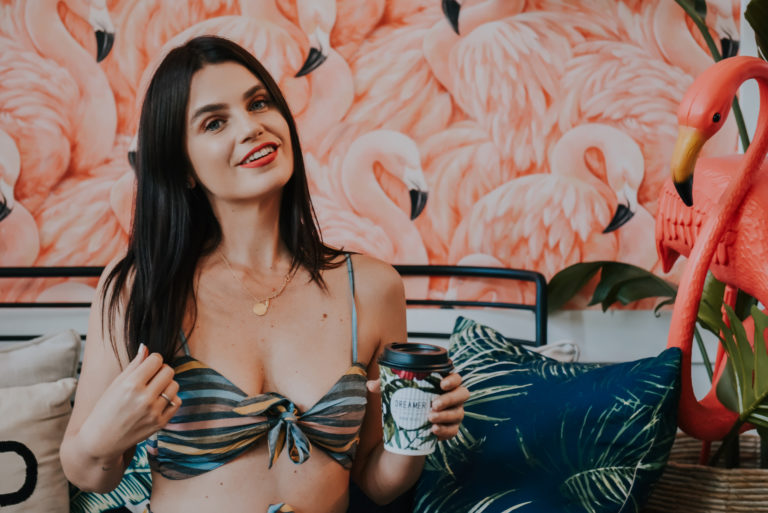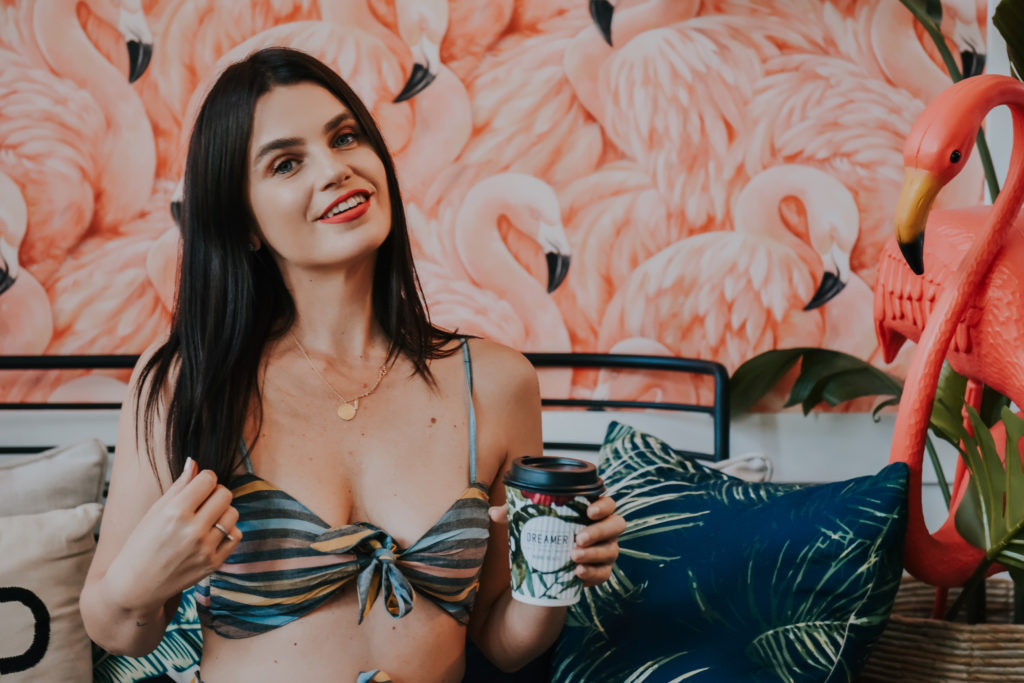 5. When traveling, what's a must-have product in your carry-on?
I have to take all my products. Makeup, creams…everything.
6. What does self-care look like for you?
Sunday, relaxing in my apartment with a face mask, hair conditioning treatment reading a book or watching Netflix.
7. How do you pamper yourself?
I get mani and pedis weekly at BNT Nails on a budget and when I can splurge I love The Standard Hotel's mani & pedi.
I do my hair every 2 months at Janeth's Grotto-whether its a cellophane or a trim. It's not a fancy salon with a trendy young hot stylist, but Janeth is a hair color goddess and has taken me from blonde highlights to copper to red to platinum blonde to brown and now black. My hair is healthier than its ever been!
I also workout, and make time for me.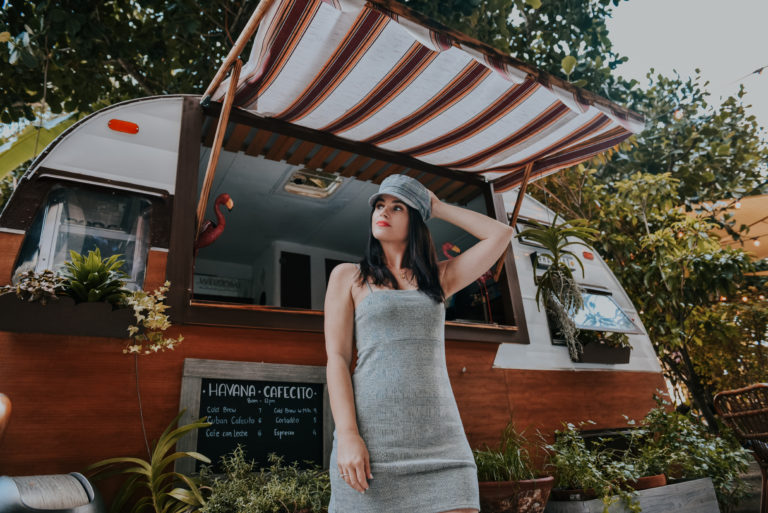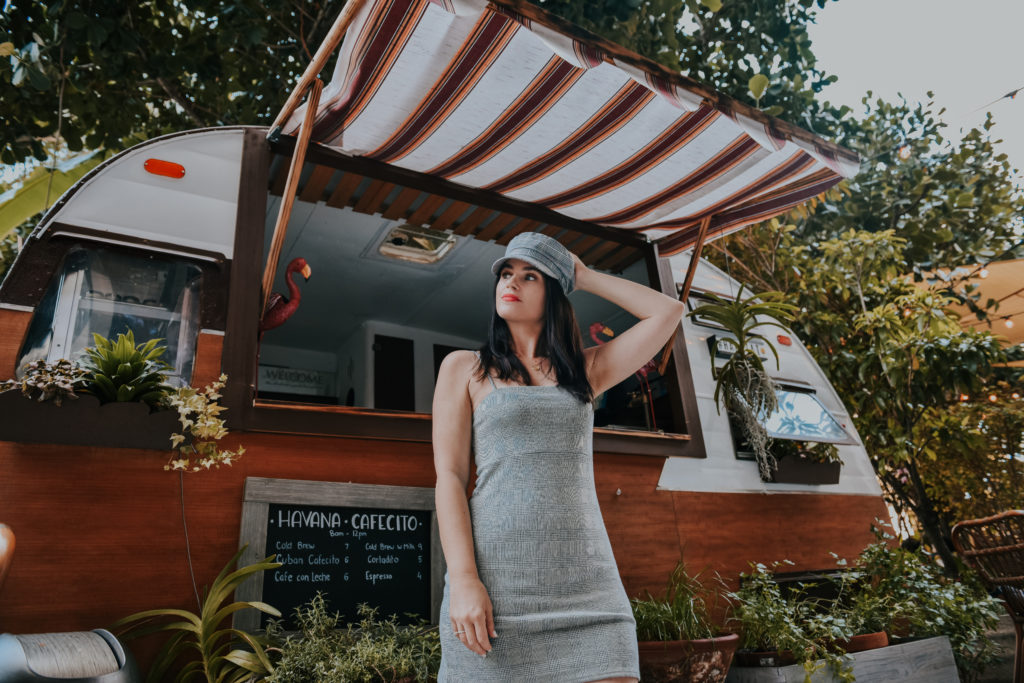 8. What's your favorite go-to LOCAL spots to get a treatment? 
I go to South Miami Dermatology to keep my skin safe and healthy.
9. Are you a bath or shower person?
Shower.