Elise Minton Tabin is an award-winning beauty journalist, editor, and beauty expert with more than 16 years of experience.
I first heard about Elise through IG – my beauty-enthusiast friend said I had to start following her and I instantly connected with her online persona. I later had the pleasure of meeting her in South Beach for a skincare launch event and couldn't wait to learn all about her beauty rituals. Afterall, according to one of her Reels, people are constantly thinking she's younger than she is (she is 43). Even though she may be twinning with her teenage daughter these days, Elise is on her own mission to help teens start taking care of their skin and revamp the beauty aisles for the teen market. While there are no drops yet, we can't wait to see what Elise has in store.
Elise always knows what's new, what works, and who's the best to go to for treatments and procedures. She previously held the title of Executive Beauty Editor at NewBeauty magazine for 13 years, where she oversaw and reported on all things beauty, plastic surgery, anti-aging, health, and wellness. When she's not unearthing the newest beauty trend, Elise spends her time consulting with beauty brands, freelance writing, and creating marketing and brand content for beauty and wellness brands.
1. Growing up, what were some of your first beauty memories?
I vividly remember my mom always spraying a hefty dose of Calvin Klein Obsession on every morning. To this day, it's a scent that takes me back to my childhood home.
I also used to love to play in my mom's makeup and clothes, especially when I had friends over—perhaps that was my first calling into what would later prompt my career in the beauty industry. She had this super glossy red lip gloss from Ralph Lauren that was in a leather-wrapped tin. It was so chic, and I always wanted to put it on.
I was also 'that' child who obsessed over her hair at an early age. I think it was around 4th grade when I began experimenting with straightening my curly hair and soon mastered a blow dryer. Looking back, it was pretty impressive and dedicated that I would spend hours in the mirror committed to getting my hair as straight as humanly possible.
2. Who taught you about beauty or was it something you discovered on your own?
I can't attribute a single person, place, or thing to what I know about beauty. Some of it, my mother showed me. I learned a lot from reading magazines when I was younger, and then a lot was also trial and error. So, whenever I have had a beauty issue or concern, I research the topic like a sleuth and go down this rabbit hole of trying to learn anything and everything. That's the approach I take to writing my (beauty) articles. At this point in my life, much of what I know is from being fully immersed in the beauty industry and covering it for so long. But iIm always learning something new, too.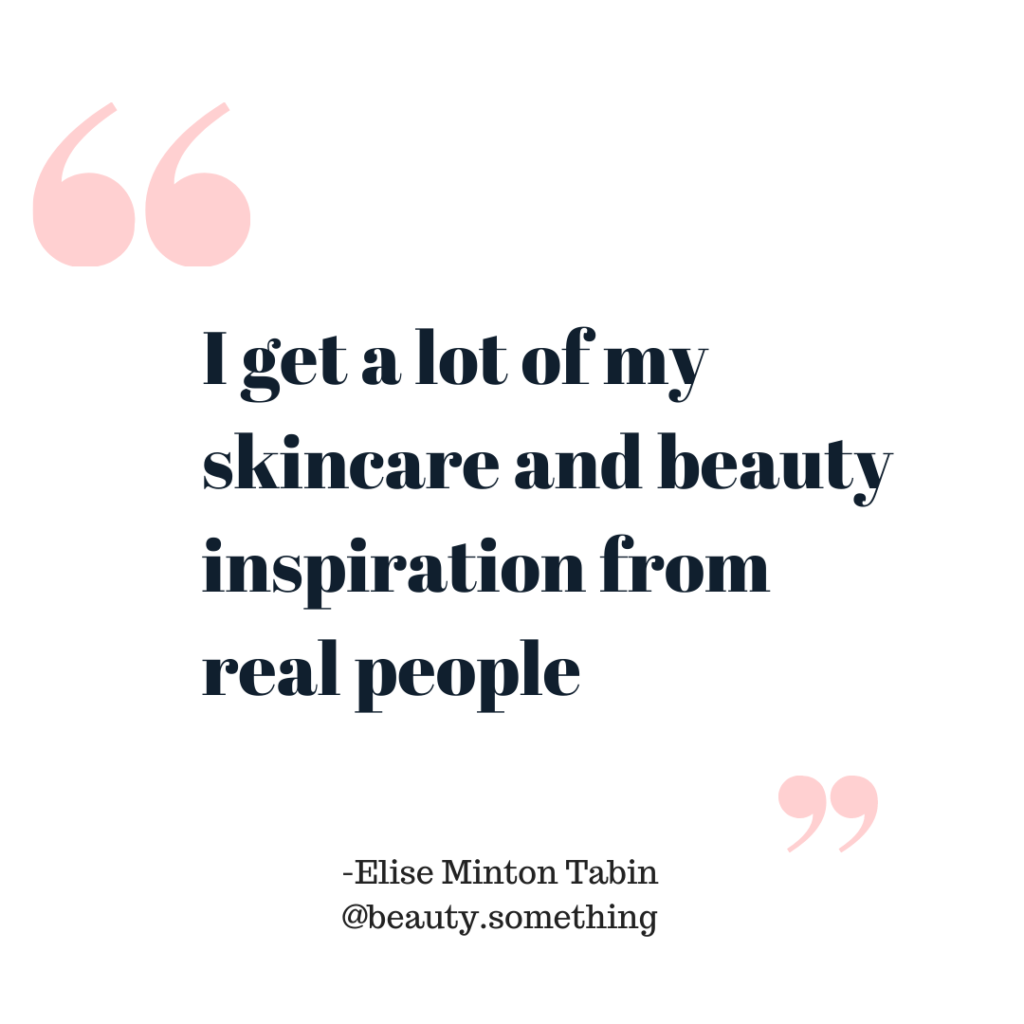 3. Who is your favorite celebrity that you look up to when it comes to skincare + beauty goals?
Hmm. This answer is a hard one. Before J.Lo claimed olive oil as her secret to looking good at 50+, I would say her. But I don't buy that's her secret for a single second, so I can't say that I look up to her for skincare and beauty goals anymore—although she is gorgeous and looks amazing. 
I look at celebrities for more of their overall aesthetic when it comes to beauty, especially if I have a look I want to create for a special event. But I don't have one celebrity that I try and emulate in terms of their routine or goals, mainly because I don't find many celebrities honest about what they do. So I get a lot of my skincare and beauty inspiration from real people—and as dorky as it sounds—dermatologists who show and tell what they're doing and are honest about it.
4. What are your Beauty-rituals?
There are many products and treatments that I do on a daily, weekly, and monthly basis. While it may change depending on what my skin needs and the areas of concern, I'm super diligent about taking care of my skin every day, going in for monthly facials, regular skin checks, and all the beauty maintenance that's necessary at 43-years-old, like botox and filler.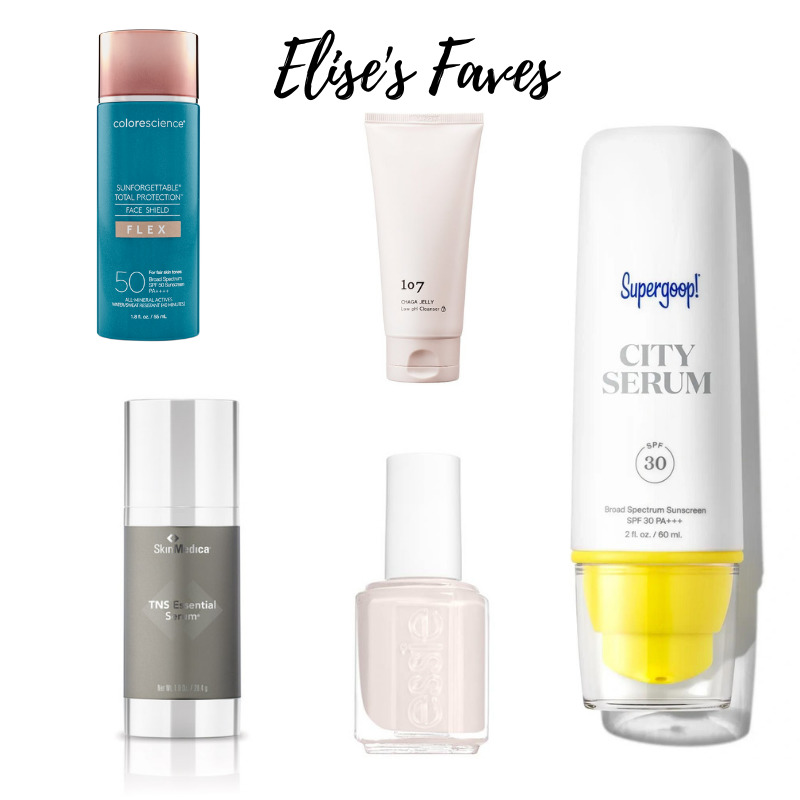 A.M. Morning Routine:
I always wash my face after I work out. Right now, I'm rotating between 107 Global Jelly Chaga Cleanser and Babor's Enzyme Cleanser. I also really like Youth To The People's Superfood Antioxidant Cleanser and Alpyn Beauty Creamy Bubbling Cleanser.
Next, I spray on a toner. I'm loyal to Perfect B3 Spray, which has niacinamide in it to help with breakouts. I also like the fact that it's super easy to use, especially on those lazy days.
From there, it's usually a Vitamin C Serum, like BeautyCounter All Bright C Serum or Alumier MD Everactive C&E + Peptide Serum. If I'm a little inflamed or red, I'll throw in a few pumps of Mamonde Red Energy Recovery Serum. And because I'm always testing new products, there may be an illuminating serum or something else that I'm working in, too. I also really like Skinmedica's TNS Serum.
My skin is oily and breakout-prone, so I don't usually wear moisturizer during the day (that's more for night). But if I need some hydration, I'll do it in serum form.
Of course, I never go a day without applying sunscreen, even if I'm working from home and staying pretty much inside. I have a few different SPFs that I use. At the moment, it's Colorscience Sunforgetabble Flex, which I love because I don't have to wear makeup on top of it—it evens out my skin tone and gives good coverage. I also like Elta MD sunscreen and all the Supergoops, but the City Serum is my favorite one of the bunch. I'm a big believer in sunscreen and think it has helped my skin to age well.
I rarely wash my hair in the morning because who has the time? So, to sop up any oily spots and give my strands a little bit of life, I rely on dry shampoo—either the cult-classic Klorane dry shampoo or IGK First Class Charcoal Detox Dry Shampoo. Also, I often run a little bit of Biosilk Silk Therapy Original through the ends of my hair to camouflage any frizziness—I've been using that stuff since I was 16!
During the day, I wear lighter, fresher scents than at night. I have quite a few fragrances that I always buy over and over, like Charlotte Tilbury Scent Of A Dream and Coqui Coqui Tobacco, simply because they smell so good.
P.M. Nightly Routine:
Nighttime is similar to my a.m. routine, but I swap out the antioxidants and sunscreen for retinol and oils. Ever since I started using a combination of retinol and oral spironolactone to clear up my hormonal acne, it hasn't ever come back full force, so I always make sure to use these two ingredients. I cycle between retinol and a retinoid every few months, depending on how my skin is feeling. And I love a good face oil—some of my favs are from Mutha, Afore, and La Mer. They're the last step in my nighttime skincare routine to lock everything in, and they smell so good.
5. When traveling, what's a must-have product in your carry-on?
I can't even think about packing my suitcase without some lip balm, dry shampoo, or a spot treatment from Murad. 
6. Best products under $40?
There are so many good ones now. It used to be that either products were expensive or if they were affordable, they were drugstore brands, but all of that has changed. I like The Ordinary, Innisfree, and Thrive Causemetics for color—they do a great job.
7. How do you pamper yourself / self care rituals?
I'm loyal to my monthly facials, which is when I get to relax and unwind for a good hour. Plus, it's good for my skin, so it's a double whammy. I work out three times a week with a trainer, and while it's the farthest thing from pampering, it is probably my most consistent self-care ritual. When I don't work out, I'm less productive, and I also feel more bloated and tense.
I just had the Repechage Hydra Dew Pure Moisturizing Lift Facial, and it was sheer bliss and indulgent—so worth every second!
8. Least favorite beauty trends at the moment?
I still can't get on board with laminated brows. On some people, they look great. On others, they look like they ran an Elmer's Glue stick through their brows.
I'm more of a natural, full-brow kind of girl, so I'll leave the laminating to the millennials. I prefer to do it the old-fashioned way and get mine waxed and tweezed.
Thread lifts also scare me. But, just like with brow lamination, some women look fabulous afterwards, and others look downright frightening. Social media downplays the risks that come along with these types of procedures, as well as the importance of finding a qualified provider should you decide to undergo the treatment.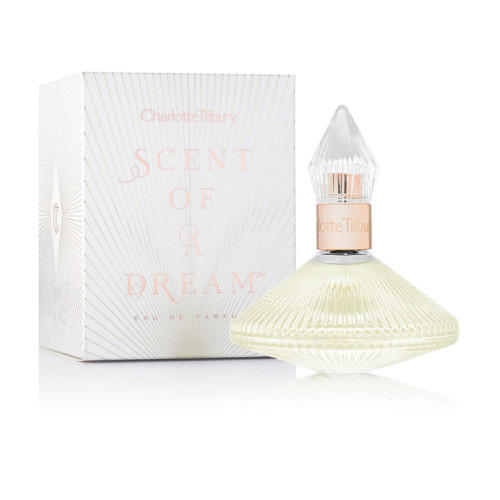 10. What is your favorite fragrance?
I love fragrance—always have and always will. I tend to go back to the same scents and repeatedly repurchase them. Once in a while, I'll add a new one to the rotation, but I always buy Bond NY scents, Coqui Coqui Tobacco, Charlotte Tilbury scent of a dream, and Hermes fragrances.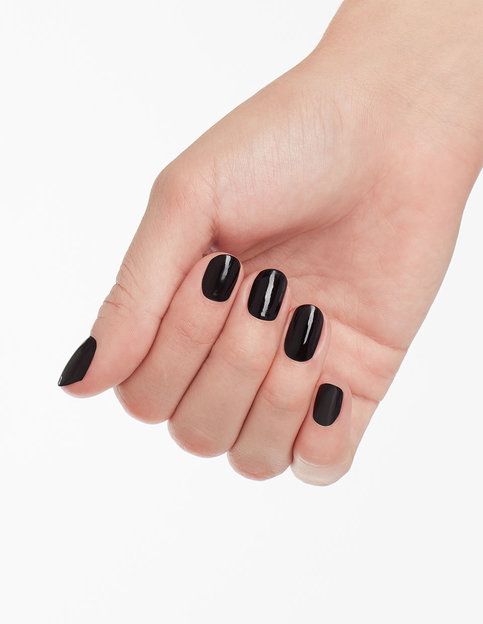 11. Favorite nail polish color right now?
Lately, I've been playing around with nail art again, which is always fun and creative. But when I'm wearing a solid color, it's almost always OPI's Lincoln Park After Dark or Essie's Big Apple Red or Marshmallow with a coat of Waltz.
Follow Elise on IG @elisetabin