Maria Tettamanti is a journalist and miami-based blogger. She is a frequent speaker at some of Miami's top events imparting her expertise as a digital influencer.  This mom of two loves sharing her homemade recipes, the latest fashion and beauty trends, and the newest local store openings and hot spots. Let's just say, if you want to know what's happening in Miami, Maria is your source.
Not only does she keep up her cheeky blog TheWordyGirl.com, but Maria is also a Miami-based journalist for The Miami Herald and Miami.com, a columnist for The Huffington Post and Aventura Magazine and serves as Allure Magazine's Miami Beauty Editor. Additionally, Maria writes for Saks Fifth Avenue and The Standard Hotel on their corporate blogs.
Her moniker "the wordy girl" is super fitting of this prolific writer. Maria has published works in USA Today, Ocean Drive Magazine, and Life & Style publications and on Daily Candy, Huff Post, Urban Daddy, MSN, Refinery 29 and OceanDrive.com. We don't know when she sleeps; perhaps that's why she's known to write in her PJs and we don't blame her!
The stylish and down-to-earth vibe of this New Jersey native is magnetic as she seamlessly goes from high fashion events to raising money for her favorite charities. We couldn't wait to get to know Maria's daily beauty rituals and how she keeps her hair in goddess-like condition. Read our full interview below.
1. Growing up, what were some of your first beauty memories?
I always recall my great Aunt Tessy who had radiant skin thanks to her obsession with using Vaseline on her face. Also, my mother always wore blush…that was her thing. No mascara or lipstick, just a hint of blush!
2. Who taught you about beauty or was it something you discovered on your own?
It's something I discovered on my own. As a fashion and beauty editor, I'm constantly seeking out the best-of-the-best beauty products and hacks.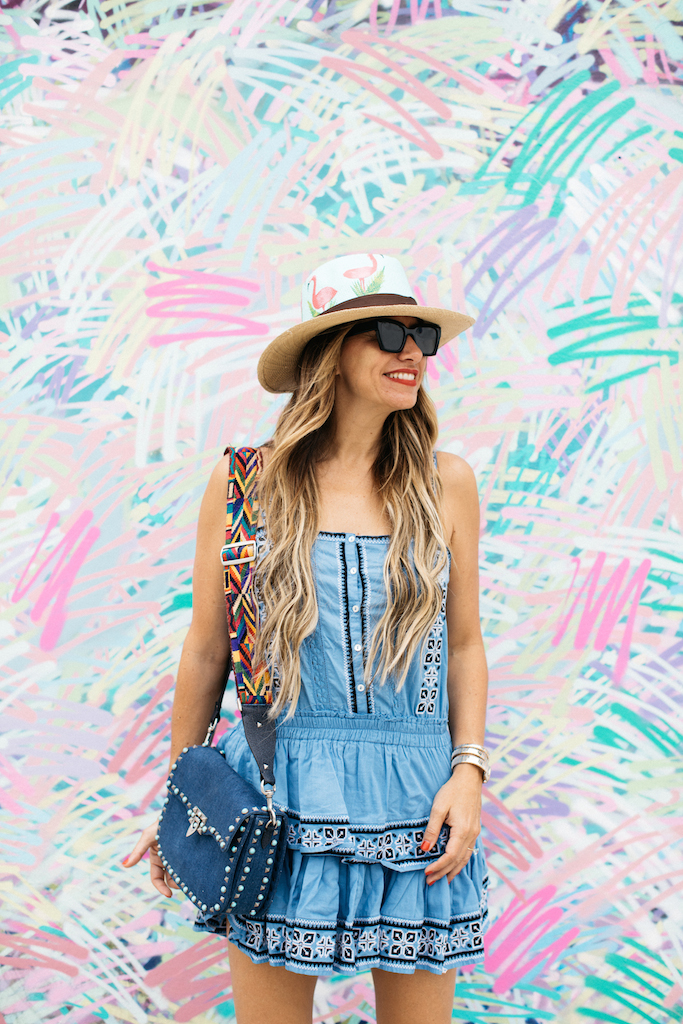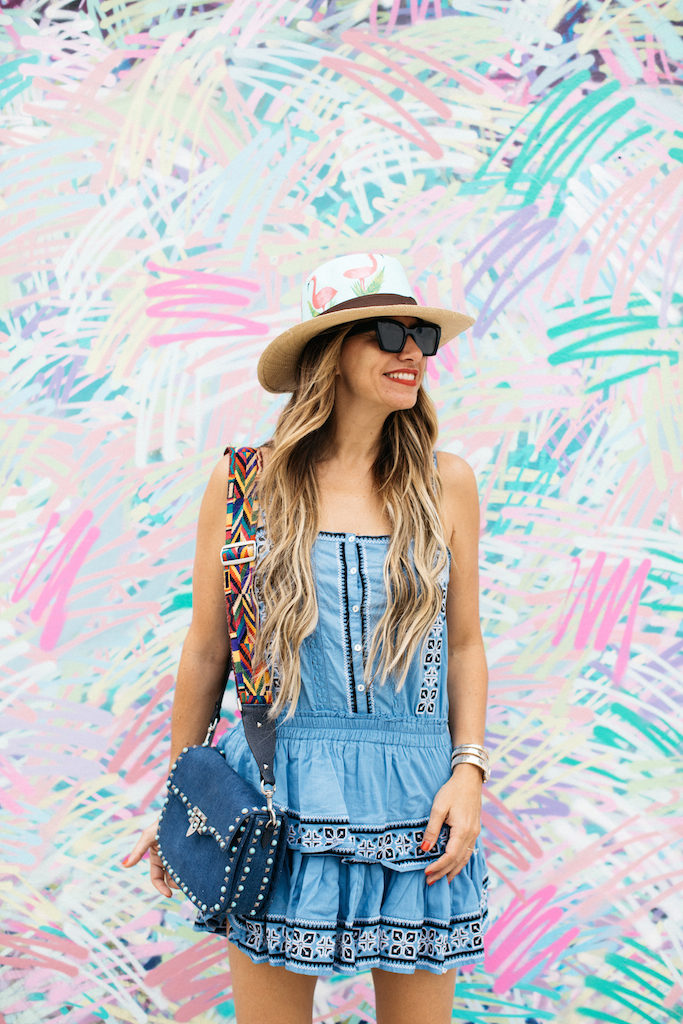 3. Who is your favorite celebrity that always slays her beauty look?
Jennifer Lopez and Kim Kardashian's makeup are always flawless.
4. What are your Beauty-rituals?
Aside from my skin care routine — drinking a ton of water, eliminating dairy from my diet, pilates and hot yoga make you GLOW.
AM.
It costs a small fortune but here goes…Dr. Barbara Sturm Foaming Facial Cleanser followed by La Mer serum and Elta MD SPF.
PM.
I wash off my makeup with a hot washcloth lathered in Dermalogica Pre-Cleanse (it smells so good!), followed by a salicylic acid wash. I follow this with La Mer serum and Creme de La Mer. It's super thick but it will change the texture of your skin. I use Retin-A twice a week, too.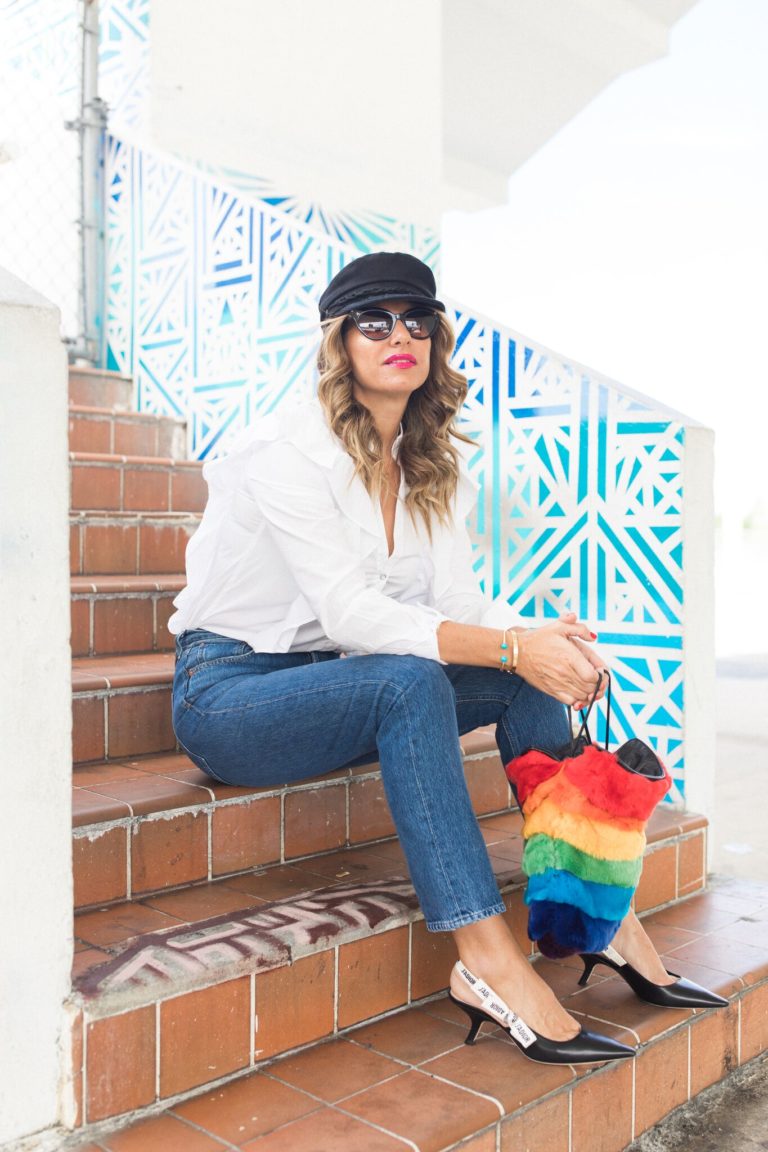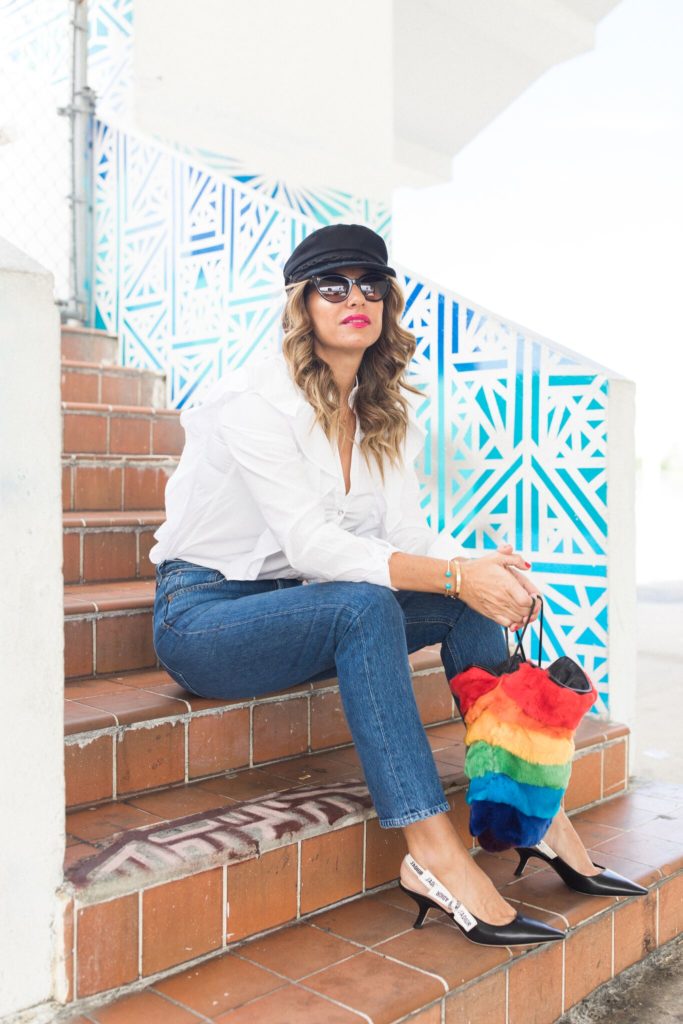 5. When traveling, what's a must-have product in your carry-on?
I love to mist and hydrate my face with Caudalie's Beauty Elixir.
6. What does self-care look like for you?
Aside from cleansing and moisturizing one's face, self-care is taking time out for the things that make YOU happy — whether it's a yoga class, a manicure, indulgent massage or meditation.
7. How do you pamper yourself?
I get bi-weekly blowouts from Glam Squad. I tell my husband, "I go to hair-apy instead of therapy." I'm of the mind that if my hair looks good, I feel good.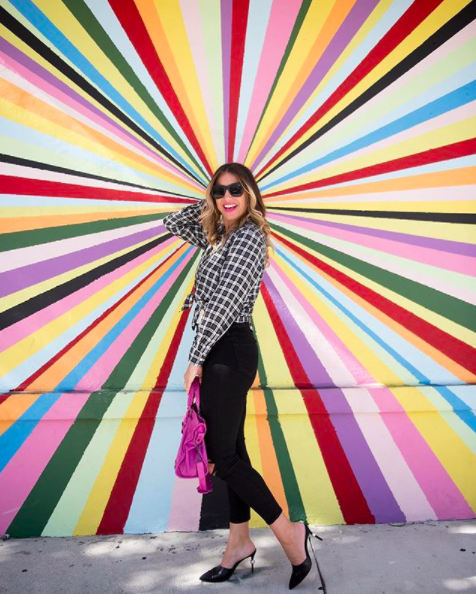 8. What's your favorite go-to LOCAL spots to get a treatment? AND what treatments do you get?
I get regular gel manicures from Martha at my neighborhood salon, Vivid. For my hair color, I go to Erica Quince at IGK Salon. For bikini waxes, I go to Josefina at Vivid.
For facials, I go to Caleb at Junior & Hatter. For eyebrow shaping, it's all about Natalie at Gee Beauty. For blowouts, I use the Glam Squad app and request Franecia. For funky nail art, Vanity Projects is a must.
9. Do you give yourself facials at home? 
Since I am out in the sun and my skin is often dehydrated from retinols, I am a big believer in moisturizing masks. Perricone MD makes a cocoa-scented one that is heavenly!