I was introduced to Miriam Ghandour (Mimi) on a yoga zoom session in honor of my friends quarantine birthday. After my hour long yoga class, I was instantly hooked on and fascinated with everything Mimi. I started taking her yoga classes virtually. While I had practiced yoga many times in the past, Mimi's style of yoga was both energizing and uplifting. It became my moment of self-care during the COVID-19 pandemic. I connected with Mimi beyond the yoga mat and fell in love with her story.
She, like me, moved to Miami 6 years ago. She found yoga shortly after that and it completely transformed her. Mimi's beauty is bountiful but what makes her stunning is her inner glow that she transmits to others. She will soon be launching an on-demand yoga site to continue to offer her practice to an even broader audience.
On the cusp of her new website launch, we chatted with Mimi on her beauty rituals and routines. Read the full interview below: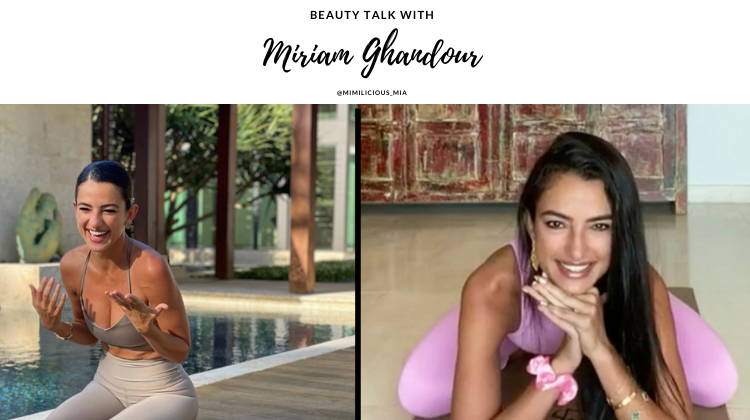 1. Growing up, what were some of your first beauty memories? 
Growing up I loved watching my mom and older cousins get ready for a night out. I was fascinated by  glitter. I remember my older cousin used to apply it on her cheeks .  Favorite scent always and forever; lavender.
2.Who taught you about beauty or was it something you discovered on your own?
My mother! She is my beauty and fashion icon . She owned a high end ladies boutique in Saudi Arabia .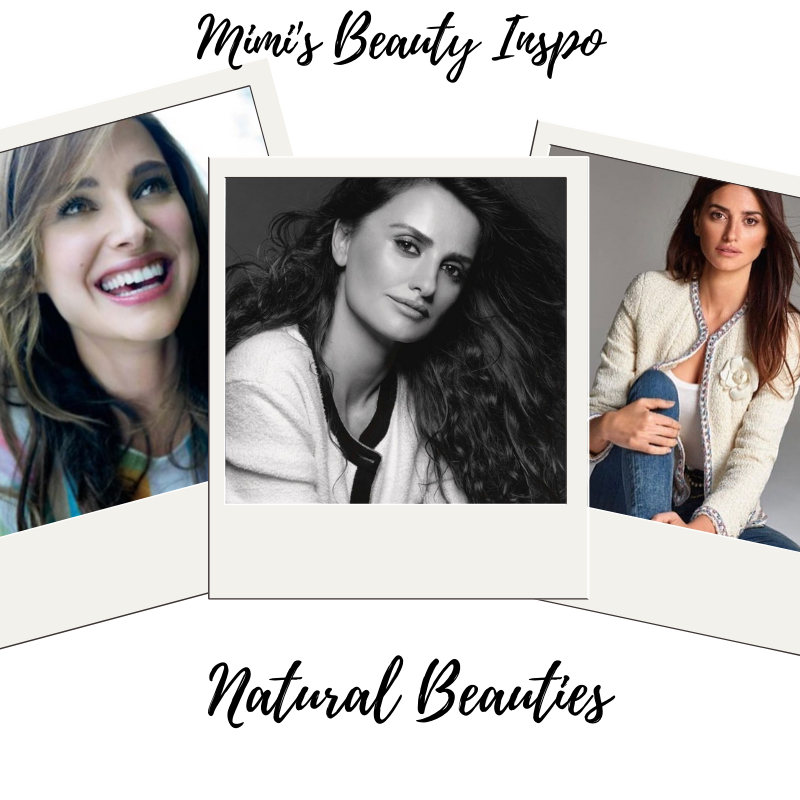 3.Who is your favorite celebrity that you look up to when it comes to skincare + beauty goals?
I admire Penelope Cruz  and Natalie Portman – Natural beauties.
4.What are your Beauty-rituals? 
A.M. Morning Skincare Routine:
In the AM I start with Repechage One Minute Exfoliating Mask.  I love the smell of it too. Then I wash my face with Skincueticals Face Wash. Then I apply Dr. Dennis Gross moisturizer and the Skinceuticals Eye balm.
P.M. Nightly Skincare Routine
I clean my face with Bioderma Cleanser, wash my face with Skinceuticals Face Wash, and then follow with Skinceuticals Eye Balm. In the winter I use RetinA.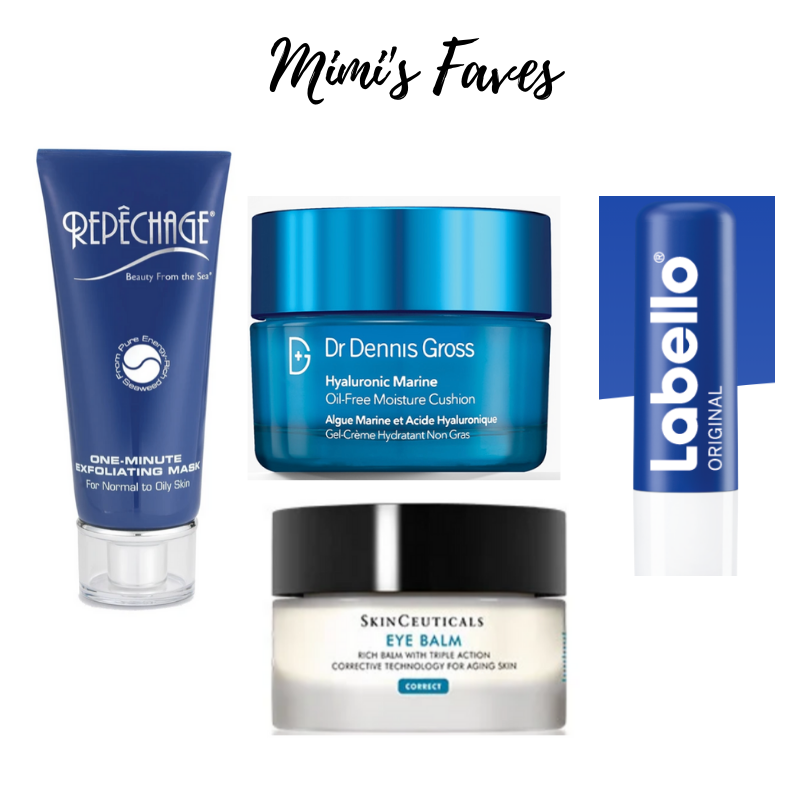 5. When traveling, what's a must-have product in your carry-on?
Lip balm by Labello.
6.Best products under $40?
Repechage One-Minute Exfoliating Mask
7.How do you pamper yourself? 
I get my nails done every two weeks. It's my self care ritual. I try to get a massage once a year!
8.What's your favorite go-to LOCAL spots to get a treatment? 
I love The Standard Spa. I get a massage. I also love their hammam.

9. Favorite/least favorite trends at the moment?
Kimonos are my favorite trend. They are so easy to wear and style with my yoga gear especially.  Least favorite trend is big bulky sneakers!

10. What is your favorite natural ingredient in skincare?
Seaweed.
Follow Mimi @mimilicious_mia