I remember my first conversation with Dr. Elizabeth Trattner. It was an instant connection. We couldn't stop talking about the beauty industry, skincare, wellness and being female entrepreneurs. Even though we both live in Miami, we first met at a trade show in NYC with her daughter Charlotte. I loved observing the relationship between mother and daughter, one of strong mutual respect and admiration.
The next day we all attended the Women in Wellness event where we hosted roundtables. Since then we have met in Miami where I toured her home and place where she practices holistic medicine. I loved seeing her vast collection of gemstones that she proudly displays throughout her home. Her keen aesthetic assures that every image you take in her practice is well-lit and gram-worthy.
Her gemstone facial rocked Instagram feeds including Hannah Bronfmans' and she if often quoted and featured in major national magazines including Allure and O.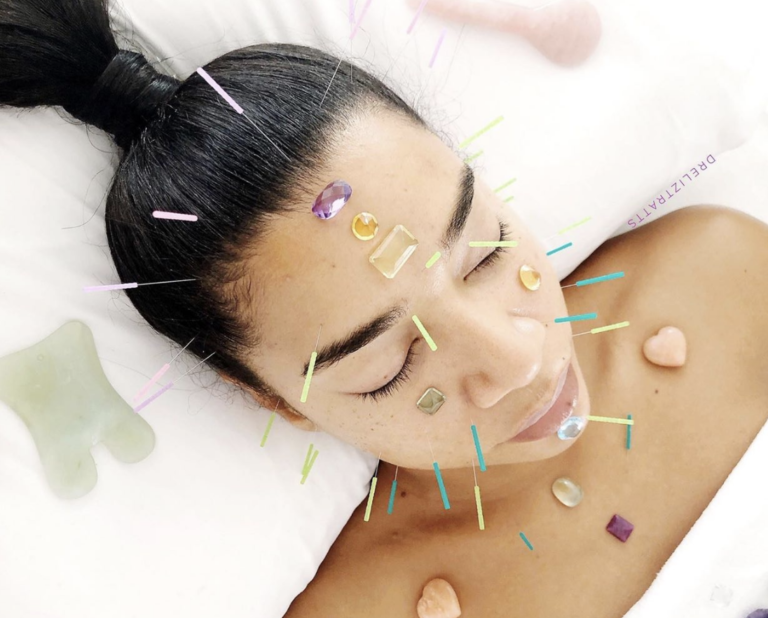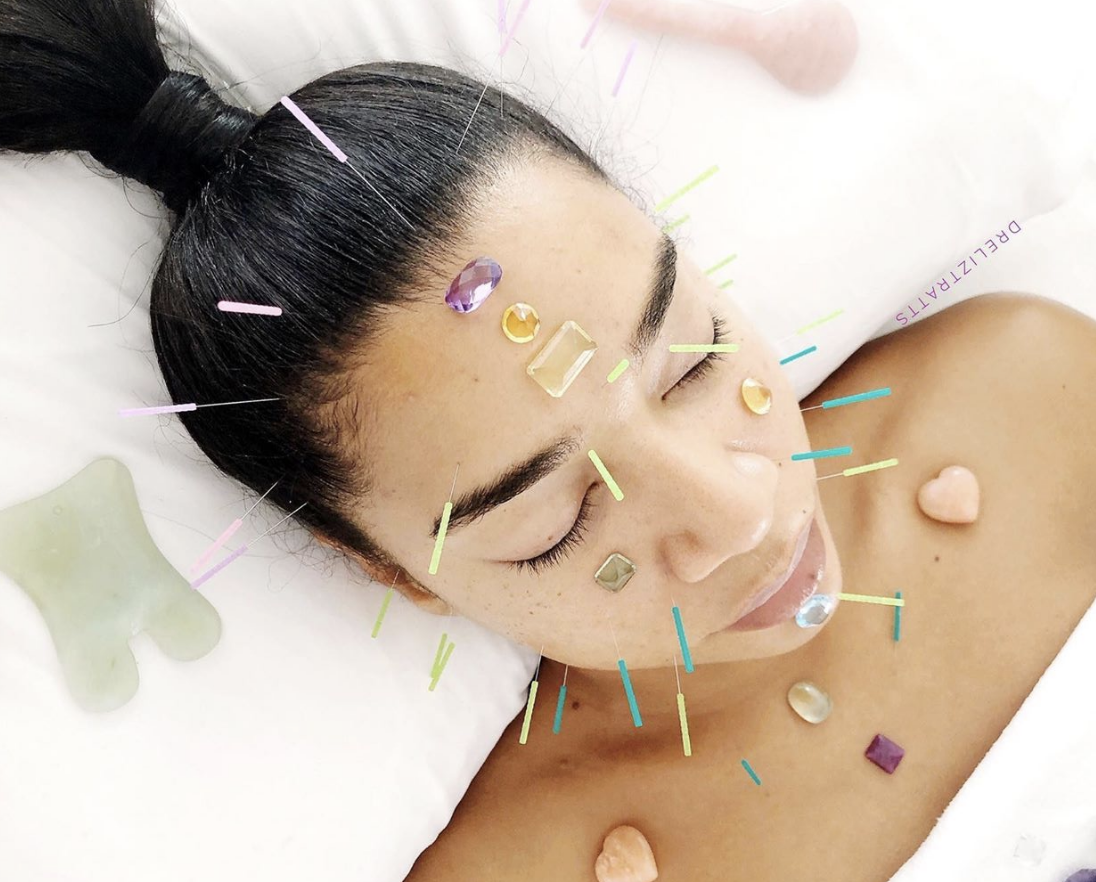 As a graduate of the Acupuncture Institute in Miami, FL, the University of Arizona Center for Integrative Medicine Integrative Health & Lifestyle program, Dr. Trattner pioneered integrative protocols for pre- and post-plastic surgery to speed up healing times, reduce side effects and improve outcomes. She is a member of the Global Wellness Institute's Beauty Meets Wellness Initiative helping redefine beauty and wellness standards with other health and beauty leaders across the country.
We chatted with Dr. Trattner on her own beauty rituals and memories. Read the full interview below: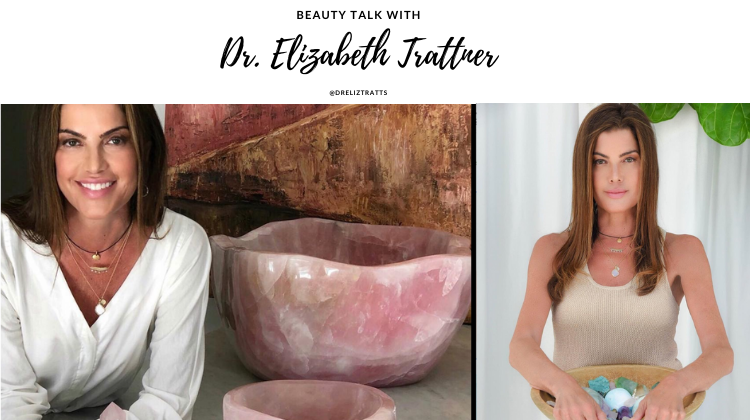 1. Growing up, what were some of your first beauty memories?
My grandmother was my beauty icon and queen. I was getting samples of Estee Lauder at 7 years old, it was amazing. I would love going to her house to immerse myself in all of her products. I remember going into her bathroom and spraying her perfume all over me. There was something so special about her.
2. Who taught you about beauty or was it something you discovered on your own?
Again, my beautiful grandmother. She was beautiful both inside and out. She always looked and smelled beautiful.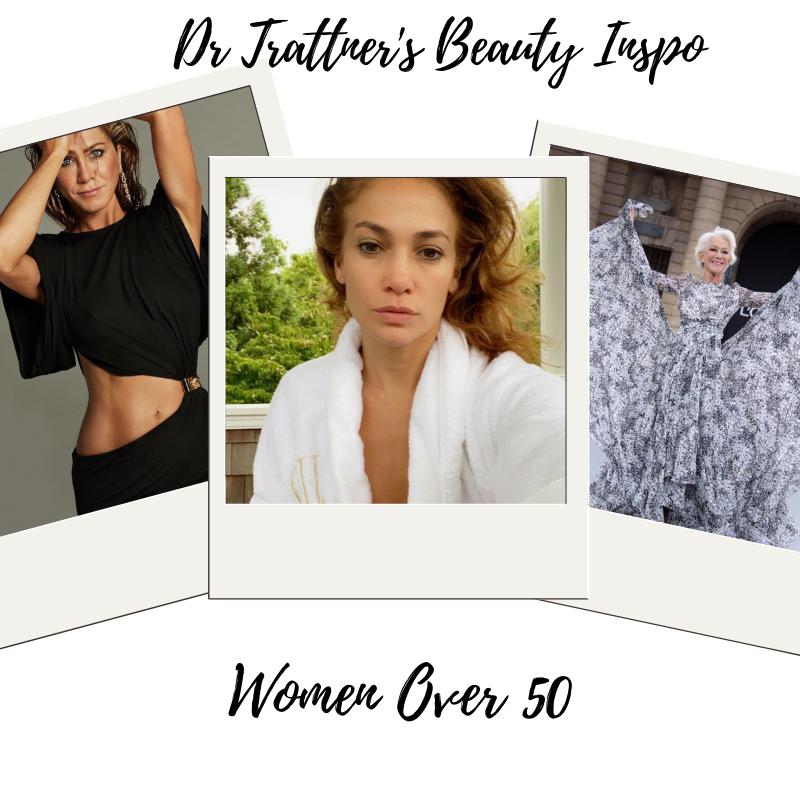 3. Who is your favorite celebrity that you look up to when it comes to skincare + beauty goals?
I think both J.Lo, Helen Mirren, and Jennifer Aniston personify looking good over 50, they are the definition of well aging. I think the beauty industry needs to do a better job and start catering to women over 50. To see celebrity icons like the three ladies mentioned above still being their beautiful selves, that says something. But my true heroes are the women we don't know who are older, but still look great.
4. What are your Beauty-rituals?
I use a jade gua sha every night to help move lymph. You have to use an oil with it for slip and my favorite is Cellular Oil by Ayuna. I also love the Agent Nature Holi Water Pearl + Rose Toner with Holi C and I use the Aesos Crystal Cleanser to remove my makeup. I use Ayuna Cream II both in the morning and night. Honestly, my skin is so dry I can never have enough oil and moisturizer.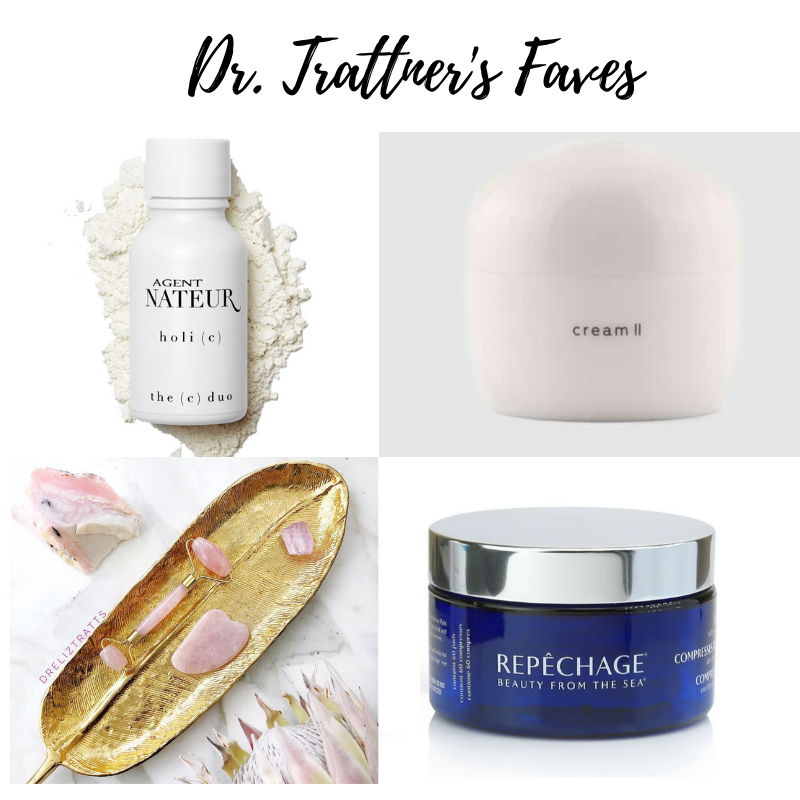 5. When traveling, what's a must-have product in your carry-on?
Aside from my gua sha, I can't travel anywhere without my Cream II by Ayuna and my Eye Rescue Pads by Repechage. I love them and keep them in a small ziplock. I also use them on all my patients.
6. Best products under $40?
I am a huge fan of gua sha. You can used it with any product that has slip to it. Gua sha is a technique from Chinese Medicine. When done properly (I give lessons) it has dramatic sculpting effects on the face and neck.
7. How do you pamper yourself?
Sleep, it is the best beauty product there is and eating well.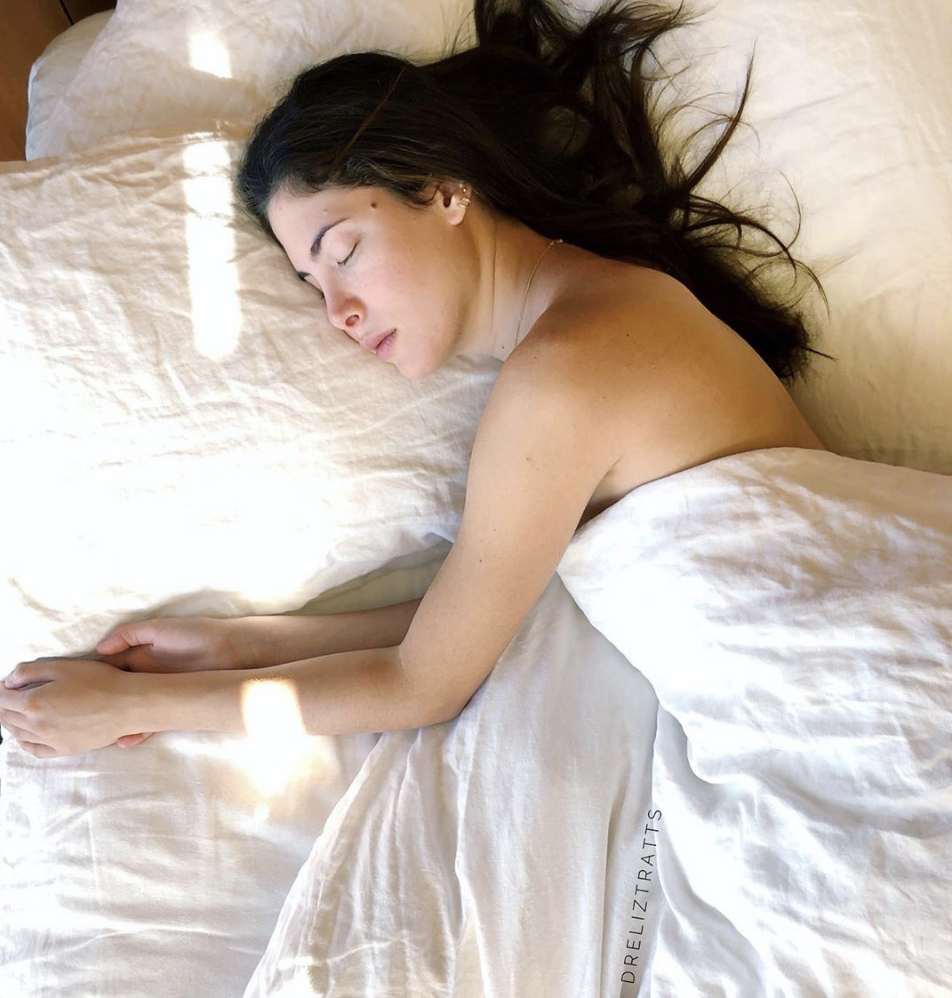 8. What's your favorite go-to LOCAL spots to get a treatment?
Due to my crazy schedule I actually treat myself with cosmetic acupuncture for time sake. My local treatment is buying healthy food and cooking.
9. Favorite/least favorite beauty trends at the moment?
I think too much makeup and a "beat" face is just too much. I love natural and neutral make up.
10. What is your favorite natural ingredient in skincare.
Sea Buckthorn. Taken both orally and topically has scientific anti-aging and anti-UV radiation benefits.
Follow Dr. Elizabeth Trattner on Instagram