Luisa Glumm and Chris Gentilini pair up to launch THREE MUSES last weekend in Miami Beach's Nautilus by Arolo. The ocean views seemed to be the perfect backdrop to this effortless capsule collection that reminds one of sails.
Luisa with her fashion and design background and Chris with her digital marketing background are the perfect team to launch a collection in a highly competitive market. They cut through the noise by creating timeless pieces with comfort and versatility in mind as well as highlighting femininity.
We couldn't wait to interview the women behind THREE MUSES on their beauty rituals. Read the full interview below.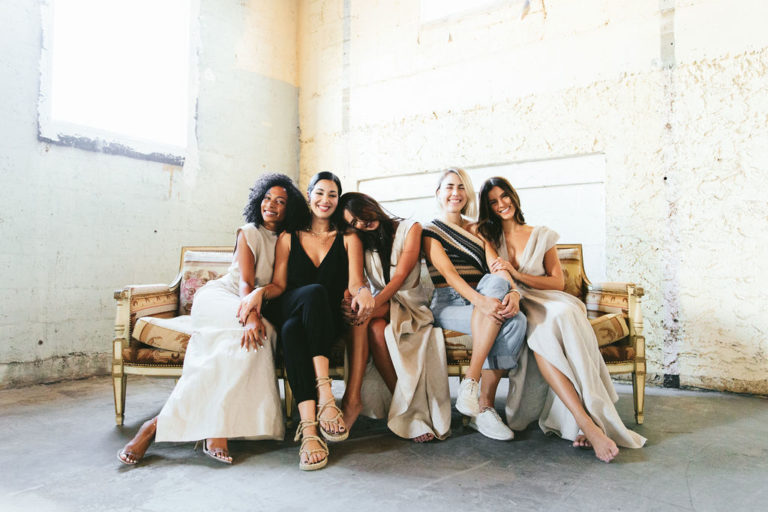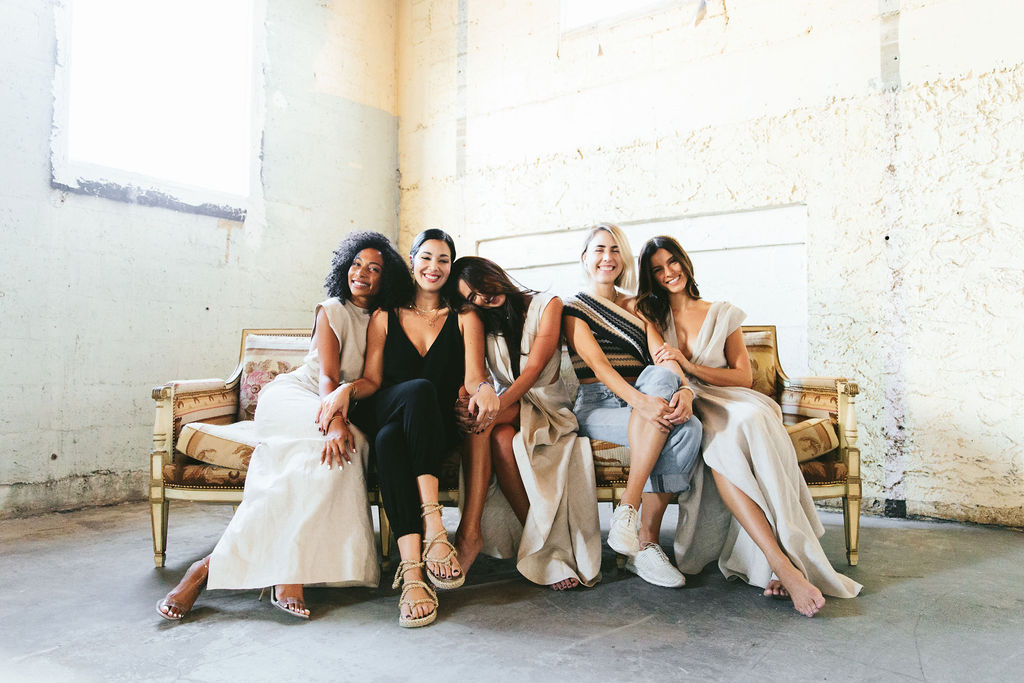 1. Growing up, what were some of your first beauty memories?

LUISA: My grandma has always been the most disciplined, religious & devoted skincare queen. That was definitely my first skincare role model. I remember being very young & straining along to department stores, to get her whole line of Clarins skincare products: Cleanser, Tonic, Serum, Hydrating Cream (always loyal to Clarins, which I remember to have exquisite scents, btw).

Two specific fragrances that marked my life are definitely Van Cleef & Arpels parfum (my grandma) & Paris by Ives Saint Laurent (my mom). Those scents are undoubtedly the ones marking most of my memories. They keep connecting me to them and filling me with so much love & joy!

CHRIS: I always remember watching my Mom getting ready for work. She worked in Human Resources for 35 years and was always impeccably dressed for the office. She rocked skirt suits and red lips every day.

I remember her buying me my first Tinkerbell makeup sets, remember those? She let me paint my nails and wear glitter to school, and always taught me to embrace my natural beauty and use make up to enhance it, not hide it.  

2. Who taught you about beauty or was it something you discovered on your own?

LUISA: Growing up in a Latina family, I think you're trained from early on to take care of yourself. I, of course, saw it in my grandma and my mom. I specifically remember coming along with them to the department store beauty counters to get their products and the women working there would apply hydrating creams on me. I would take those creams home with me to apply morning and night. 

CHRIS: I definitely learned from my mother. She always taught me to take care of myself, especially my face. I was never allowed to tan, and always went with her to get facials and manicures. Plus, she taught me the magical powers of a great red lip.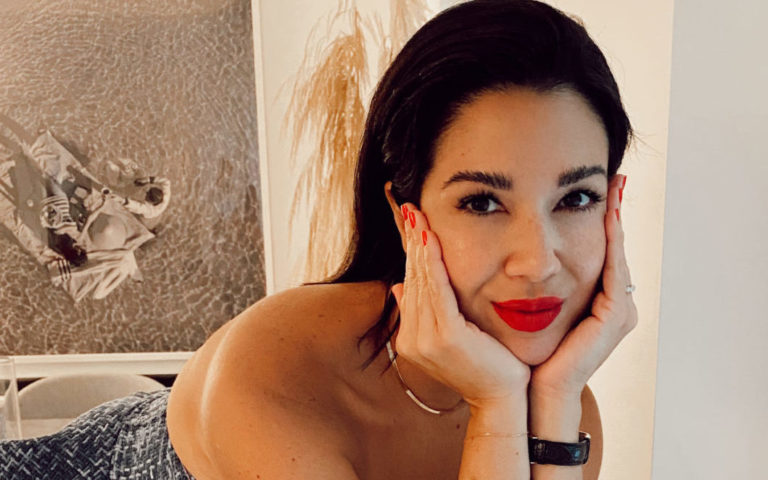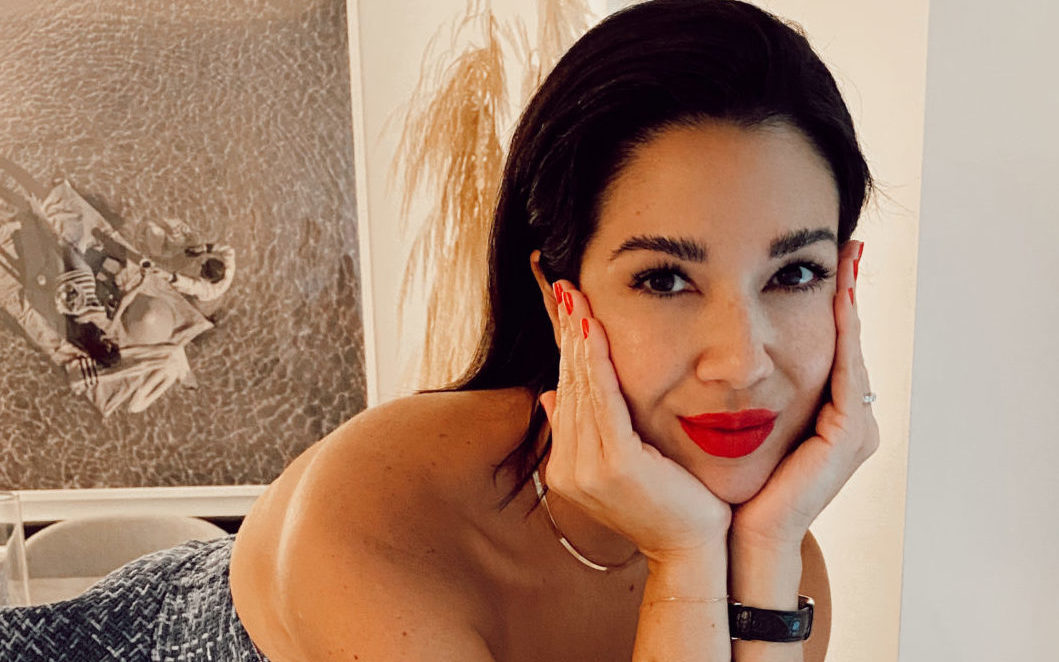 3. Who is your favorite celebrity that you look up to when it comes to skincare + beauty goals?
LUISA: I love Gwyneth Paltrow & Rose Huntington Whiteley. I think they are dolls with oh so gorgeous and perfect skin!
CHRIS: I do not know what Jennifer Lopez does, but I'm very curious to know haha.
4. What are your Beauty-rituals?
A.M. Morning Beauty Routine:
LUISA: I start my day by applying a green tea & vitamin E hydrating/antioxidant serum. Eye- treatment therapy by my dermatologist's line.  Then, I apply moisturizing UV daily facial sunscreen by Elta MD.
When I want to put a little makeup on, I use Glossier Concealer (absolutely love it!)  & La Roche Posay Effaclar BB Blur. Glossier Cloud Paint for cheeks and I'm ready to go!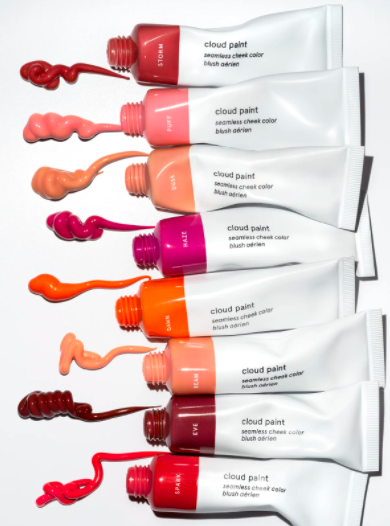 If I'm looking for something a little more elaborate, I love Make Up Forever Ultra HD Invisible Cover Stick Foundation and then top it off with Benefit Cosmetics Hoola Matte Bronzer for a little extra effect. 
My favorite hair products are Oribe Supershine Moisturizing cream & Davines This is a Curl Moisturizing Mousse (I don't have curly hair, quite the opposite. But it gives me the best volume & carefree styling for my hair). Body cream by Le Labo!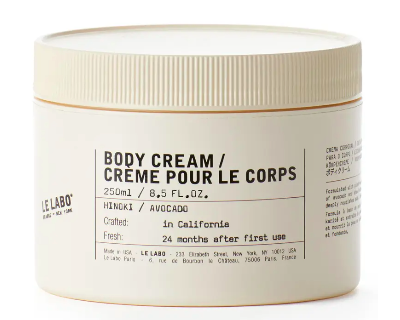 CHRIS: I have a loooooong routine hahaha. One of my best friends is a fabulous dermatologist and I use whatever she tells me. I start by using a gentle cleanser, followed by a toner and vitamin C serum, and then my massage face with a GUA SHA tool.  I use brightening cream, eye cream, facial moisturizer, and neck cream. I top it all off with Elta MD sunscreen…THE BEST!
I do not use a lot of makeup but always apply Glossier concealer, NARS blush, BECCA Cosmetics Shimmering Skin Perfector Pressed Highlighter, Glossier Boy Brow and a quick lip tint. If I need a little more, I use Beautycounter Tinted Moisturizer and finish with red lips. "Beso" from Stila is one of my favorites. 
I have a bob, and usually just use ORIBE thickening spray or R+Co Mannequin Styling Paste to slick it back.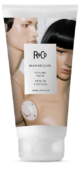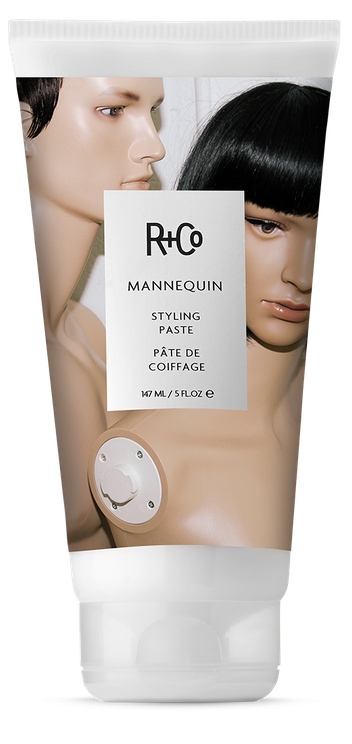 P.M. Nightly Beauty Routine:
LUISA: I start off with Bioderma Micellar water. Eye-treatment therapy by my dermatologist's line. Then I use a Glycolic Acid Gel with hydrating peptides – also from my dermatologist's line of products and top it off with a Multi-Complex Night Cream of her same line with a mix of retinoid, coq10  & moisturizers. 
Sometimes I put a little Coconut Oil on my skin as well. My favorite overnight product for hair is IGK's Antisocial, as well as a little organic Coconut Oil, as well (works for everything!).   
CHRIS: I use Bioderma Micellar water to take my makeup off and wash my face with a gentle cleanser. Once again I use toner, brightening cream, moisturizer, eye and neck cream, and finish with retinol. Before going to bed I apply almond oil all over my body.
5. When traveling, what's a must-have product in your carry-on?
LUISA: Definitely My UV-Daily moisturizing facial sunscreen & Glossier Concealer. Wet Brush is also a must!
CHRIS: My Embryolisse Lait Creme Concentre, Elta MD sunscreen, Glossier Lip Balm and BECCA highlighter!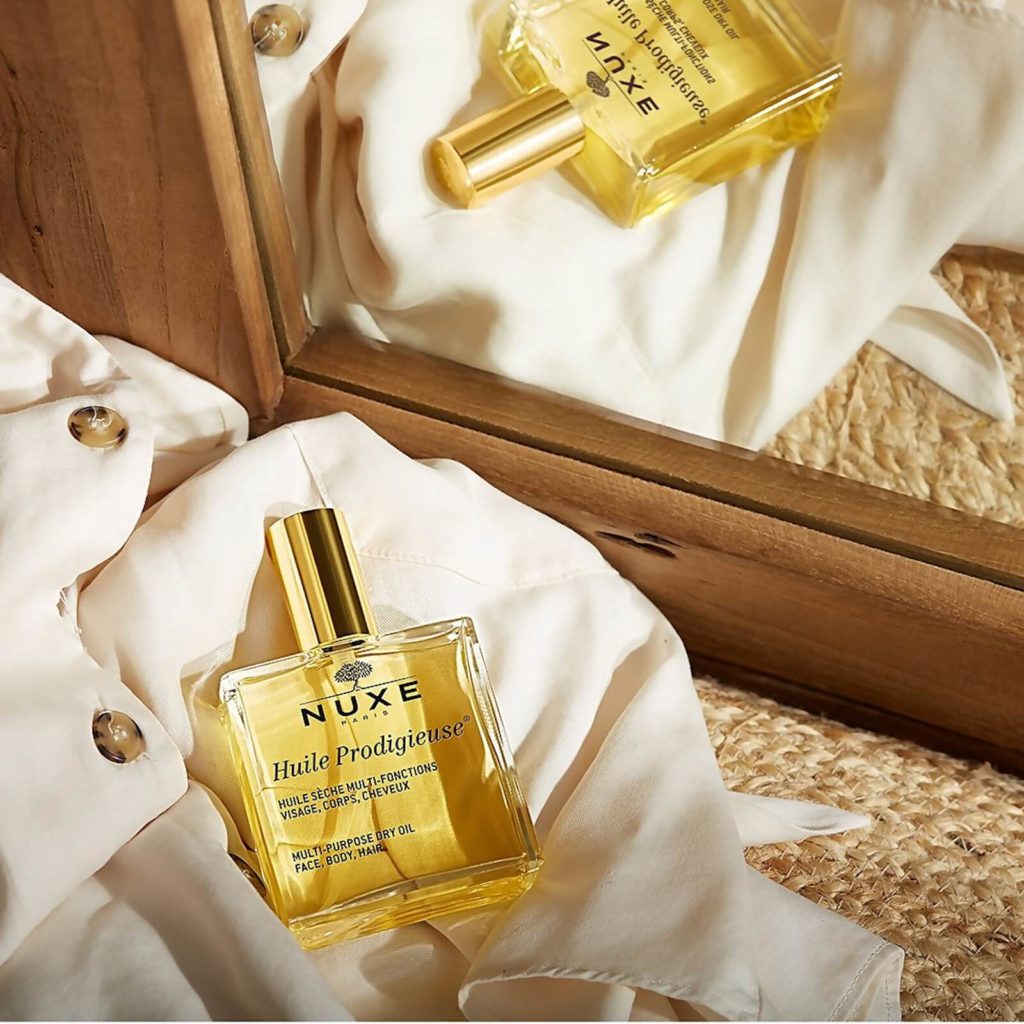 6. Best products under $40?
LUISA: Nuxe Huile Prodigieuse 
CHRIS: BEAUTOLOGY LAB Eye Masks 

7. How do you pamper yourself / self care rituals?
LUISA: I am an absolute bathtub FAN! Lighting up candles, grabbing a tea or a glass of wine and filling my bathtub with bath salts & bath oil, while putting on a facemask is definitely my favorite pampering moment.  The Ritual of a Muse! 

CHRIS: I love getting lymphatic drainage massages and try to do my own every night before bed. I'm a big fan of facemasks (Summer Fridays has amazing ones) and then applying a rich oil to massage my face. I also get weekly manicures. 

8. What's your favorite go-to LOCAL spots to get a treatment?
LUISA: SANA Skin Studio Facials!  
CHRIS: I love the Glow Facial at SANA and love going to GEE BEAUTY for skin/makeup consultations. I also do lash extensions at Lash Society. They are the best.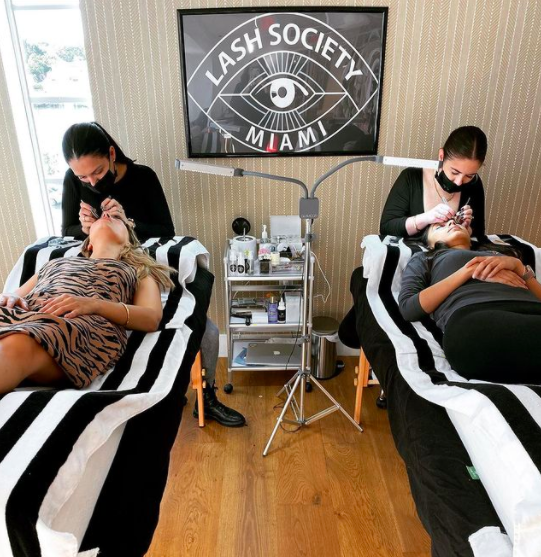 9. Favorite/least favorite beauty trends at the moment?
LUISA: Favorite: Korean skincare Least Favorite: Vampire Facial
CHRIS: Favorite: Aquagold Facial…it works! I also love that oils are having such a moment! And that everyone finally got the memo that sunscreen is the single most important part of skincare.
Least: Overdoing it with injectables to look like someone else.
10. What is your favorite natural ingredient in skincare?
LUISA: You are going to laugh! Sometimes when I'm cooking anything with eggs, I grab a little of the egg whites and put them around my eyes & the nasolabial fold. Egg whites are supposed to be pure collagen! Also aloe vera leaves & coconut oil! Definitely a favorite.
CHRIS: I love almond oil! It's the best moisturizer. I also mix honey and sugar for the best lip scrub.