Carolina Benoit is one of the leading creative females making a mark in the local South Florida market. As founder and owner of the boutique Please Don't Tell (PDT), clients can find highly curated fashion and other lifestyle products in her Aventura Mall pop-up and online.
This mother of two, graduated from New York's Parsons School in Fashion Design. Her love for fashion and her ability to spot the latest style makes PDT and her personal blog PleaseDontTellGirl.com a destination for the best trends from around the world. She stocks ethically made and eco-friendly pieces so clients can shop guilt-free.
I love Carolina's philosophy on connecting her customers to where her pieces come from. This type of detail is what makes PDT unique and why shopping from small businesses is so gratifying. It's these types of connections that small business owners are working hard on creating for the customer so each piece you buy truly has a story behind it.
We couldn't wait to interview the stylish Carolina and learn all about her beauty rituals and which skin care line she is totally obsessed with. Read the full interview below.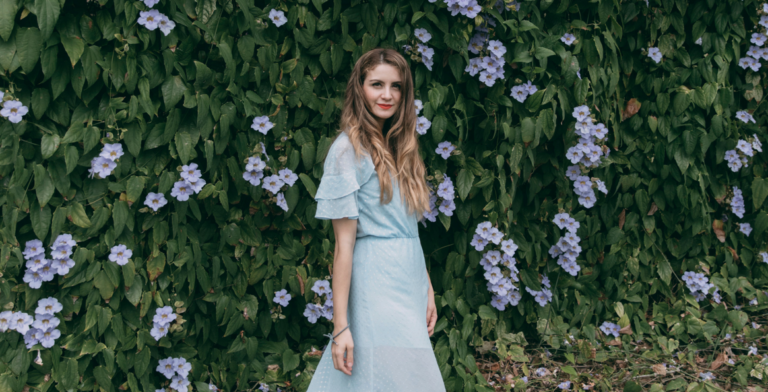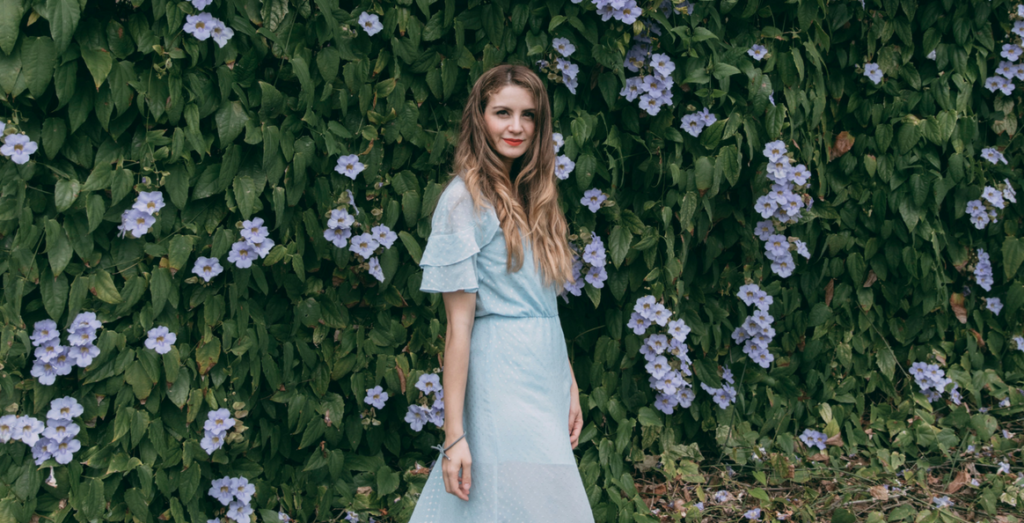 1. Growing up, what were some of your first beauty memories? 
I've always been surrounded by women who had beauty routines, and although I don't really have a specific memory, I know that roses and their scent is what usually comes up when I think of beauty. Most of my beauty products have roses or Rosehip Oil in them.
2. Who taught you about beauty or was it something you discovered on your own?
I think as women we are very aware of beauty since we are little girls. We discover the power of beauty on our own. In my generation, that awareness came a lot with negativity, but it makes me happy to think that the newer generations are changing the way we speak about our own bodies.
3. Who is your favorite celebrity that always slays her beauty look?
I'm obsessed with Tata Harper. Her skin is amazing, she never wears makeup and its all about natural beauty. I love her natural beauty look. She also has amazing beauty routines, and a skin care line that I LOVE!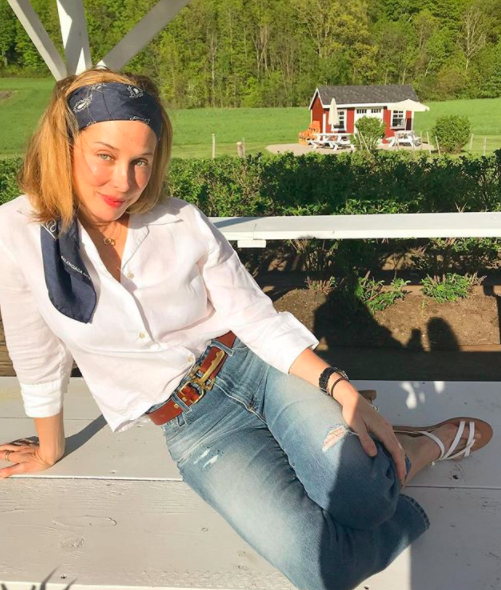 4. What are your Beauty-rituals?
I take Vital Protein Collagen Peptides every single day, twice a day, with my coffee and tea. I also drink lots of green tea throughout the day. Once a month I try to do a facial, or a special treatment as well.
AM.
I use a Fresh Soy Cleaner in the shower. I then start my ritual of Nourish Organic Toner, Tata Harper eye cream and face moisturizer, and Drunk Elephant Marula Oil. I then do my makeup and finish with a powder sunblock.
PM.
At night I start with a cleaner (I love Tata Harper cleaner) and use Foreo cleansing brush. I then do toner and a night mask. Sleeping 8 hours is the most important part of my beauty routine, I can barely do it since I became a mom (hahaha)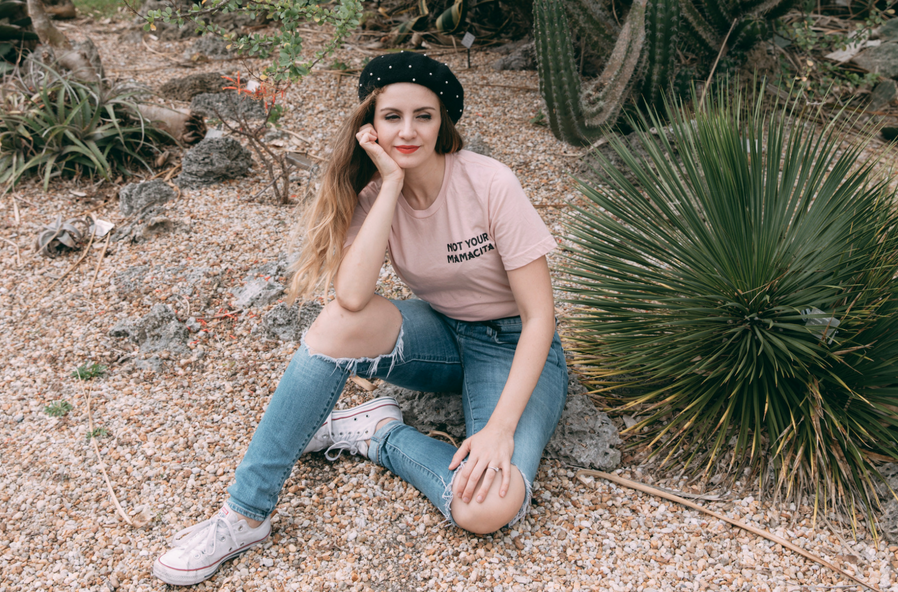 5. When traveling, what's a must-have product in your carry-on?
I use a tint that has it all, it works for lips, cheeks and has a little bit of sunblock. I either use Tata's (I told you I'm obsessed haha) or I use Supergoop.
6.What does self-care look like for you?
Self care starts on the inside. To me, mental health, mindfulness and tranquility and peace is the most important part of caring for your self.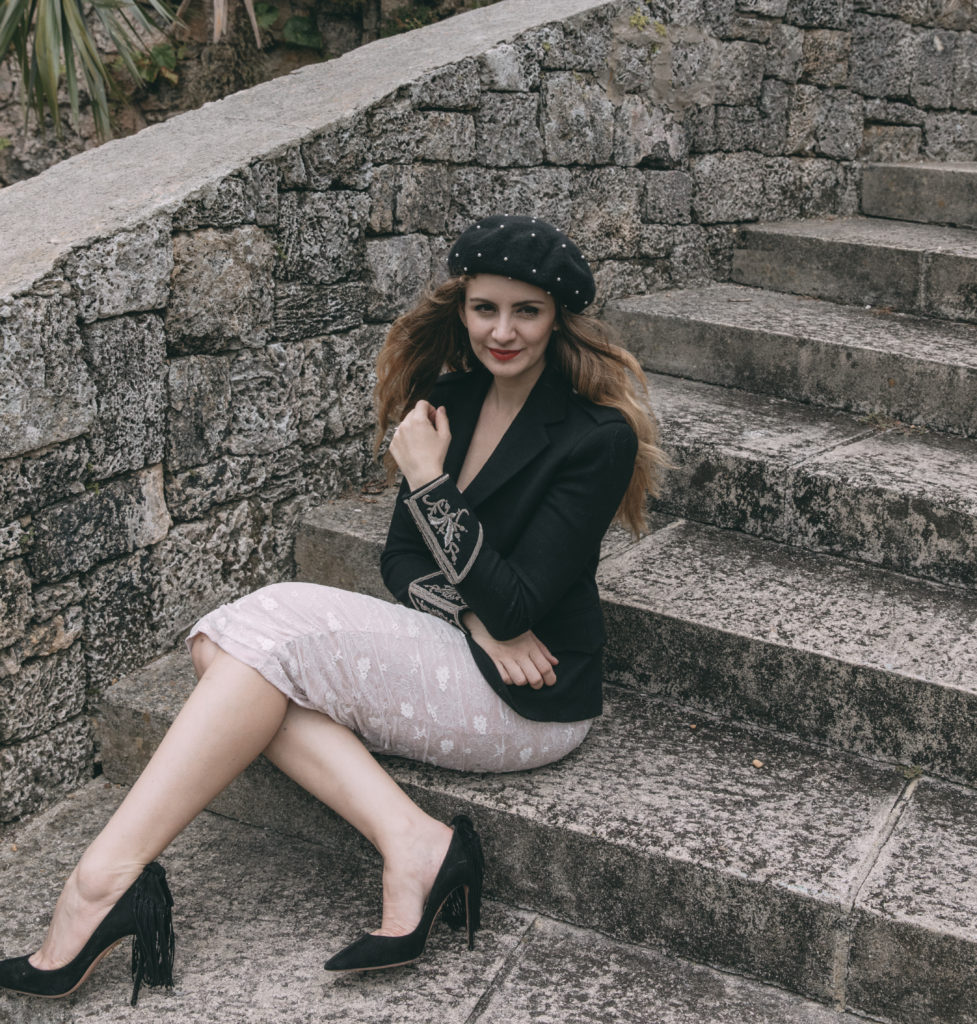 7. How do you pamper yourself?
I love to take loooong and peaceful baths.
8.What's your favorite go-to LOCAL spots to get a treatment? AND what treatment/s do you get?
I love South Florida Dermatology in Miramar, it's a little far from my home, but they always have the latest products and machines. My favorite treatments are the Oxygeneo facial, and i-Lipo treatment to remove cellulite or stubborn fat.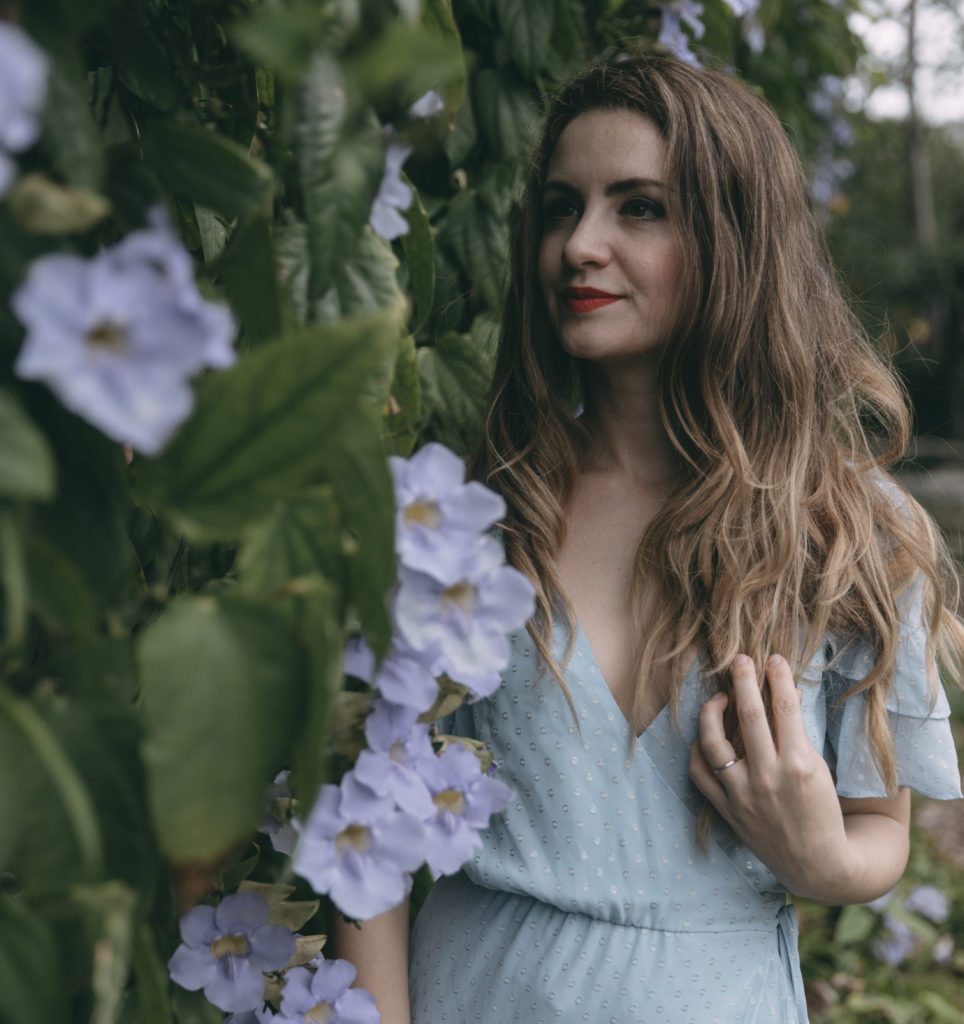 9. Do you give yourself facials at home? If so, how?
Absolutely, all the time 🙂 I love using the products from Birchrose that I stock in my store. We have a steaming facial that's very aromatic and relaxing. I also love doing those Sephora masks that are super easy to just put on while you are just watching TV or reading. Lastly, I love to exfoliate once or twice a week.
10. Are you a bath or shower person?
I've always been a bath person, but I became more of a bath person when I had my two babies, we have so much fun playing with bath bombs and all of the different LUSH products !