For us everyday is Women's Day, and we love spotlighting incredible females that are following their passion and making a difference.
Patricia Lund is all about giving other women confidence. She is the creator of the patented VOLOOM Hair Volumizing Irons — her answer to solving flat, lifeless, thin or aging hair that is so often a confidence-killer. Wait, did we mention she got a patent!
This serial entrepreneur knows a thing or two about starting and selling a successful business. Patricia began her career in technology marketing, and founded one of Silicon Valley's most successful technology public relations firms. After growing the firm to nearly 100 people and representing some of technology's most successful companies, she sold the firm to Omnicom International.
She applied her background in technology to developing an effective and lasting solution for women's volume-less hair. The result was VOLOOM, an innovative line of hair irons which features patented technology and gives women dramatically greater hair volume that lasts for days. But the best part, according to Patricia, is the sky-high confidence that women feel when they can quit worrying about their hair and get on with the more important things in their lives.
In addition to the VOLOOM irons, she has launched a series of styling products, the VOLOOM Very Airy line, designed specifically to work with VOLOOM irons and boost volume without weighing hair down, like so many styling products. She continues to innovate in this area and plans to launch additional tools designed to boost volume, style and most importantly, confidence for women.
Read our exclusive beauty interview with this inspiring female entrepreneur below and find out why she gets a poem sent to her everyday:
Growing up, what were some of your first beauty memories?
I always thought that my mother was the most beautiful woman in the world. She was Liz Taylor, Ava Gardner and Grace Kelly all rolled up in one.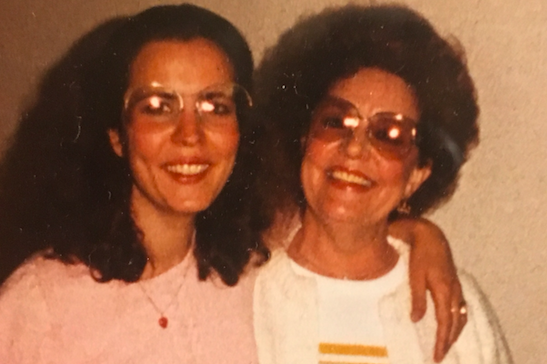 I would make a study of her face when I was little: She had brilliant red hair and flawless white alabaster skin. She never left the house when she wasn't put together.
I did NOT get those particular genes. So honestly, beauty was not a big thing with me, other than the fact that I admired it. But I worked hard on developing other qualities, and I still believe that we value beauty much too highly in our culture.
And it's hard to be up against that value system all the time. So, I admire people with a certain "I don't give a d*#n" outlook.
Who taught you about beauty or was it something you discovered on your own?
This being a very "lookist" culture, it's almost impossible not to notice that people respond to you differently when you're "looking good." But I don't put too much stock in it.
I guess that my beauty philosophy is to try and keep healthy looking. I love it when my skin looks clear and "glow-y," and there's no need to hide anything. I also love feeling fit and strong. And being in the hair business, having full shiny hair is important to me because it reads as "healthy."
That's why I invented VOLOOM — because as I got older and my hair got finer and thinner, I just didn't look as "healthy."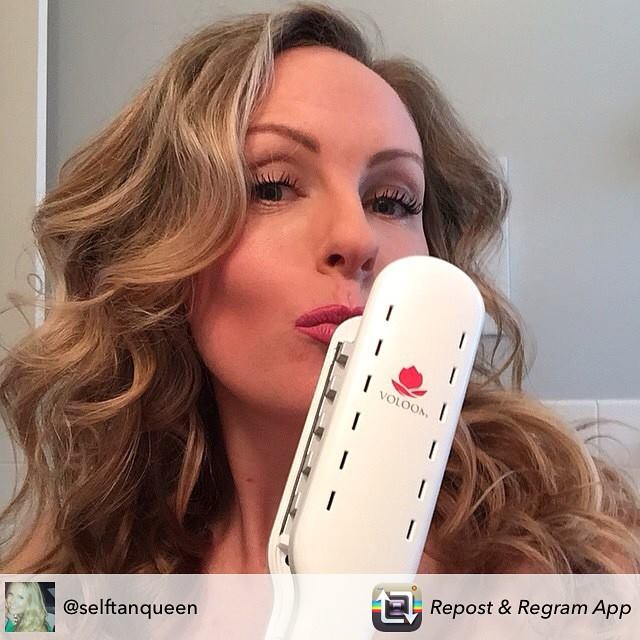 So, I solved that problem with a tool that is quick and easy. I don't like beauty that tries too hard. I feel like I can always see through it and to me, it reads as a lack of confidence.
Focus on health and vitality and let it shine through. Then forget about it, go out and do something else more important!!!!
Who is your favorite celebrity that always slays her beauty look?
I think we spend way too much time focusing on celebrities and their beauty. But there are a few truly flawless creatures out there, like Angelina Jolie, who is otherworldly in her beauty.
But these people are really more like works of art and I admire them in that way — as I would a work of art. But I don't compare myself to them or feel like I should look like them.
What are your Beauty-rituals?
A.M. I really focus on having healthy skin. So, in the morning, I use St. Ives Apricot Scrub to exfoliate. I think that is really important — to get rid of the dull, dry skin that hides your glow.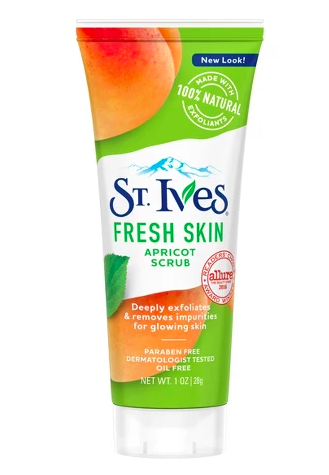 Then, I tissue most of it off, take the rest off with a warm wash cloth and put on a serum right after. I love Clarins Double Serum, then a moisturizer with at least 30+ sunscreen.
Right now, I'm using Keil's Super multi-corrective cream with SPF 30. And that's it! Most days, that and a little lipstick and eyeliner will do it. I have to have lipstick or I feel like a ghost.
P.M. At night, I take off makeup and clean my face with Aveeno Ultra Calming Cleansing wipes. They leave you feeling really clean and your skin feeling moist.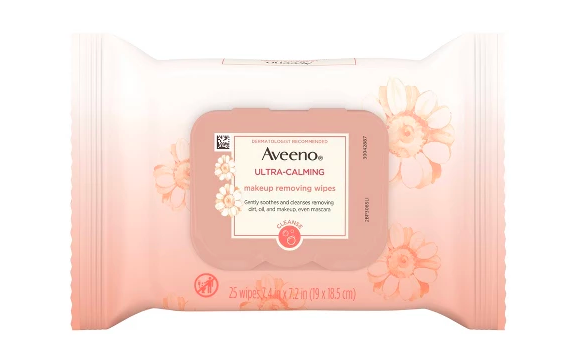 Then I use Clarins Double Serum again and an eye cream. Sheseido makes a super moisturizing one.
When traveling, what's a must-have product in your carry-on?
I never travel without my VOLOOM because I can go for almost 5 days without washing my hair, if I just use VOLOOM and my Very Airy Dry Shampoo when it goes flat.
When I travel, I just can't be bothered with a major hair routine in the morning. Also, I need those Aveeno wipes and my Clarins serum…and the St. Ives scrub. I've never had any of those taken out of my carry-on.
What does self-care look like for you?
I exercise almost every day. I alternate between Pilates and a long, long walk. I love to get out and breathe the air and witness the beauty of the world. It's really a gratitude walk.
I feel so grateful for the cool air and the trees, birds and flowers. By the time I'm finished with my walk, I feel absolutely exuberant. I'm so grateful that I can do that. I didn't exercise for two months recently because I was traveling and had back to back illnesses that took me out. And during that time, I really missed the vitality I feel when I exercise. Plus, everything hurt! So that is really the foundation of self-care for me.
And of course, I do try to eat healthy, which means protein and lots of veggies, and very few carbs. I also subscribe to a site that sends me a poem every morning. I think it's essential to feel gratitude and appreciate the sweetness of everyday pleasures.
How do you pamper yourself?
There is nothing better than a wonderful, deep tissue massage with a skilled therapist where they dig into all the right spots. I wish I could have one every day!
Another thing that I would like to have every day is an almond croissant from this little bakery in Berkeley called Fournee. They are scrumptious!!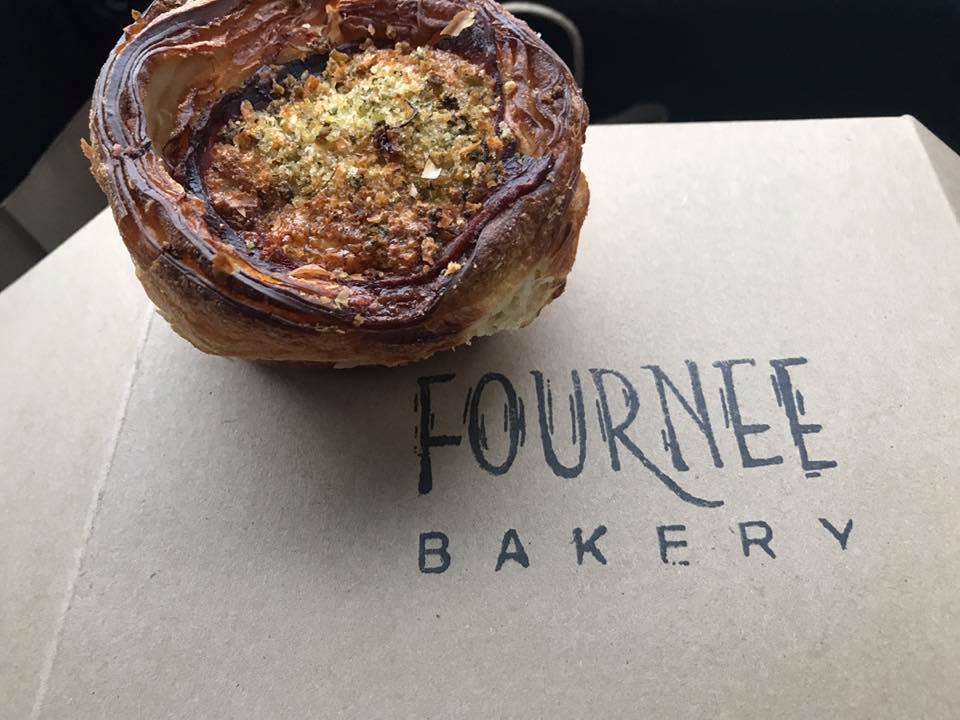 So, a massage, followed by an almond croissant would be absolute heaven.
What's your favorite go-to local spots to get a treatment?
I belong to Massage Envy but I have so many massages in back-log that I haven't used! I don't think I'll ever catch up.
I love to go up to the Wine Country every now and then — there are wonderful spas up there among the vineyards. It's gorgeous. And the most glorious spot in the world is Maui, where you can get a massage on the beach with the waves crashing in the background. It's idyllic.
Do you give yourself treatments at home?
I like a good glycolic acid peel. I'm still looking for one that I can do at home that really stings!
I have used the Goop peel, which is good, and Cane and Austin have some nice wipes.
I wish they all were stronger though because I want it to really rip off a layer or two!
Are you a bath or shower person?
I am such a bath person, that it's really hard for me to stay somewhere there is only a shower. It feels so utilitarian.
I wash my hair in the tub and I even have a little shelf that sits across my tub so that I can put a book on it and read for an hour. I don't understand showers.