What I love about Gina Rivera's story is that she comes from a family of salon professionals. Born into the industry, she loved seeing how providing a service can truly uplift someone else's spirits.
But as so many women experience, after having her firstborn child and threatened by the salon she worked at that she would loose her styling booth, she had an "aha" moment. Rivera wanted to give salon professionals freedom to own their own salon and launched Phenix Salon Suites, one of the fastest-growing salon-suite concepts in the US. She also created a line of styling tools and products that focus on restoring and protecting damaged hair.
You may recognize her from "Undercover Boss" that had a tremendous effect on making Gina a bit of a household name, and we couldn't wait to interview this serial beauty entrepreneur and learn about her personal beauty habits.
Read the full interview below…
Growing up, what were some of your first beauty memories?
I remember the scent of my late mother's facial moisturizer. It always smelled so fresh and clean. She always loved the Clinque' line. I can still smell it to this day.
Who taught you about beauty or was it something you discovered on your own?
My mother always taught me to take care of my skin. She was a stickler on telling me to take my make up off at night. She would always tell me to not skimp on facial products.
Who is your favorite celebrity that always slays her beauty look?
Jaclyn Smith is so beautiful. To this day, she has flawless skin. She's simply stunning.
What are your Beauty-rituals?
A.M.
I love the Zo Skin Health by Zein Obagi product line. In the morning I cleanse my face with their gentle cleanser.
Next, I use the Ossential Daily Power Defense. Then, I use their Oclipse Sunscreen. I love the sunscreen because it also acts as a primer underneath my make-up. I finish by applying my make-up.
P.M.
My nightly regimen consists of again using the Zo Skin Health by Zein Obagi product line. I begin with their Gentle Cleanser and finish with their Hydrafirm Eye Brightening Repair Cream and finally, their Growth Factor Serum.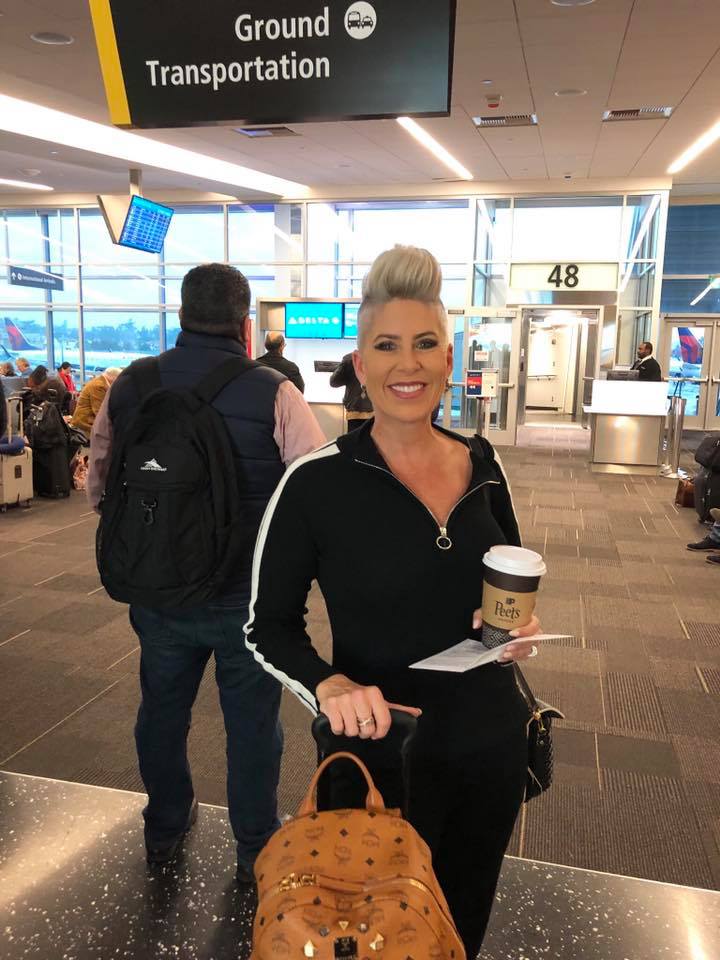 When traveling, what's a must-have product in your carry-on?
Daily Power Defense by Zo Skin Health by Zein Obagi. Being in different climates and traveling on airplanes makes my skin become very dry. This is terrific for combatting dryness and keeping the skin fresh looking.
What does self-care look like for you?
Self-care consist of being mentally healthy with my Daily Bible Devotions. A good exercise program also plays an important role, even if I can only get in 20 minutes.
Plus, a good skin and hair care regimen helps to keep me looking and feeling my best.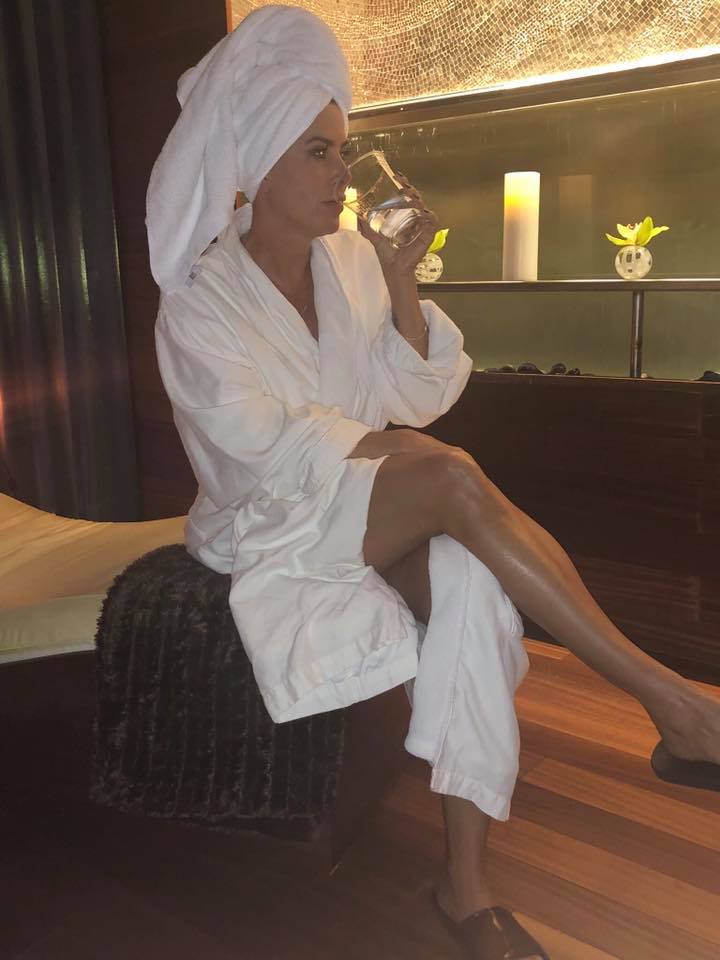 How do you pamper yourself?
I make sure to get a massage at least once a month. It's refreshing and helps me to destress.
What's your favorite go-to local spots to get a treatment?
I really enjoy the Omni La Costa resort in Carlsbad, California. They have an amazing spa which is great for my massages and my skin care treatments.
The skin care treatment that I love most is my monthly facial that I get from Skin Care By Shan at Spa Violet in Del Mar, California.
Do you give yourself facials / body treatments at home? If so, how?
For my body, I use a good moisturizing lotion daily as well as a good sunscreen. Living in San Diego I have a lot of exposure to the sun. I use the Aveeno Protect & Hydrate Lotion with broad spectrum with 50 SPF for my face and the 30 SPF for my body.
Are you a bath or shower person?
I just love my hot baths. There's nothing like coming home after a long day and soaking in a tub.