Jet-setter & Miami mama Oxana, is the fashion & lifestyle blogger behind The Mommy Couture where she shares tips and advice on everything from travel, fashion, and baby. Oxana does it all from going on beautiful trips with her cutie-pie Sophie, to creating some of the most amazing photos on her blog and instagram feed.
On TheMommyCouture and gram, she shares her life as a mama, her fitness tips, beauty products she loves, health + wellness tips, and literally everything you need! Not only that, but she does everything in style, she might as well be a professional stylist as well as her taste is so classy + effortless yet so glam!
We dived in to find out all of her beauty secrets and what it takes to look as good as she does as a mama bear.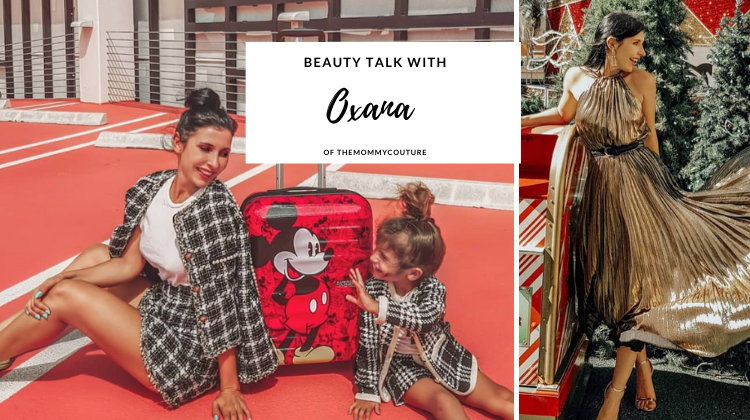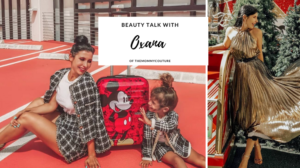 1.Growing up, what were some of your first beauty memories?
When I was little, I used to go over to my grandmother's house and put my
favorite red lipstick and try different perfumes from her vanity.
2.Who taught you about beauty or was it something you discovered
on your own?
I grew up with an older sister so I learned everything from watching her
doing makeup with her friends.
3. Who is your favorite celebrity that you look up to when it
comes to skincare + beauty goals?
I love Jennifer Lopez and her different looks throughout the years.
Her skin is flawless even at 50!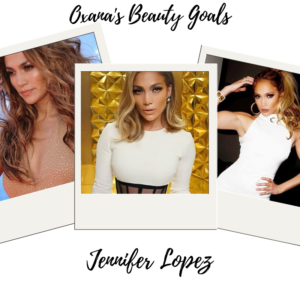 4.What are your Beauty-rituals?
AM:
I normally don't use any cleanser in the morning and just wash face with
water.
I like to spray Moisture Bound Skin Energy Hydration Delivery System by AmorePacific all over my face, then apply OROGOLD 24K Dark Circle Eye
Solution around my eyes. Then, I apply Caudalie Vinosource Moisturizing
Sorbet Cream or any other hydrating serum, followed by the Josie Maran
SPF 47 Daily Moisturizer.
PM:
I take my makeup off with Patchology "Clean af" cleansing wipes. After
which, I mildly exfoliate and cleanse my face with Amorepacific
Cleansing Foam Treatment. Then I spray my face with Amorepacific
Moisture Bound Skin Energy Hydration Delivery System and apply
Amorepacific Moisture Bound Rejuvenating Eye Treatment Gel along with Amorepacific Moisture Bound Rejuvenating Creme.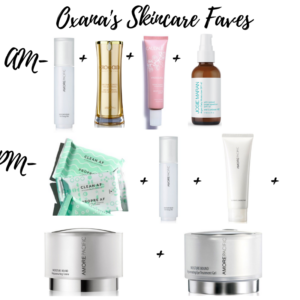 5. When traveling, what's a must-have product in your carry-on?
I always bring Patchology Hydrating Eye gels and Sheet Masks as my skin
gets very dry during travels.
6.Best products under $40?
Lip scrubs and Masks by Sara Happ! They work wonders and are only $25-30 each.
7.How do you pamper yourself?
Going to a spa or using masks at home. My favorite masks now are:
Snowise Sheet Mask by Sulwhasoo and SMARTMUD™ NO MESS MUD MASQUES: DETOX by Pathology.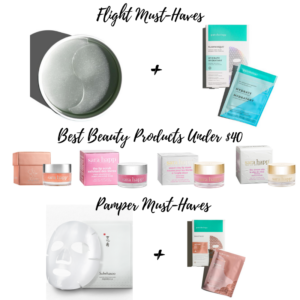 8.What's your favorite go-to LOCAL spots to get a treatment?
Emena Spa Hallandale, Exhale Spa Bar Harbour, Lapis Spa

What treatments do you get?
LOVED the Fire and Ice Facial I got last week at Emena Spa. I normally
go for detox and vitamin facials that are hydrating and anti-aging.
9. Favorite and least favorite beauty trends at the moment?
My favorite is GLOW. Anything from cheek highlighters to glowy makeup
and body luminizers is definitely my favorite trend.
My least would be the colorful/bright eye shadows. I feel that you need
to have a certain face shape/skin tone to pull off this look.
10. What is your favorite natural ingredient in skincare?
Argan oil! I love to add it to my hair care, skincare and some makeup as
it hydrates your skin and hair like no other!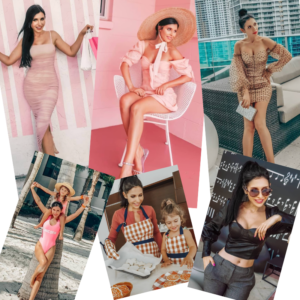 Via IG @oxananiki