Miami is home to people from all over the world. It's what makes this city so vibrant and energetic. I met up with Andy Faerman of Miami Fashion Insider at Miami Design Districts' OTL to chat about life in Miami, fashion, and of course, beauty.
Andy moved to Miami in 2016 from Buenos Aires, Argentina and in a few years became one of Miami's most coveted stylists working with private clients as well as fashion brands all while updating her fans on instagram on the latest looks and her private life.
Andy, is expecting her third child this year and is positively glowing from inside and out. Her perfectly tousled beach waves (compliments of her new favorite product by Olaplex) and her dewy complexion are enviable to say the least. So we had to know what her beauty must-haves are stat. Hint: it has to do with a healthy dose of Argan oil.
Read the full interview below: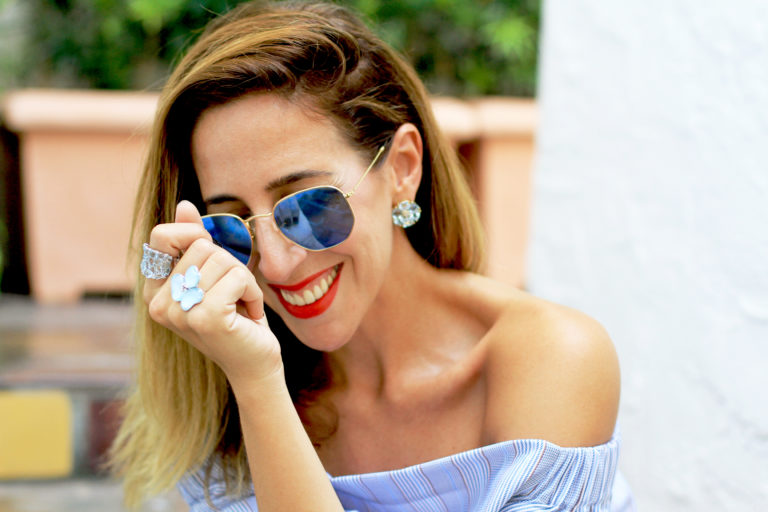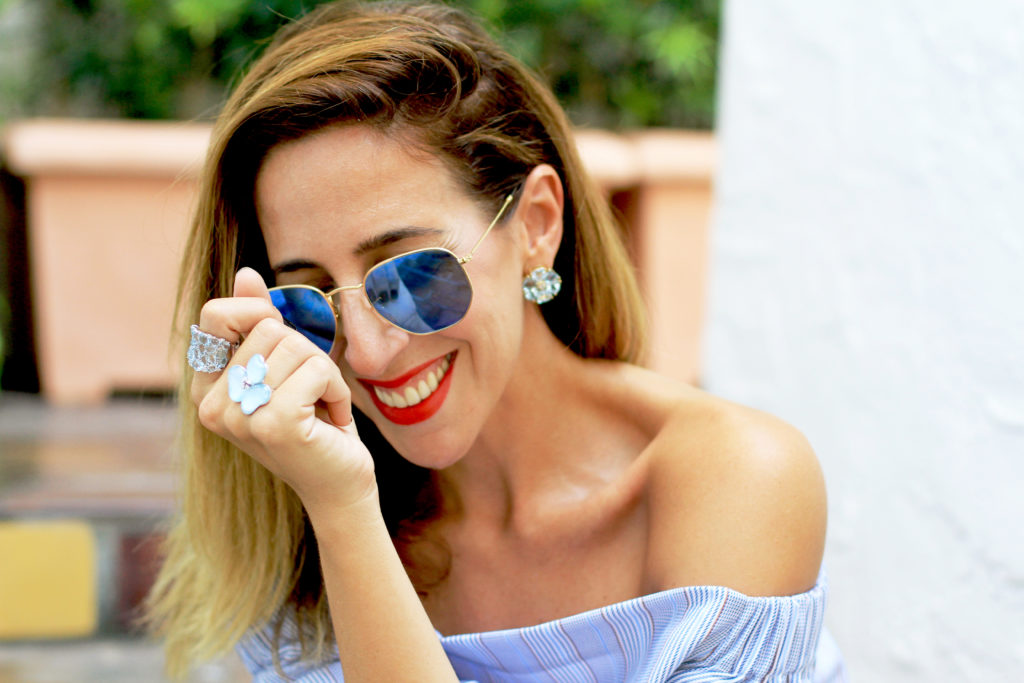 1. Growing up, what were some of your first beauty memories? 
My first beauty memories are getting the craziest hair styles. My mom would dress me and my sister up in very "trendy" outfits and make us really high pony tails with huge bows.
My mom has always taken care of her skin and she has had amazing results. I grew up looking at that.
2.Who taught you about beauty or was it something you discovered on your own?
I have always been interested in beauty and my first "teacher" was probably Seventeen Magazine! Also watching TV shows and movies like Clueless and trying to copy what I saw…there was a LOT of experimenting involved and a LOT of mistakes were made. But that's how you learn.
When I started working as a fashion stylist, I started working with make up artists and I learned so much from all of them. I would ask them a million questions and try at home what they did in the shoot.
3.Who is your favorite celebrity beauty look?
I am obsessed with Victoria Beckham, I think she always looks amazing and natural at the same time.
4.What are your Beauty-rituals?
AM.
In the morning I wash my face with Peter Thomas Roth Irish moor mud purifying cleanser. I apply Clarins Double Serum and Drunk Elephant Sunscreen. After that, a moisturizer (I love Josie Maran).
PM.
I remove all my make up, cleanse again with the cleanser and apply the Double Serum. I just started using the [easyazon_link identifier="B01GR21COC" locale="US" nw="y" nf="y" tag="bsomethingusa-20″]Jade roller[/easyazon_link] which I like a lot. After I apply Dr Dennis Gross Eye Cream and REN Night Moisturizing Cream.
5. When traveling, what's a must-have product in your carry-on?
A serum (like Josie Maran Argan Oil), a moisturizer, a make up remover and a facial cleanser. Everything else can wait but those four are something I NEED.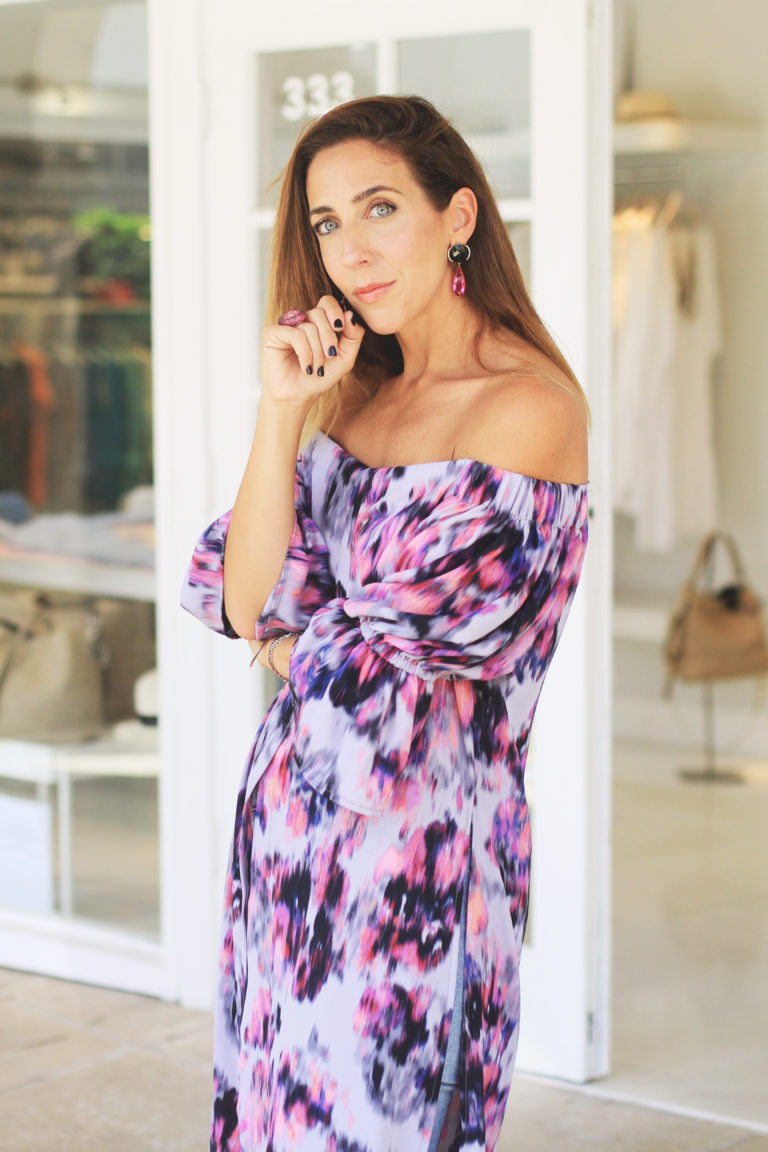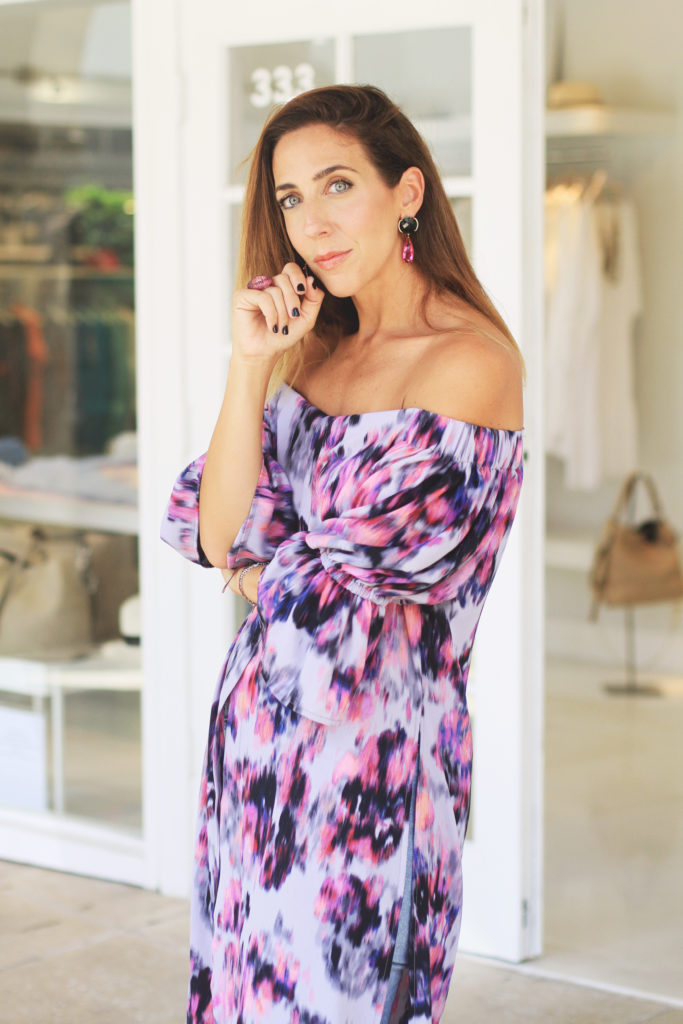 6. What does self-care look like for you?
I believe in taking some time for ourselves to make us look the best we can, we deserve it! Even if it's to put on a little mascara or just to apply a face cream, feeling like you are trying to do something nice for YOU is a great feeling.
Some women (especially moms) feel "guilt" when they take some time to apply make up or do their hair. But there is nothing wrong with looking your best, because when you look better you feel better about yourself and only good things come from that.
7. How do you pamper yourself?
I have to get my nails done once a week. I don't have time for facials or spa treatments but my hands and feet have to look good!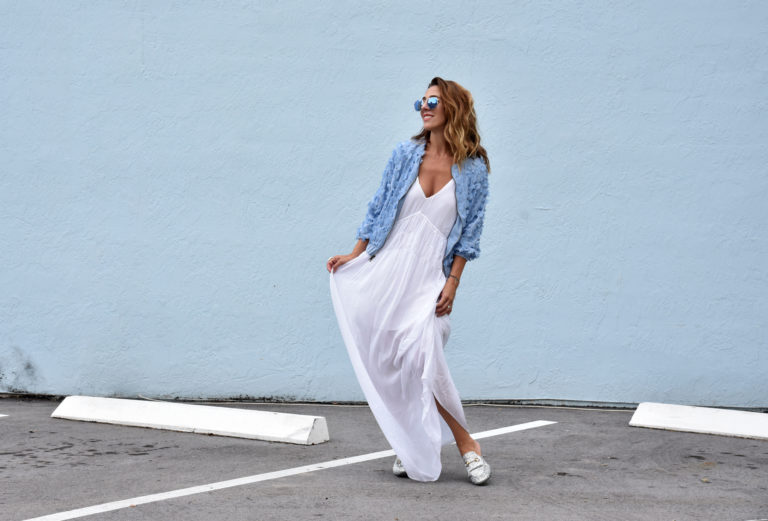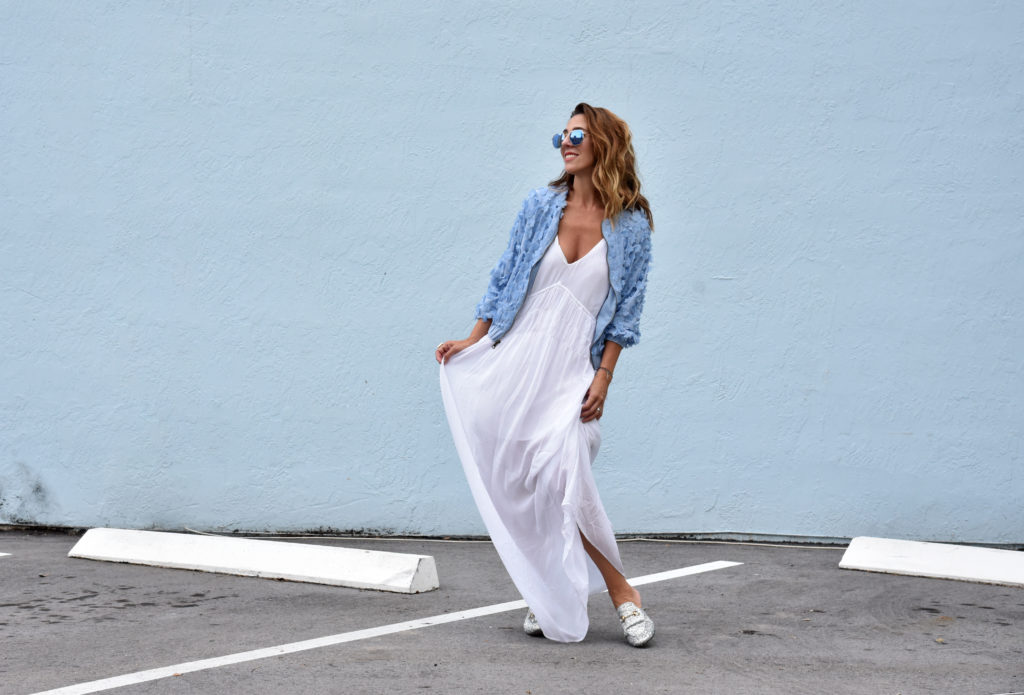 8.What's your favorite go-to LOCAL spots to get a treatment? AND what treatments do you get?
I don't really have any yet, I moved two years ago to South Florida and I haven't tried many spots!
9. Do you give yourself spa treatments at home? If so, how?
I do give myself treatments at home. I use Olaplex for my hair (and love it!) and try every face mask there is in the market! I exfoliate my face and body too. I am loving Dr Dennis Gross treatments, I find the results amazing.
10. Are you a bath or shower person?
100% shower!