Eliana "Pani" Trotta started selling cakes from her home dreaming of one day opening her own restaurant and having her own brand. So in 2008 she decided to embrace her girl power and embarked on a magical journey that led her to open her first PANI in Buenos Aires, Argentina, and her overnight success quickly built a community of #PaniLovers which expanded across South America.
Now she is bringing her passion stateside with the opening of Pani in Miami's Aventura Mall featuring her famously "instagrammable" cakes and food. "Everything is created and presented with a lot of effort, creativity and soul," says Eliana.
But it's not only the food that is becoming a sensation. Eliana is a super presence that animates her visually appealing confections. We couldn't wait to interview her and learn how she looks so cool even in the kitchen heat.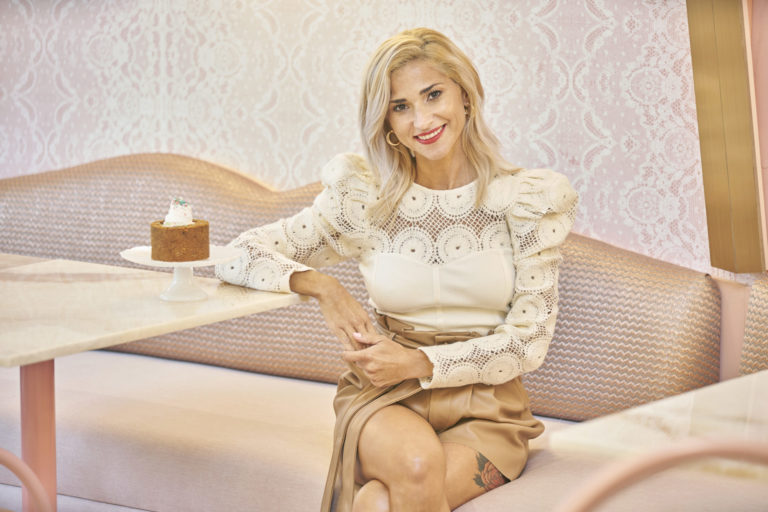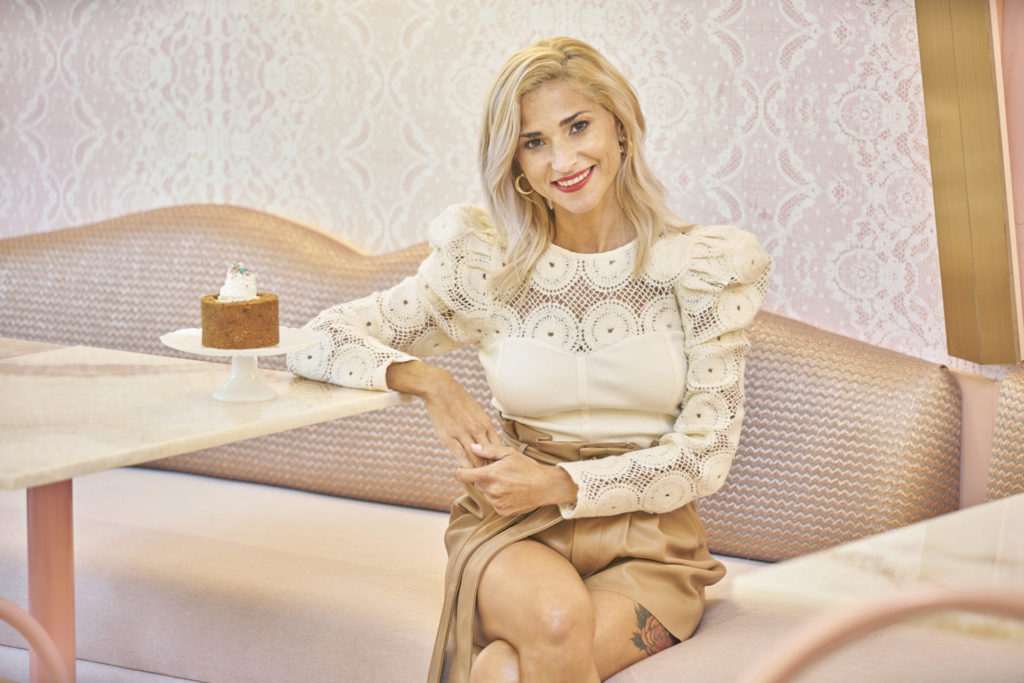 1. Growing up, what were some of your first beauty memories? 
I am the youngest of three, and have two older brothers. My mother was never really into a specific beauty routine, and having two older brothers meant she was more focused on boy-related topics. My interest in makeup, beauty, etc. came at a later age when I started going out with friends, and watching their routines was more of an influence than what I had at home.
2. Who taught you about beauty or was it something you discovered on your own?  
My friends were a huge influence in terms of makeup. Later on I became more interested in perfecting my technique and took several lessons from professionals. My skin-care routine was non-existent until about the age of 30 where I took a real interest in the process and learning about more specific products and the benefits on my skin.
3. Who is your favorite celebrity that you look up to when it comes to beauty goals?  
Renée Zellweger- her look is timeless!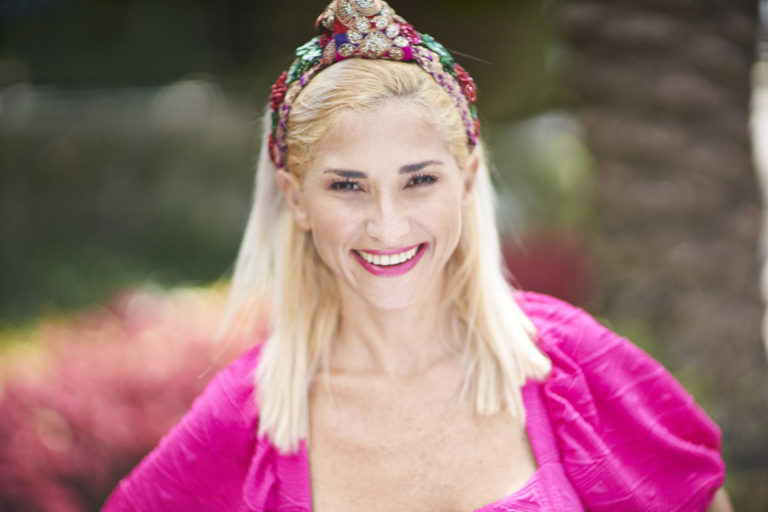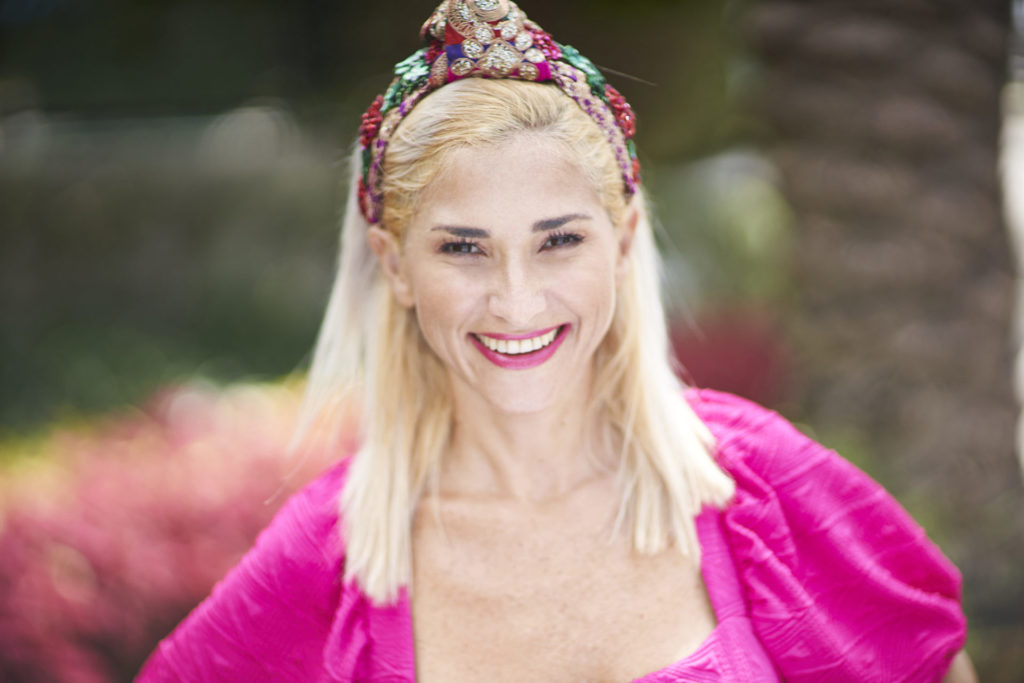 4. What are your Beauty-rituals? 
I am often busy at events or photo shoots very frequently, so when I'm home I like to be as natural as possible. I prefer Clinique because it's hypoallergenic.
As far as hair care products, there's a few… Clairol Professional Shimmer Lights Shampoo, and Shea Moisture Manuka Honey & Mafura Oil Intensive Hydration Leave-in Milk.  I also love their Jamaican Black Castor Oil Treatment Masque and Provence Beauty's Damage Repair Hair Oil.
What is your Morning beauty routine?  
I use Caudalie Paris' Grape Water every morning as a toner after cleansing with mild soap and water, or to hydrate and refresh my skin throughout the day .  
My go-to day cream is Caudalie Paris Vinosource, and my favorite fragrance is Les Sables Roses by Louis Vuitton.
What is your Nightly beauty routine?
I wash my face with mild soap and water and use Caudalie Vinoperfect Night Cream. 
5. When traveling, what's a must-have product in your carry-on?
Pressed powder and brush applicator, lipstick, hand cream, roll-on perfume, and hair serum!
6. Best products under $40?
My nails! My secret and an amazing find is Dashing Diva Magic Press Nails.  They are super cute!
My skin-care routine was non-existent until about the age of 30

-Eliana 'Pani' Trotta
7. How do you pamper yourself / self care rituals?
I really love baths. Nothing says pampering to me like scented baths, baths with salts, rose petals, etc.
8. What's your favorite go-to LOCAL spots to get a treatment?
I try to make time to visit Lemel Spa in Surfside.  My favorite treatment right now is their HydraFacial MD which is hydrating and non-irritating, and has multiple benefits.  My skin loves it.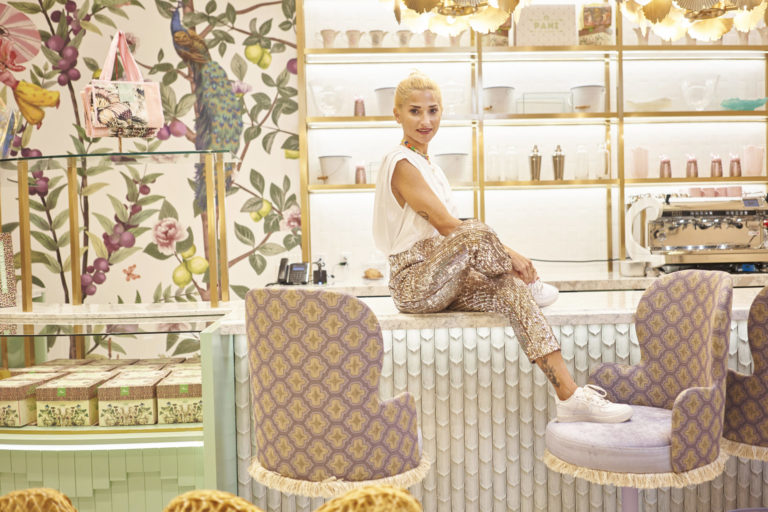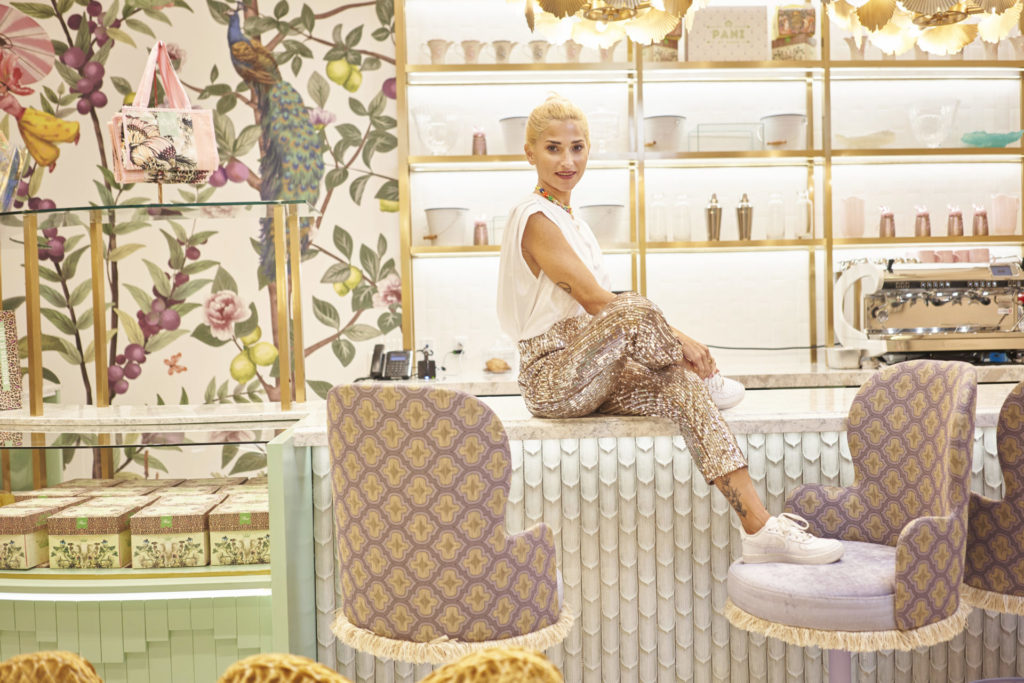 9. Favorite beauty trends at the moment?
My favorite beauty trend at the moment is getting facial laser treatments
10. What is your favorite natural ingredient in skincare?  
Coconut oil, rosewater, and grapewater
Follow @panitrotta on Instagram
Learn More at ilovepani.com
---
---
Shop the Post