Breegan Jane is an experienced and accomplished interior designer, lifestyle expert, author, philanthropist and Los Angeles mom. Her resume boasts enterprises that span the gamut, from custom designing personal creative music studios to managing international real estate projects.
Her latest project, a one of a kind Bel Air Estate featuring 21 bathrooms and an entire wellness floor complete with a steam room, sauna and salt water pool, inspired us to reach out to Breegan. Afterall, her swoon-worthy bathroom designs had us secretly wishing we could indulge in a beauty ritual in one of her perfectly placed soaker tubs.
This single mom is unstoppable and truly remarkable. She is an on camera design personality featured on ABC, HGTV and the CW, philanthropist who dedicates her time to support local, national and global humanitarian efforts, and even authored a children's book to tackle difficult topics in an approachable voice.
We interviewed Breegan on her beauty rituals and her self care routine. We weren't surprised it includes a lavish bath!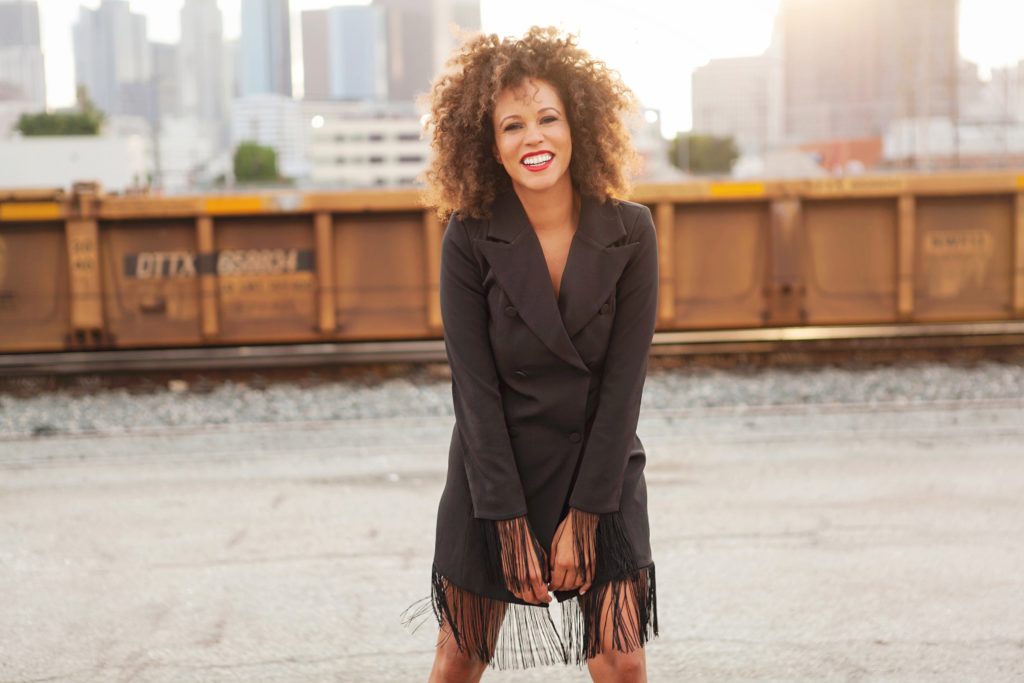 1. Growing up, what were some of your first beauty memories?
One of the memories that stands out to me probably isn't the first thing you might think of when it comes to beauty, but it stuck with me. As a kid, I remember vacationing with my mom and a family friend who I saw as extremely polished and elegant. One night while we were preparing for bed, she called down to the concierge and requested a feather pillow. I thought that was so incredible! After all, who would think to ask for such a thing?
I always associated that moment with both having the necessary tools and conditions for proper beauty rest as well as a woman asserting herself to ask for what she wants. I love that an early memory of beauty is attached more to health and inner strength than anything else!
2. Who taught you about beauty or was it something you discovered on your own?
I was a child model, so I spent a lot of time on sets and in makeup chairs at a young age. It was really nice because I learned a lot about beauty from experts and professionals who were the best in their fields.
I can remember being on the cutting edge of current trends and having hairstyles that my friends didn't have, but ones that could be seen in the pages of Vogue Bambini.
3. Who is your favorite celebrity that you look up to when it comes to skincare + beauty goals?
One of the first celebrities I respected in the beauty industry was Tyra Banks. I remember getting her beauty book and studying it closely. During that time there wasn't an abundance of achievable looks for brown girls, and Tyra was a leading voice and face young girls like me could look up to.
"I love using products that not only make the skin look good, but feel good also."

Breegan Jane
4.What are your Beauty-rituals?
A.M. Morning beauty routine
In the mornings I like to keep things fairly simple, opting for quality over quantity when it comes to products. I'm a big fan of using a rose quartz tool for Gua Sha, which is a natural therapy that involves scraping your skin with a tool to reap a ton of benefits like improving circulation, lymph draining and even anti-aging effects.
I also use Tata Harper's Beautifying Face Oil with vitamins C and E. If I'm having a typical busy day with little time to spare, I shape and fill in my eyebrows, apply a cheek tint from Tata Harper, and I'm out the door!
P.M. Nightly beauty routine
In the evenings, my favorite beauty items to use include any number of soothing under-eye masks for hydration, paired with La Mer's The Eye Balm Intense eye cream.
I also use a hydrating elixir from Saje Naturals and Tata Harper's Retinoic Nutrient Face Oil.
5. When traveling, what's a must-have product in your carry-on?
Face oil and an eyebrow pencil. I'm never traveling without a nourishing face oil and an eyebrow pencil!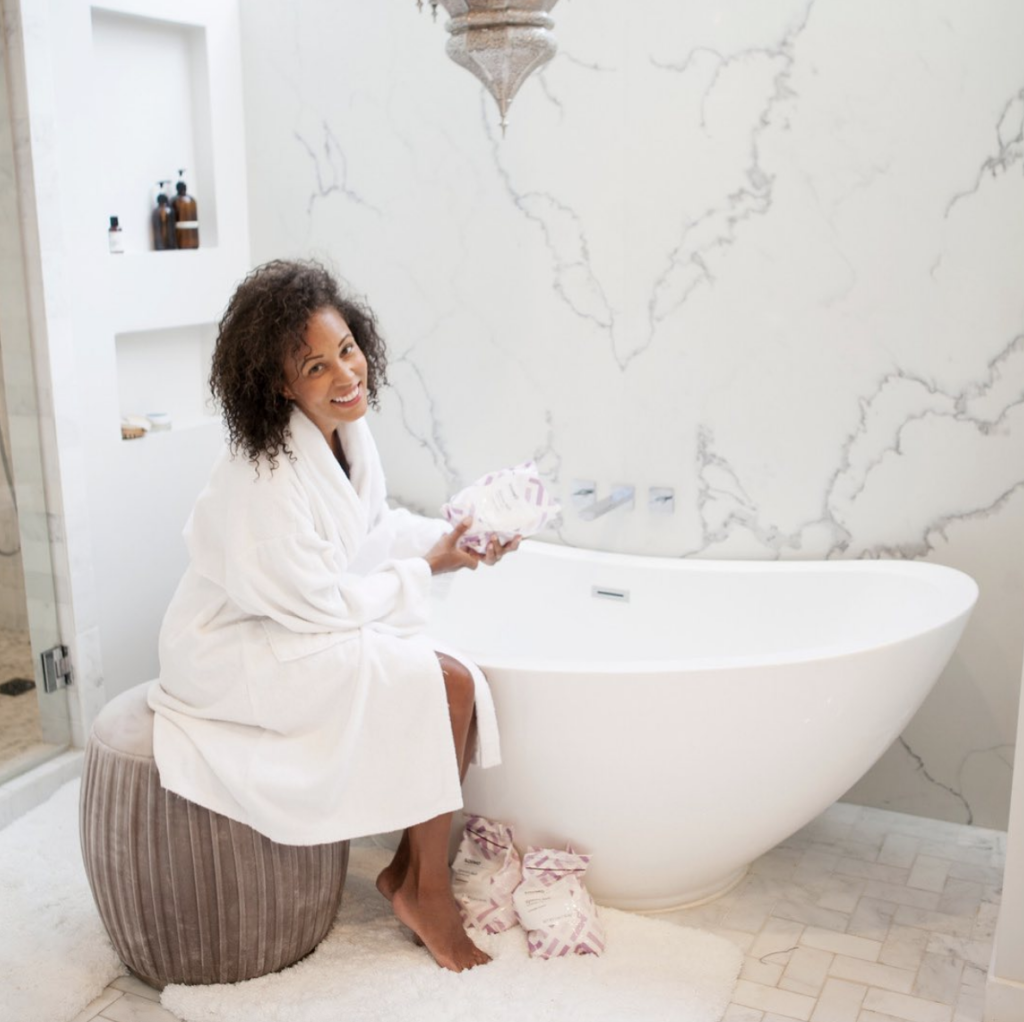 6. Best products under $40?
Lavender epsom salt from Amazon.
7. How do you pamper yourself / self care rituals?
Bath with epsom salt. I take a nice, relaxing soaking bath with lavender epsom salt to unwind.
8. What's your favorite go-to LOCAL spots to get a treatment?
I love going to R&R Sauna Studio in Santa Monica. I get infrared light therapy treatments to promote relaxation, rejuvenation and recovery for the body. I also get hydration therapy.
I also visit The Hydration Room in Santa Monica for vitamin IV and injection therapies.
9. Favorite/least favorite beauty trends at the moment?
One of my favorite beauty trends is using face rollers to increase circulation and blood flow. I'm loving the holistic focus on massaging the skin, and even the scalp, to improve and maintain the health of both.
My least favorite beauty trend is magnetic eyelashes. While it sounds like it would make the application of lashes easier, I'm just not convinced magnetics that close to the eye are a great idea!
10. What is your favorite natural ingredient in skincare?
I love using products that not only make the skin look good, but feel good also. Nourishing and hydrating ingredients are what I look for. I love hyaluronic acid, vitamin c and antioxidants in skincare.
Follow Breegan Jane:
Instagram: https://www.instagram.com/breeganjane/
Website: https://breeganjane.com/