Julia Jolie is a fashion expert, stylist and author of "How To Be Glamorous On A Budget." Her newly launched blog and online TV channel imparts style tips, parenting advice and entrepreneurship.
Born in Russia and raised in Germany and Spain, Julia now lives in Beverly Hills with her husband, daughter and puppy. Julia is an entrepreneur at heart and she hopes to inspire other women to chase their dreams while looking fabulous. Her inspirational interviews share tips from top entrepreneurs on how they "Made it in America."
We wanted to find out how this West Coast #momboss keeps up with her beauty routine. Be sure to follow her blog catering to fashionable moms everywhere.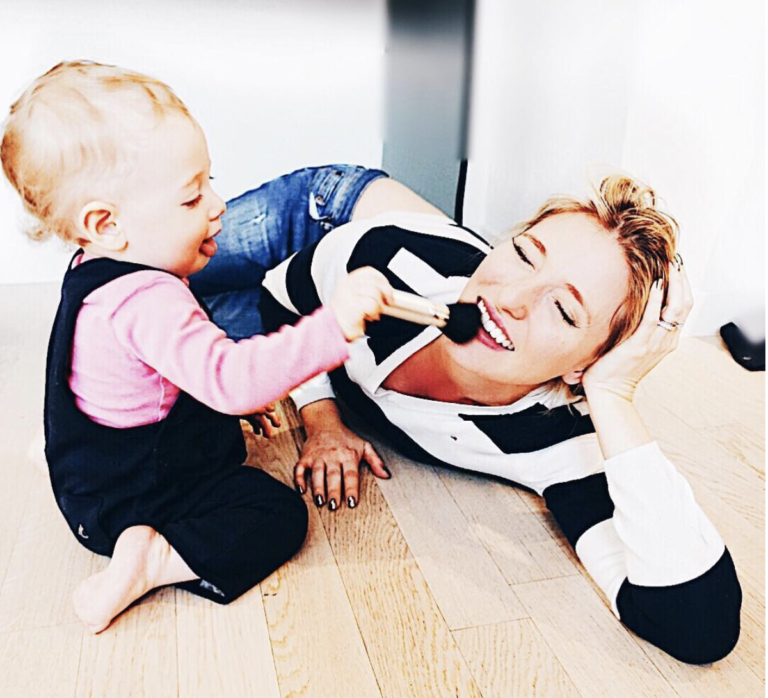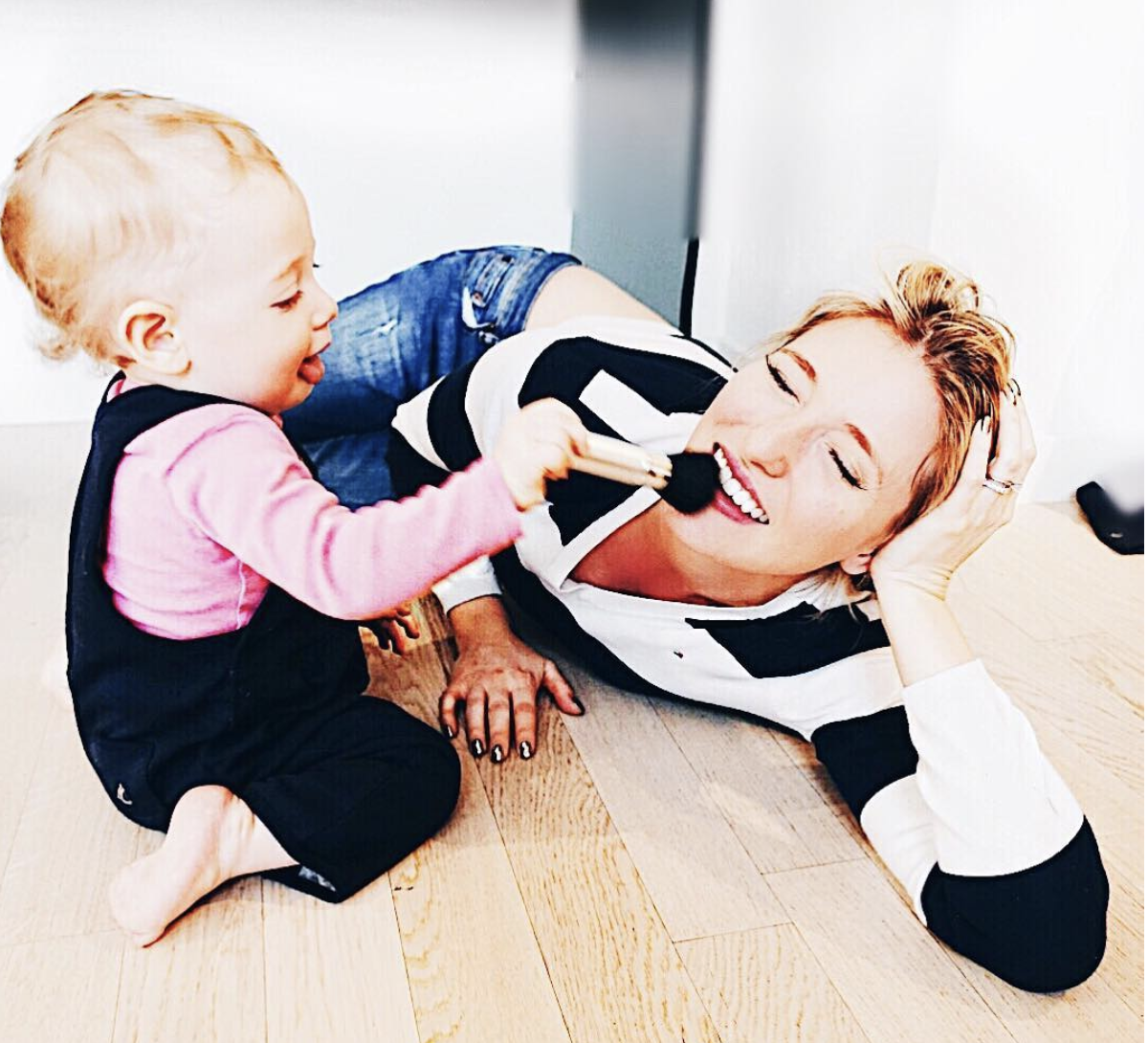 1.Growing up, what were some of your first beauty memories? 
I started going for Manicures with my mom when I was 6 years old. I just loved being pampered and the feeling of clean, colorful fingernails.
Later, when I was a teenager, I became obsessed with coloring my hair. It was so much fun changing my hair style and looking different every time. I had a "girl next door" phase with brown hair, a wild phase with red hair and finally settled as a blonde.
2.Who taught you about beauty or was it something you discovered on your own?
My mother definitely started me off in beauty but I was so passionate about it and wanted to know EVERYTHING about beauty! Especially Makeup intrigued me!
I find it fascinating, that you can change your complete appearance and hide all of your "problem zones" if you can master the art of beauty!
3.Who is your favorite celebrity that always slays her beauty look?
I looove Reese Witherspoon! She has such a beautiful glowing from the inside out! She doesn't need much make up to look pretty, has gorgeous skin and hair.
It's very hard to keep your blonde hair healthy if you have to color it all the time so I wonder how she keeps it that shiny and beautiful.
4.What are your Beauty-rituals?
AM.
In the mornings, I always take an ice cold shower to stimulate my circulation and to prevent cellulitis. I never leave the house without applying organic sunscreen on my face.
I also LOVE getting a face massage to keep my face glowing and stimulate my face muscles. Jade Rollers are great for that.
PM.
I deep clean my face with activated charcoal scrub. It really takes off all the dirt and make up from the day and even brightens your skin!
I never forget to apply Vitamin C And Hyaluronic Acid Serum and a thick night cream.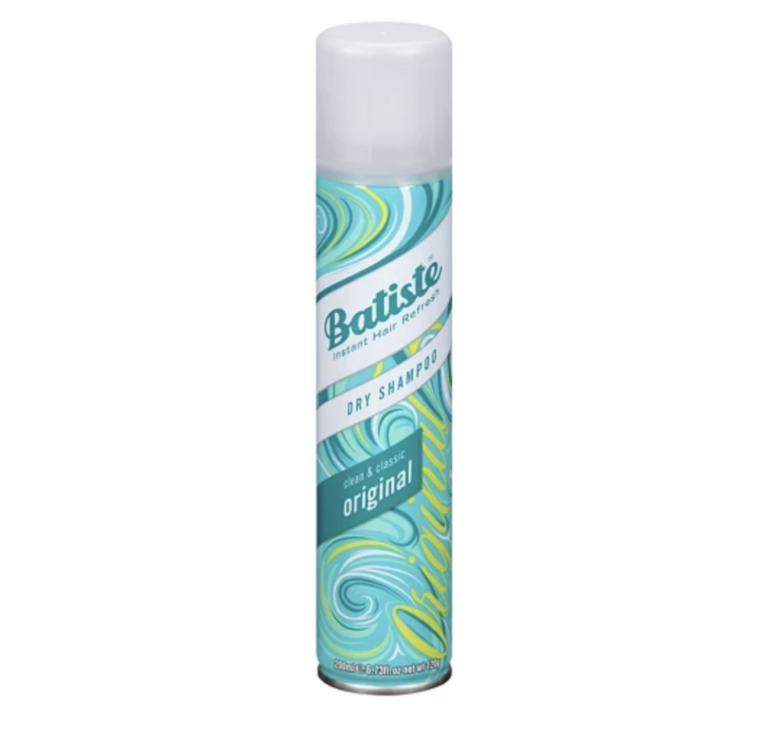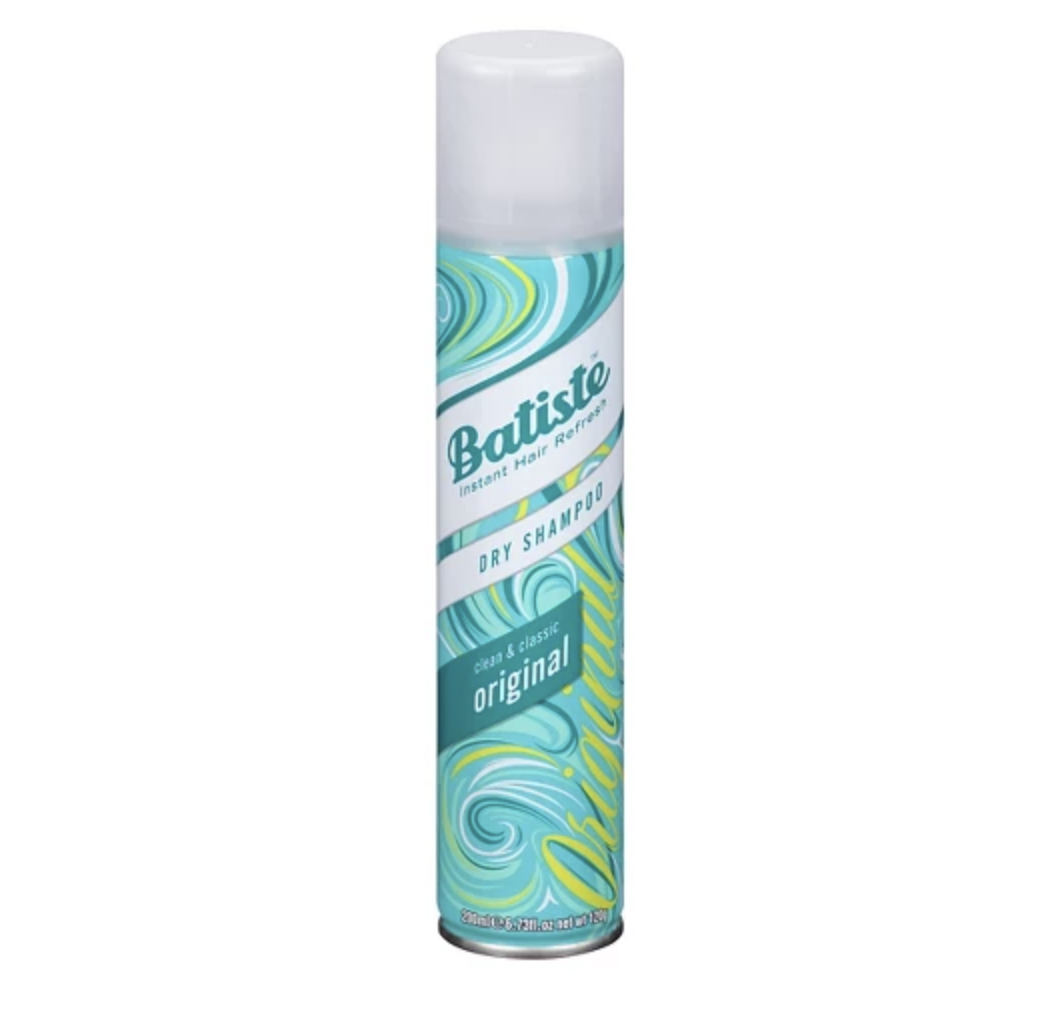 5. When traveling, what's a must-have product in your carry-on?
My hair gets very dry so I always have Moroccan Hair Oil in my bag and apply it a couple times a day. Also, I never travel without my Batiste Dry Shampoo and my Burt's Bees lip balm!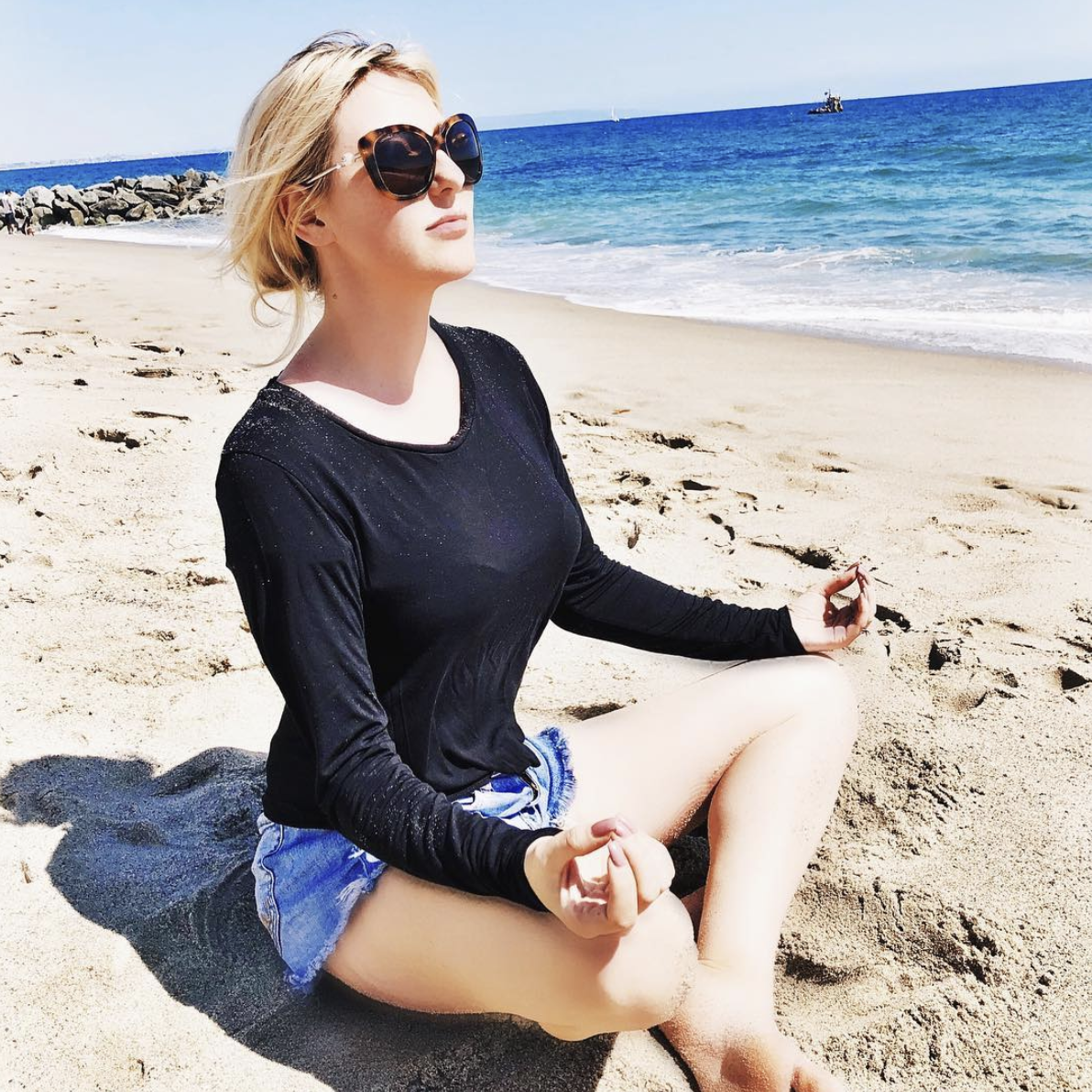 6. What does self-care look like for you?
Everything that makes me feel beautiful and healthy. Starting from a healthy lifestyle to skin care and make up.
7. How do you pamper yourself?
Love massages, long baths, manicures and facials! I do a lot of hair masks, my favorites are Smart Blonde and Olaplex. Oh, and steam rooms after every work out!
8. What's your favorite go-to LOCAL spots to get a treatment? AND what treatment/s do you get?
My favorite Go-to Spot is the Four Seasons Hotel Spa in Beverly Hills! They have a great pool and gym that you can use after your facial or massage.
My favorite treatment is the DNA facial and the Four Seasons stone therapy.
I could spend hours in the spa, it's the best place to relieve stress and get pampered.
9. Do you give yourself facials / body treatments at home? If so, how?
I do apply face masks at home. I especially love all the masks from Shiseido.
10. Are you a bath or shower person?
Love taking baths! I could relax there for hours! I put my face mask on, light up a candle and listen to some yoga music.