To say that when you first meet Cami you are swept into her world almost immediately is an understatement. This Miami-based jet-setter has the pulse of what is happening globally in fashion, beauty and business. She is young, vibrant and mature beyond her years. She surrounds herself with the Miami influencer crowd that has an incredible creative and intellectual spirit.
I met Cami by chance earlier this year at Dr. Smood Brickell City Center and we instantly started chatting a mile-a-minute (she would later entrust me with taking care of her skin and we became fast-friends). She is a a champion of sustainability in fashion, an editor, trend researcher, and strategist for major brands and publications. She is also an artist and her creativity translates into everything she does.
Cami is truly a global citizen as she lived and studied in major cities including London, New York, Barcelona, and Buenos Aires. It's hard to keep up with Cami as you never know when she's taking off again. I got to catch her and learn all about her beauty routine and rituals. Read the full interview below:
1. Growing up, what were some of your first beauty memories? 
I come from a family in which everyone gives their physical appearance a lot of attention. I remember sitting by my mom at her bathroom while she did her make up to go out and I would always ask her to apply some on me.
I also remember going with her to the salon and always getting some pampering for myself; sometimes it was a hair wash or applying nail polish.
2. Who taught you about beauty or was it something you discovered on your own?
I feel it was engraved in the female side of my family culture. My grandmother and my mom would always share tips and tricks with me. I took a short make up course at age 13 and when I was 18 I did a full professional make up course while living in London.
Also, because of my job I'm always exposed to knowledgeable people and I'm a naturally curious person so I'm always picking their brains to get some beauty insights from the pros.
3. Who is your favorite celebrity that always slays her beauty look?
I saw Sarah Harris almost every day during fashion week and her flawless simple natural and sophisticated look has me obsessed.
4. What are your Beauty-rituals?
A.M. 
I always start my day by washing my face with the Repechage Hydra Medic Face Wash.
After that apply toner (Sisley Paris Botanical Floral Toning), eye and lips moisturizer (Repechage) and either moisturizer before my make up.
Lately I'm wearing Sisley – SISLEŸA L'INTEGRAL ANTI-AGE EXTRA-RICH or REVISION Intellishade Matte anti-aging tinted moisturizer with sunscreen if I want a more natural look and I use it as my "foundation".
Then I applied some BeneTint by benefit and mascara.
P.M.
Repechage Hydra 4 Cleanser
Repechage Facial Soap
Sisley Paris Botanical Floral Toning
Repechage Hydro-Complex PFS For Dry Skin (1.5 oz.)
Eye and lips moisturizer (Repechage)
I spray SANTA MARIA NOVELLA ACQUA DI ROSE – ROSE WATER to go to sleep with an extra pampering touch.
**Repechage One Minute exfoliating mask once a week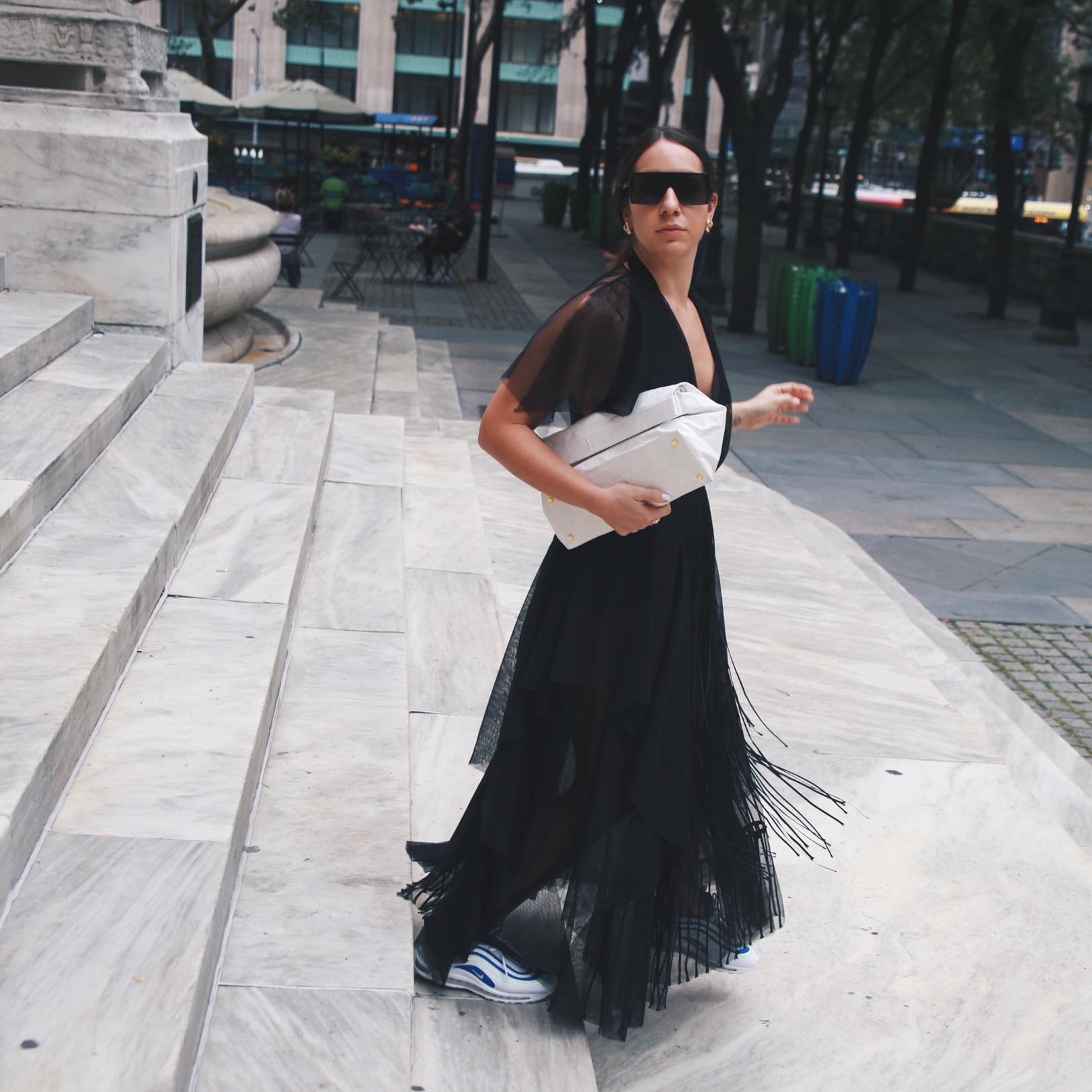 5. When traveling, what's a must-have product in your carry-on?
Hand sanitizer
Repechage Algo Mist Hydrating Seaweed Facial Spray 
Repechage Eye Rescue Pads
6. What does self-care look like for you?
Starting my day with a workout.
Eating CLEAN.
Drinking enough water.
Sleeping and napping at least once a week (It only happens during the weekends).
Breathing and Practicing gratitude.
Taking care of my skin.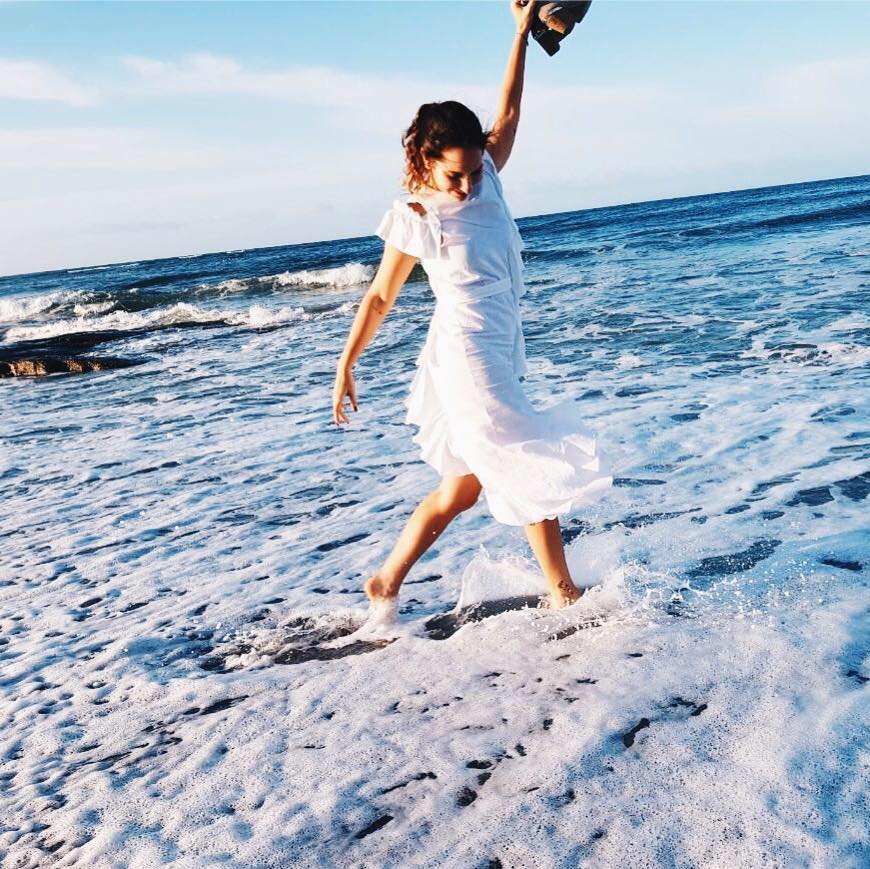 7. How do you pamper yourself?
I try to get a massage and facials as often as I can, although traveling so much it doesn't happen as often as I would like.
Manicures and pedicures are a must as I'm very perfectionist with my nails and I always get the deluxe Pedicures with extra massages.
8.What's your favorite go-to LOCAL spots to get a treatment? 
Soho Beach House Spa
because I'm a member and it's convenient for me. I either get massages or facials.
9. Do you give yourself facials / body treatments at home? If so, how?
And I always receive product samples at home and I enjoy applying masks and doing body masks/scrubs.
10. Are you a bath or shower person?
If I have time definitely a bath. I try to make the time for a nice bath once a week with EPSOM salt.