In honor of Mother's Day, MIAMI Magazine hosted five leading local women that all are killing it professionally while balancing motherhood. The event, aptly named #MOMBOSS, took place at Bloomingdale's Aventura Mall to celebrate the Power Moms of Miami with a stimulating conversation on the art of being and looking like a BOSS.
The panel consisted of  Senator Lauren Book, Founder of Lauren's Kids, Jenine Howard, Founder of Juice Foundation, Adriana Martin, Celebrity Health and Fitness Expert, Amanda Perna, Fashion Designer and was moderated by Sheril Henney.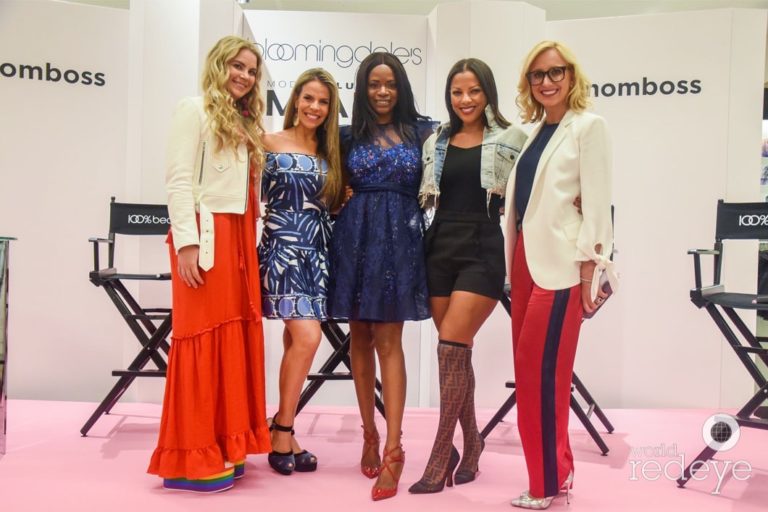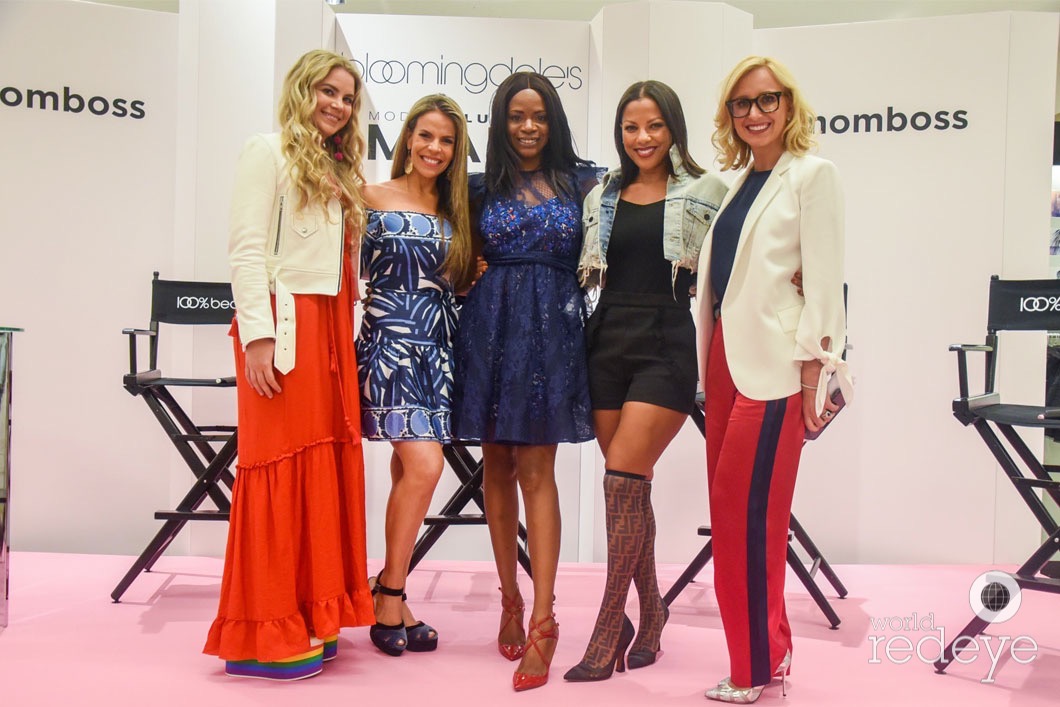 We had a little one-on-one time with panelist Jenine Howard  and Alexis Stoudemire, who came out to support her bestie and got the inside scoop on their favorite local Miami spots and what their current beauty product obsessions are.
Keep scrolling to read the full interview!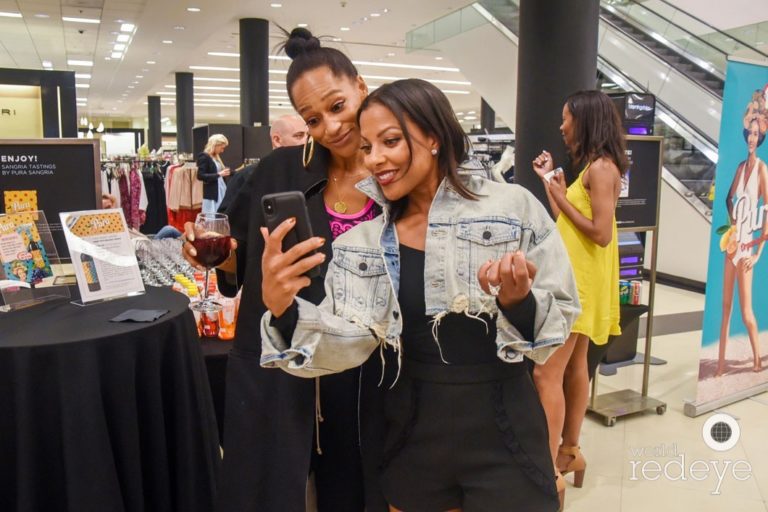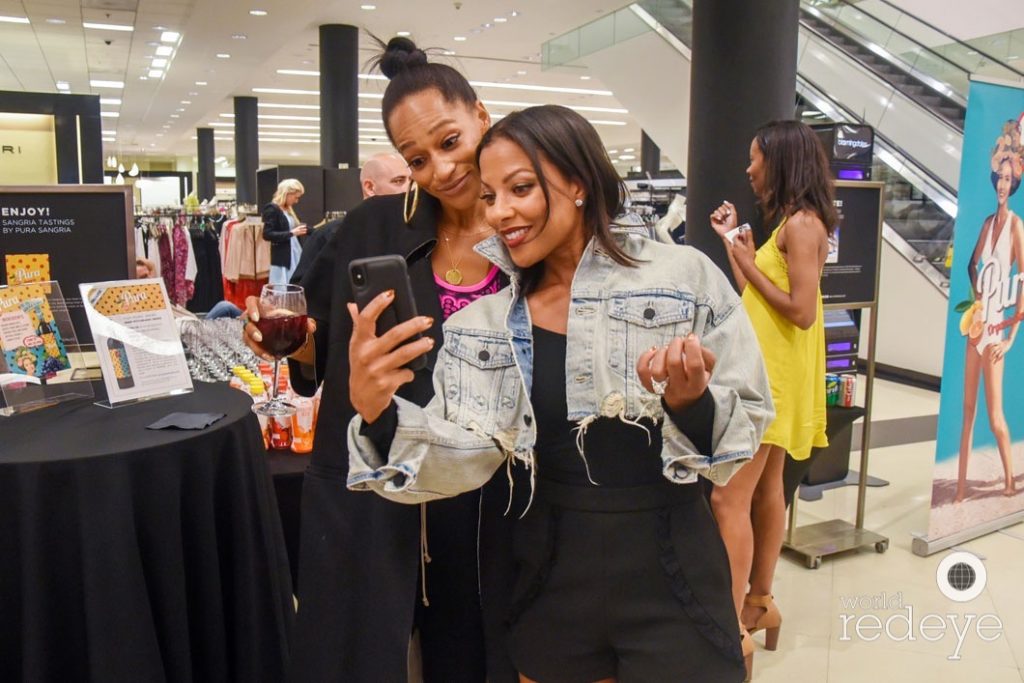 1. Favorite Local spot you like to get treatments at?
Jenine: Faena Miami Beach has THE BEST SPA.  Mandarin Oriental Miami has an amazing spa as well. And then for Brunch I love The Setai and a little spot called The Whisk, which is in South Miami.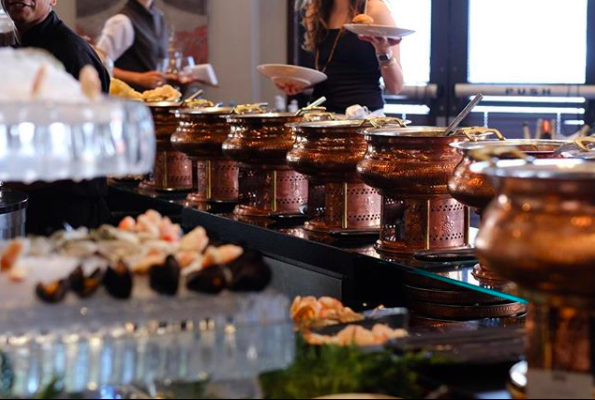 2. Favorite Local Beach Spot?
Alexis: Soho Beach House. That's probably my favorite.
Jenine: They have the BEST food.
Alexis: I think that's why I like it so much, best food…I eat there all the time! Best truffle pizza!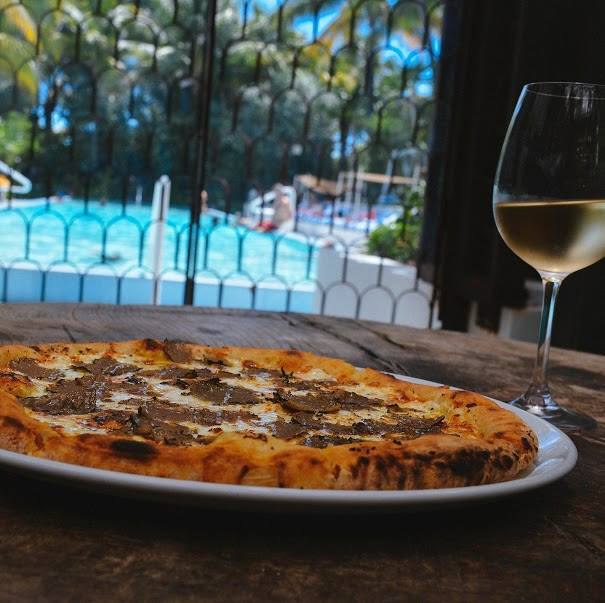 3. Who taught you about beauty?
Jenine: My mom. My mom is so beautiful, without sounding pompous. But she really was beautiful and she was understated. She really taught me that less is more and to accent your natural beauty.
My mom unlike me, she wouldn't be caught dead in a red lip, but I appreciate it and I learned to build on that.
And my grandmother; the only time my grandmother wore makeup was at her 50th wedding anniversary. That's the only time I saw my grandmother in makeup.
I appreciate them both for their raw, organic, realness and even though I'm very different from my grandmother and my mother, I still carry that with me.
Alexis: I was more of a tomboy growing up. I guess, I kind of took the initiative of learning how to do it myself from sitting in a chair getting my makeup done for events, watching & asking questions- I learned tips from the pros 100%!
4. What is your Must-Have beauty products?
Jenine: Rihanna's Fenty Beauty shimmery Match Stix Shimmer Skinstick.
Alexis: Oh yes, I'm obsessed!
Jenine: If I can do a lip gloss and shimmer to highlight my cheekbones to give me enough pop where I can go to carpool and not look dead; that's it for me. Because sometimes, I really would leave the house unbathed and with no bra on, but if I do my highlighter, that's it, I'm good.
Alexis: Well she took my answer, haha. I'm obsessed. I have ALL Rihanna's Fenty lip glosses. I have all the sticks, the concealers – I have everything on right now!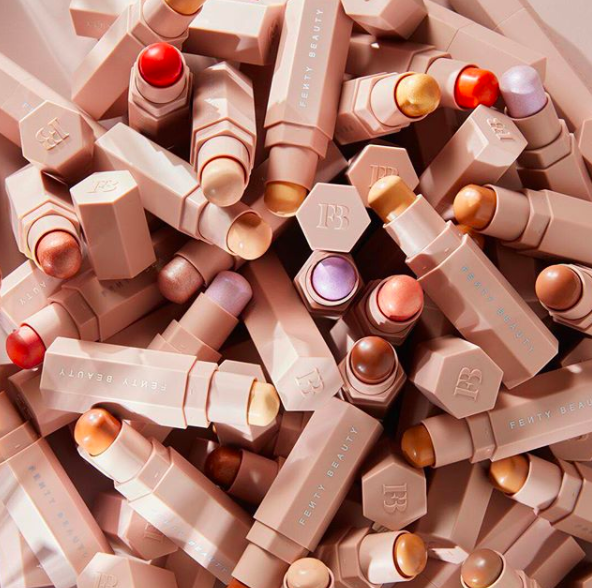 5. Bath or shower?
Alexis: Bath
Jenine: Shower. I don't think I've ever taken a bath as an adult.
Alexis: You should try those Turkish baths. I had my first one in Istanbul and then here at The Standard Spa Miami, speaking of spa services. 100% my moment of self-care is always going to the spa, the beach, or eating!