Gabriela Medina is an energetic and enthusiast Fashion Stylist & Designer based in South Florida. She considers her style edgy, feminine, colorful, elegant and always with a twist of an unexpected accessories like her signature sunglasses.
Born and raised in Mexico, she discovered her passion for fashion design and earned a certification in Fashion Styling and Image Consulting from Trendy Academy and Image Academia International.
She specializes in high fashion editorials, personal styling and image design for custom-made haute couture gowns and ready-to-wear. Gabriela will be launching her first capsule collection in 2018 and we can't wait to see what she has in store for the future!
We interviewed this Miami-based stylist to find out how she keeps her skin positively dewy and her first beauty memories. Read the full interview below.
1. Growing up, what were some of your first beauty memories? 
I think my mother will always be my first beauty memory.  She was always taking time to look her best. I remember that I started at a very young age being interested in beauty and feeling it empowered you as a women. Whether it is good skin, hair, nails, makeup or a nice outfit, they can all make a woman look and feel empowered.
2. Who taught you about beauty or was it something you discovered on your own?
My mother and my grandma were always great examples. Still today my grandma never feels perfect if she doesn't do her skincare ritual- even to go for a doctor's appointment!
3. Who is your favorite celebrity that always slays her beauty look?
I always say that it's all about the skin and not about the perfect technique or amount of makeup. Skin has to look like skin and always comes from the inside: eating well, sleep and exercise.
I think Miranda Kerr, Natalie Portman, and Miami-based Jenny Lopez are great examples of that flawless healthy glow.
4. What are your Beauty-rituals?
My father owns a Cosmetic Beauty Spa in Mexico called CEMO.  Every time that I go there, I try to get a deep facial and my PRP (Platelet Rich Plasma) treatment, which I think is the best thing that your skin can have at least once every two months.
It's hard for me to trust my skin with someone for deep facials here, so I try to do a lot of sunscreen, vitamins, good eating and exercise. Also, face masks at home and Caudalie skincare products which I really love.
AM.
My number one tip for my almost everyday is eye pads under eyes, and always, always keeping that area hydrated, especially if you have to wear makeup everyday and don't get your 8-10 hours of beauty sleep.
Shiseido Benefiance Intensive Eye Contour Cream, and Peter Thomas Roth 24k Gold Hydra Gel Eye Patches are my favorites, but the best tip is to leave any regular face mask in the refrigerator the night before, then cut the size of the eye area and it works perfectly too! You can still use the same mask the following day, cutting from the same mask.
I also love Natural Bissē Vitamin C+C Cream. Vitamins for your skin are also really great, especially BIOTIN. All my supplements and vitamins I take are plant-based brands from Whole Foods.
PM.
I try to not wear makeup on my face everyday if I don't have too, but the first step of the night is to clean my skin. I use Burt's Bee Cleanser or Garnier Micellar Cleansing Water to remove the makeup and NEOGEN Green Tea Cleanser or L'OREAL Pure-Clay Cleanser. Then a good face mask before Caudalie happens.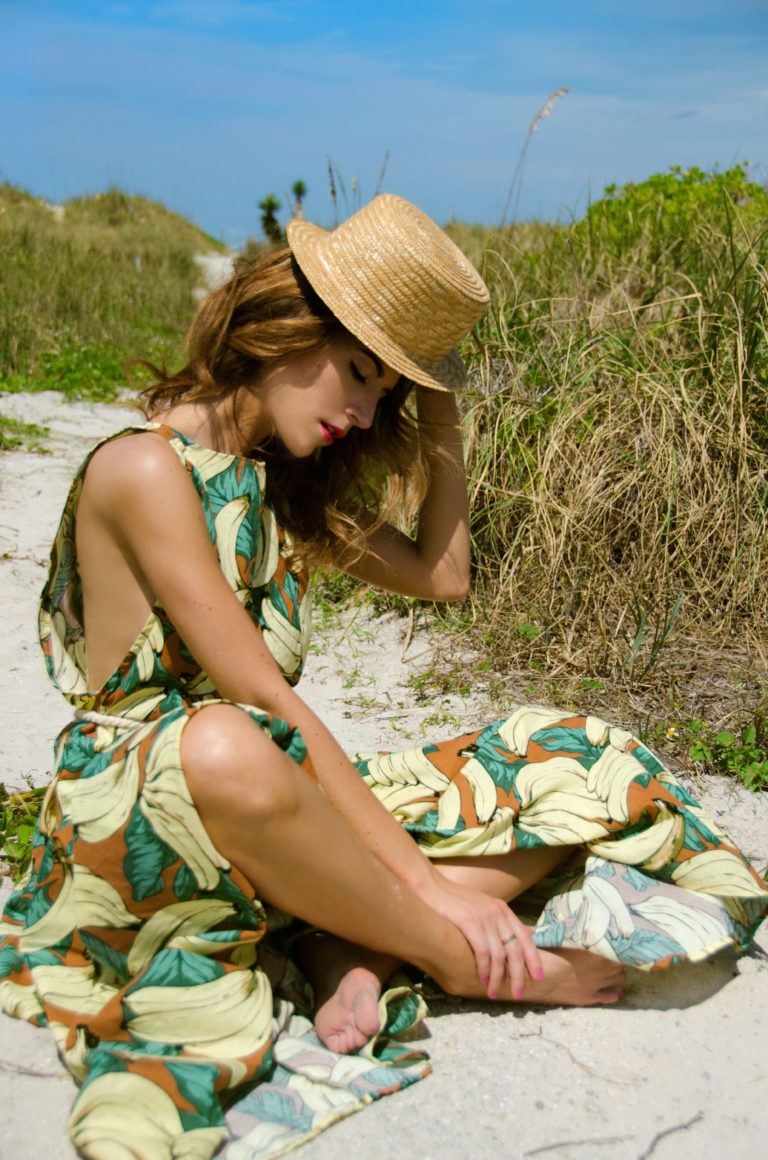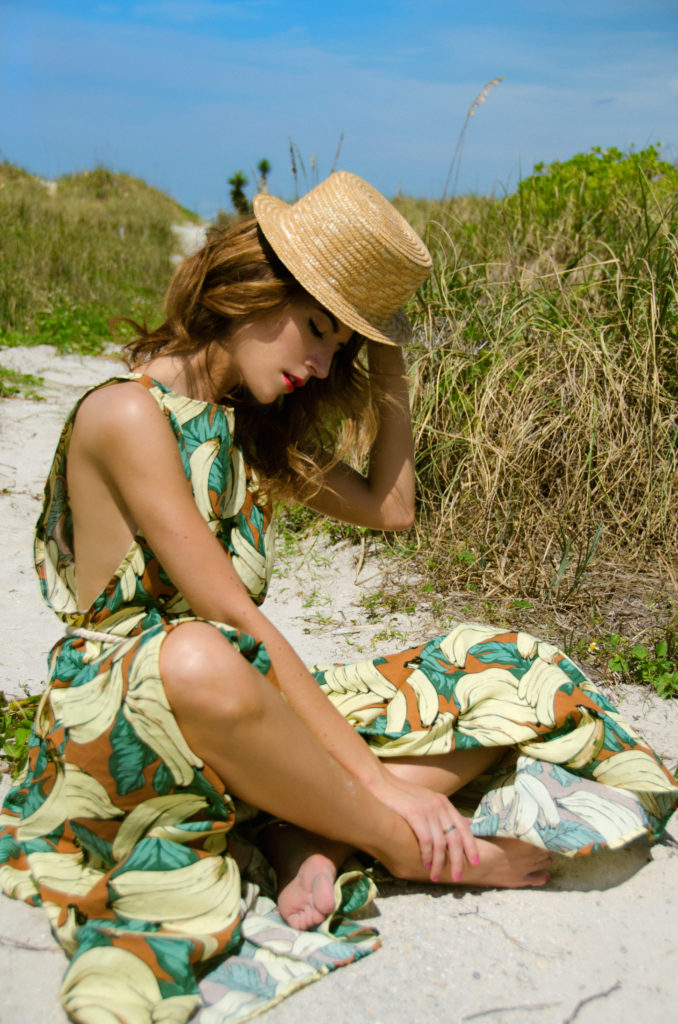 5. When traveling, what's a must-have product in your carry-on?
Caudalie Beauty Elixir, Natural Bissē C+C Vitamin Splash , lip balm, and my favorite red or pink lipstick at the moment.
6. What does self-care look like for you?
Time to enjoy myself and really disconnect. A good work out, a massage, or just listening to my favorite playlist while doing a face mask and Eucalyptus or garden scent candles around.
7. How do you pamper yourself?
I always love to go for a nice blow out or spa mani-pedi its kind of my therapy!
8. What are your favorite go-to LOCAL spots to get a treatment? 
To be honest, I haven't tried that many local spots yet, but the perfect tan glow has to be Ta-Tan! with Anita!
Demis Briñez for hair at Cesar Lobo Salon, GlamSquad, dreamy facials at Caudalie Spa at Brickell City Centre and lashes extensions with Gloria Santillan from Roomlash 305 always saves you.
9. Do you give yourself facials / body treatments at home? If so, how?
I've been trying these natural recipes at home and they really work! Cacao and sugar for body exfoliation and greek yogurt, honey and strawberry for a DIY face mask.
10. Are you a bath or shower person?
Shower.