Iman Hasan is on the Miami new burgeoning fashion scene hosting and attending events throughout the city. This former publicist knows about style. Her elegant and feminine looks are perfectly documented on her Instagram.
We caught up with her backstage as she was getting ready to host the MIAMI magazine Resort Fashion & Trend Show at Bloomingdales Aventura to preview the spring / summer styles.
The event was co-hosted by Jennifer Valoppi, Multi-Emmy Award Winning Journalist and Founder & President of Women of Tomorrow Mentor & Scholarship Program. Models graced the runways while Iman and Jennifer described the looks that were both fun, flirty and fashion-forward.
Iman is the ultimate multi-tasker, and Miami.com even surmised that "the Energizer Bunny may have a tenacious time keeping up with her."  So it came as no surprise that she agreed to be interviewed while her makeup artist , Danny Miami Power, was still applying his finishing touches before she went on to host the event.
Watch our exclusive video interview below and read all about Iman's favorite skin therapist at local hot spot Gee Beauty as well as what beauty products she's obsessed with now. Keep scrolling to find out…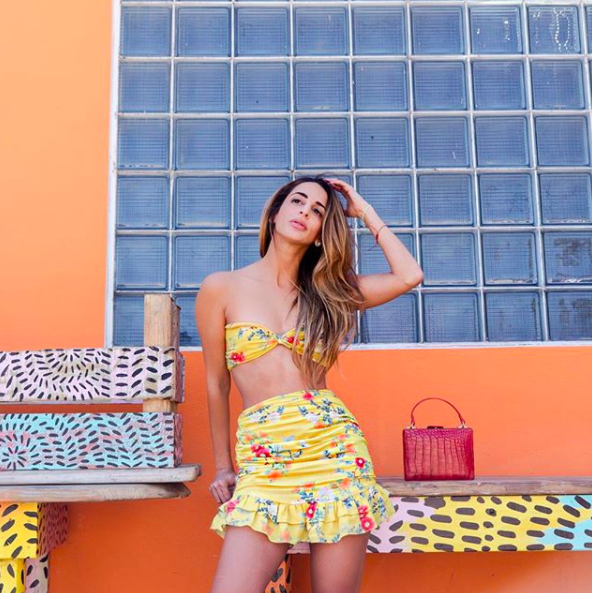 1. Growing up, what were some of your first beauty memories? 
I started going with my mom everywhere when I was 10 / 11 years old. I started getting blow drys when I was about 11 years old, and going for manicures when I was about 13. Also, getting my hair done at a young age was a great memory.
2. Who taught you about beauty or was it something you discovered on your own?
My mother. My mother always said a women should always be groomed and put together. I'm big into skincare and what products I use because of my mother.
I think a women's beauty is ascetically the first thing she introduces herself with. I think if you have good skin you can get away with so much!
3. Who is your favorite celebrity that always slays her / his beauty look?
In the influencer world, Rocky Barnes always looks flawless and has incredible skin. Also, Gwyneth Paltrow. It's all about eating from the inside out. Having a balanced diet and working out. Those two people are definitely an inspiration.
4. What are your Beauty-rituals?
AM.
I'm really into facials. Kennia Saffer does my facials at Gee Beauty. I get a customized treatment depending on my skin and what it's like at the time.  At home, I'm using a new beauty brand called Geneva Natural Toner and Facewash and then I always use Dr. Sebagh Vitamin C. I top if off some SkinCeuticals.
PM.
At night I'm doing a lot more masks. I use
Dr. Sebagh 
and a new brand called
No B.S.
They are a really cool product line and I've seen great results.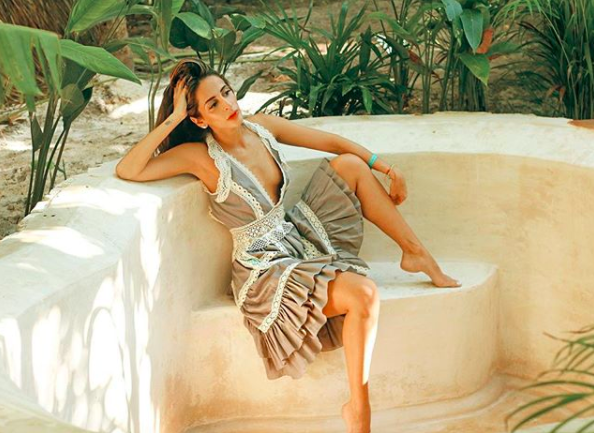 5. When traveling, what's a must-have product in your carry-on?
Kypris Beauty from Greece. They have an incredible Vitamin C serum that I use morning and night at the moment. I also use an SPF from Skinceuticals that goes everywhere with me.
6. What does self-care look like for you?
Anything that makes you feel good about yourself. Going to get a massage, getting a haircut or just sleeping in with a face mask on – anything that's time for yourself.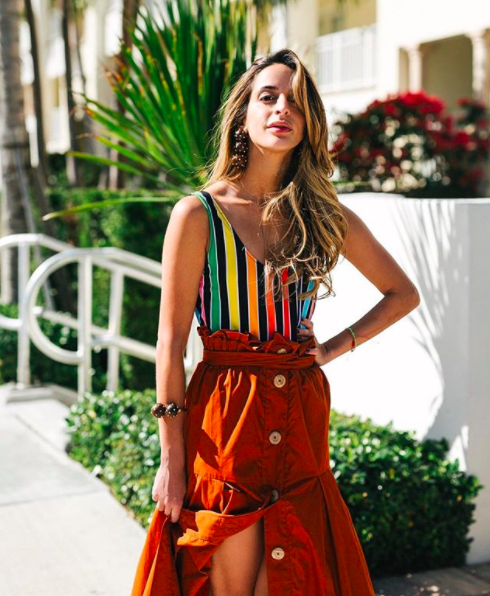 7. How do you pamper yourself?
Facials at Gee Beauty. That is one of my biggest indulgences and guilty pleasures. I go at least every 10 days to see Kennia, she is amazing! She has customized facials according to what your skin needs at the time. They could be 30 minute mini facials or an hour and half and she customizes them.
She uses  lot of  Tata Harper Skincare or Dr. Sebagh products and also does Microblading on the skin as well to even it out.  Another thing that I swear by is Dr. Barbara Sturm Skin Vitamins.
8. What's your favorite go-to LOCAL spots to get a treatment? AND what treatment/s do you get?
Massages. Sometimes I get a massage to the house or I go to Massage Envy down the road in Brickell. I'll go there and get a 90 minute with them.
I also go to this incredible women in Midtown. Her name is Camila Perez and does everything from Lymphatic Drainage, to cellulite to contouring, and even Detox Massages.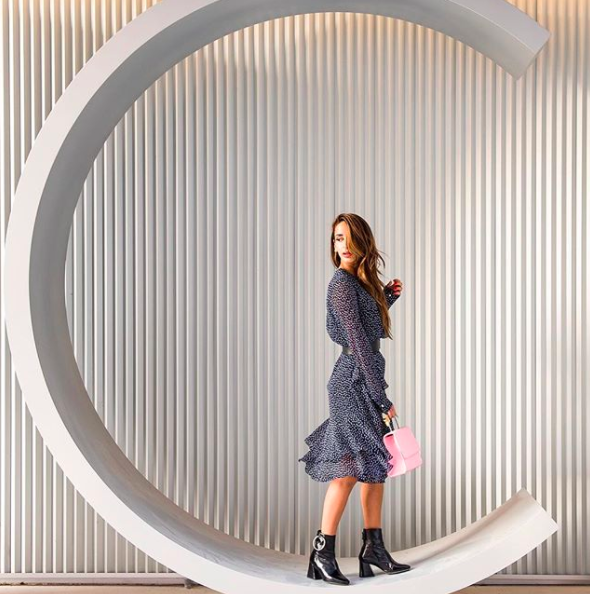 9. Do you give yourself facials or body treatments at home? 
Not facials because I don't want to pick at my skin, but I do a lot of masks. Body treatments, yes. I  try and do a lot of baths with Epson Salts, because sometimes my muscles get really worn out and tired.
10. Are you a bath or shower person?
Bath person.
[post_facebook]