Daniela Ramirez, who goes by Nany, is a Miami-based fashion and lifestyle blogger with cred; she is both a certified makeup artist and earned a degree in Fashion Merchandising and Business.
I met the mom-to-be at a
Clinique
x
Create & Cultivate
event hosted at Aventura Mall where she was on a panel talking about all things beauty. "Beauty should be an expression of who you are," she remarked and we couldn't agree more.
She is expecting a baby boy in May and is positively radiant. So of course we couldn't wait to ask this Venezuelan-born beauty what her secrets are.
Read the full interview below and be sure to follow her effortless chic style on
Instagram
and on her personal blog
Nany's Klozet.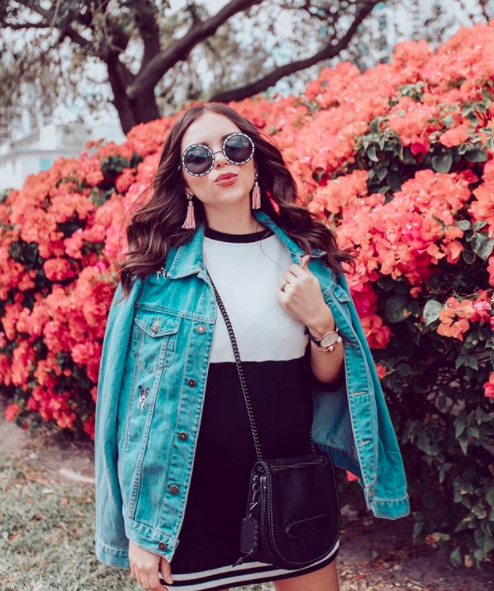 1. Growing up, what were some of your first beauty memories? 
My grandmother wasn't the biggest beauty junkie. I don't blame her – imagine being a single mother with nine kids in Venezuela. But she did have a few beauty rules.
Sadly, my abuelita Luisa passed away when I was 11. But there are a few things I will never forget about her, like how she had the softest hands, with a pretty light mani. Or how she would always put on lipstick before heading out- light pink for every day, bright red for special occasions.
She would even say that she would prefer to go out naked than without her lip color.
2. Who taught you about beauty or was it something you discovered on your own?
I think my mom taught me the basics; but it was always something I was interested in. When I was little, I did ballet. I had this makeup case with theatrical makeup that we would apply before going on-stage.
I was always reading beauty magazines in high school. Then in college, I did a professional make-up workshop.
3. Who is your favorite celebrity that always slays her beauty look?
I have a few. Jennifer Lopez always kills it with the glowing look. I love Jessica Alba's natural looks too.
4. What are your Beauty-rituals?
I always, always, always take my makeup off and apply a night moisturizer. I try to wash my hair only once per week to keep it healthy and it works for me.
AM.
I wake up, brush my teeth, and wash my face and apply moisturizer + some form of SPF. If I have any meeting, I'll put a bit of concealer, mascara, and do my brows.
PM.
Again, take my makeup off, cleanse + moisturize.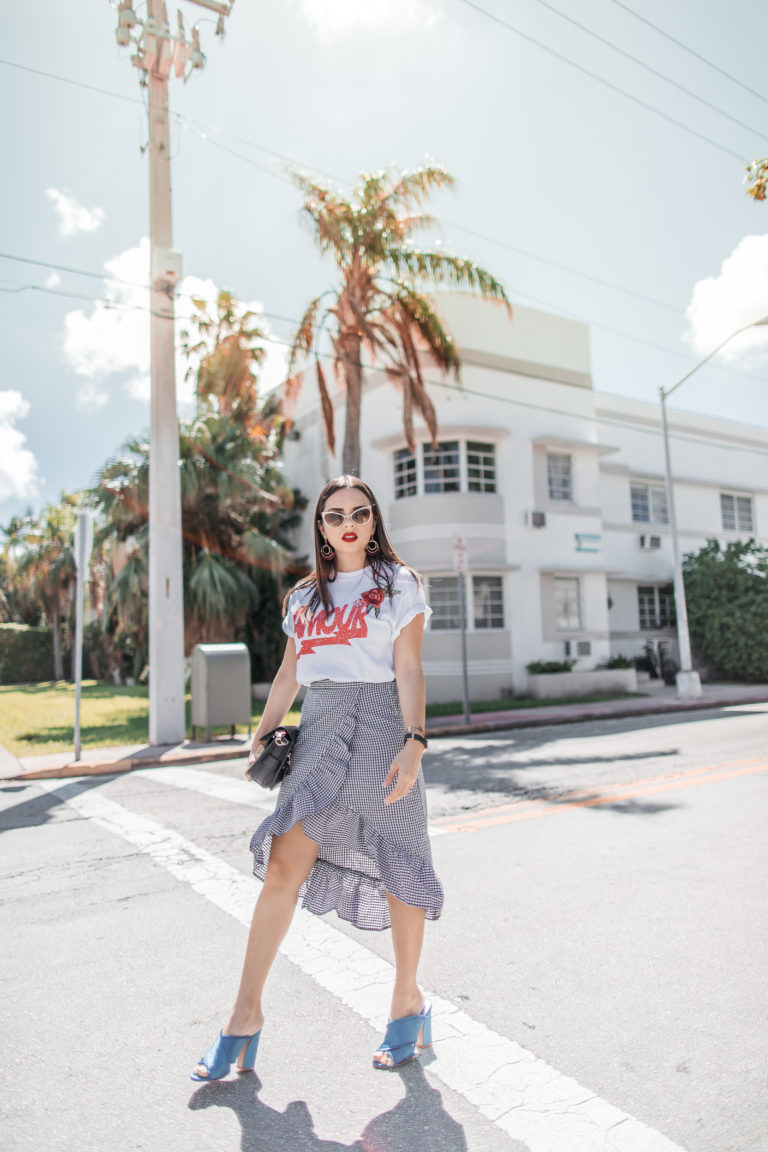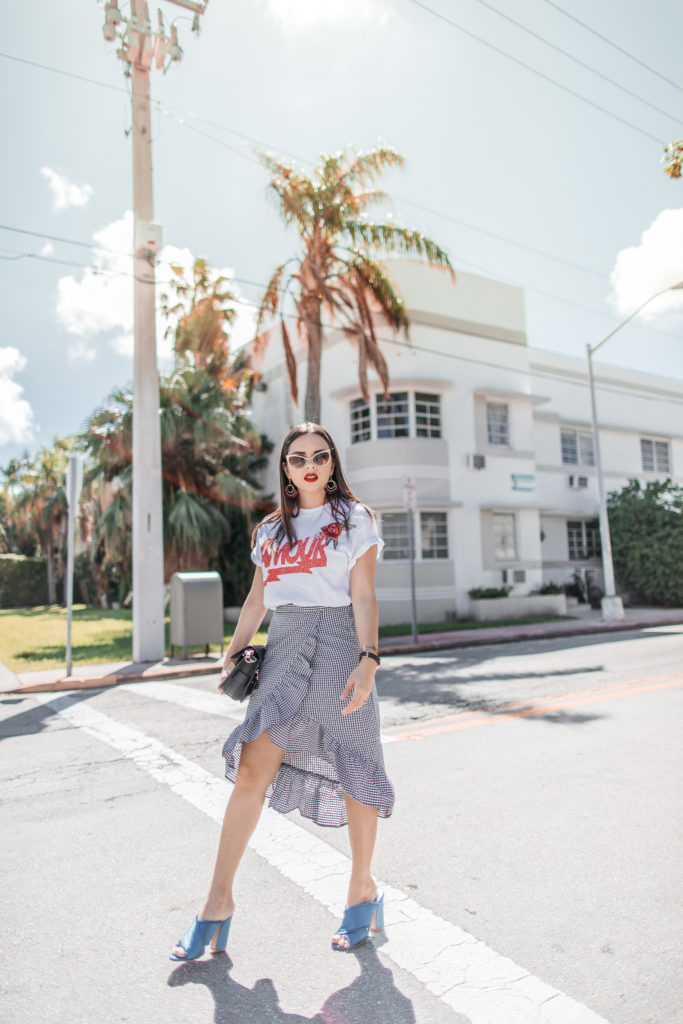 5. When traveling, what's a must-have product in your carry-on?
Moisturizer, I live for moisturizer.
6. What does self-care look like for you?
It's an overall feeling; eating right, working out, and treating myself.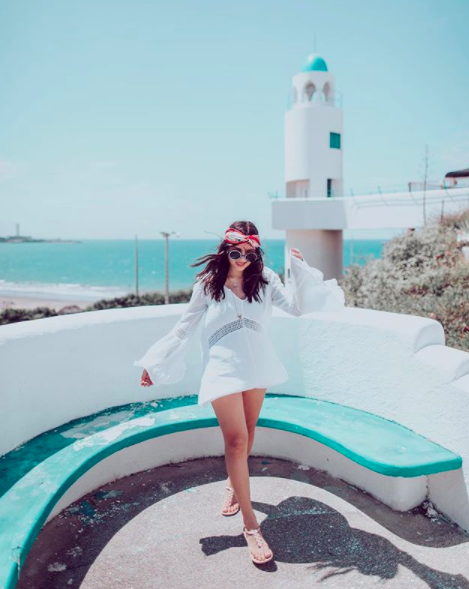 7. How do you pamper yourself?
With a mani and pedi.
8. What's your favorite go-to LOCAL spots to get a treatment? AND what treatment/s do you get?
European Wax Center for brow maintenance and waxing. I've been going to Ulta for little treatments, like facials – super convenient and affordable.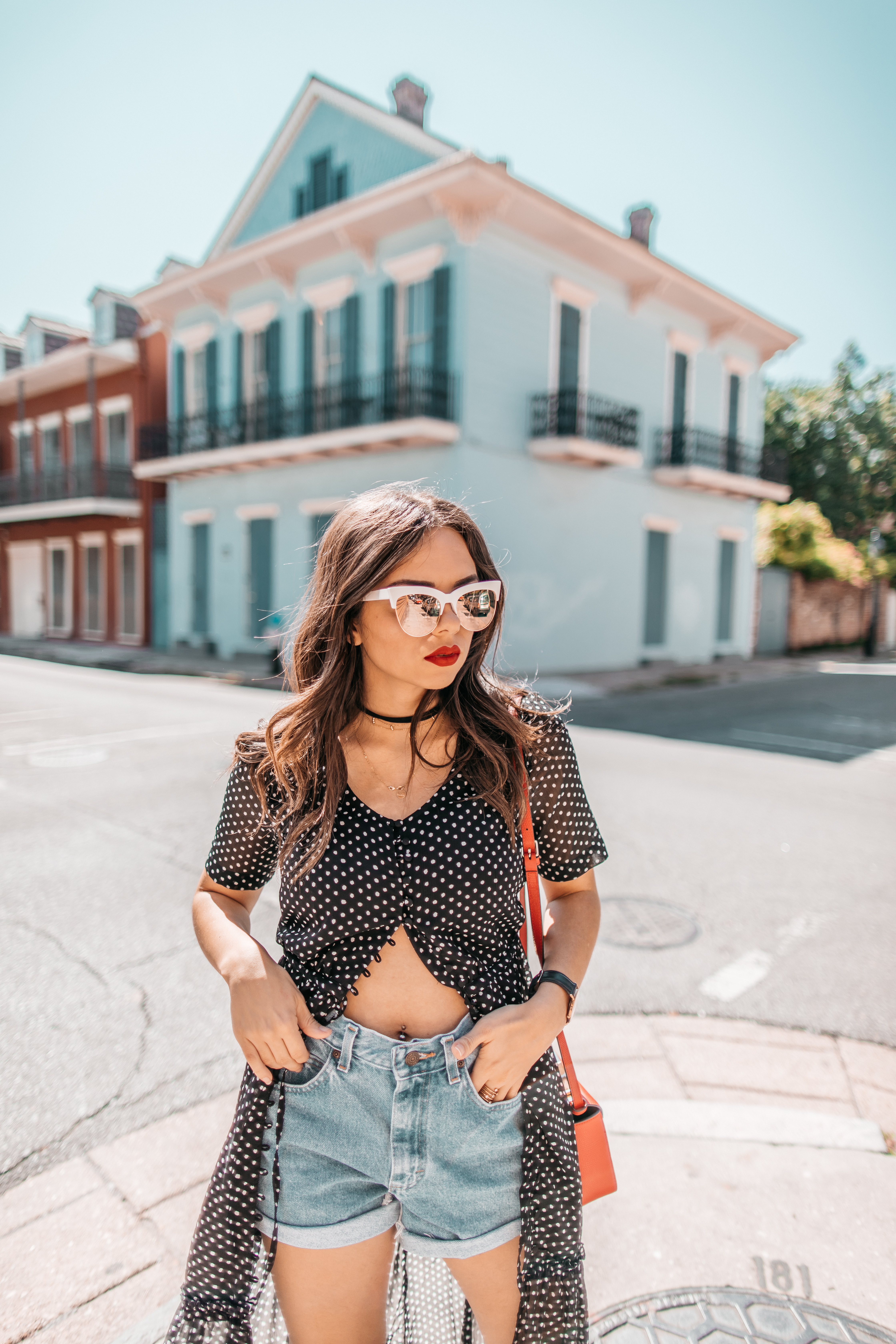 9. Do you give yourself facials / body treatments at home? 
Yes, I love masks. I try and do them every Sunday.
10 Are you a bath or shower person?
I love baths but in general, I'm more of a shower person.