There are a lot of beauty blogs out there.  There are also a lot of "self-proclaimed" experts writing opinions rather than fact.
Cori Zeichner is married to frequently quoted and featured NYC Dermatologist Joshua Zeichner MD and as a result has tried almost everything out there to keep her skin looking youthful; from in-office procedures to at-home beauty products.
She started her own blog this year, appropriately called The Dermwife, to offer insight into the products and treatments she has tried and loves and how they work. 
We love couples that mask together. Honestly it may have to be one of the holy grails to ever-lasting love!! 
Read the full interview below and learn everything the doctor's wife uses daily.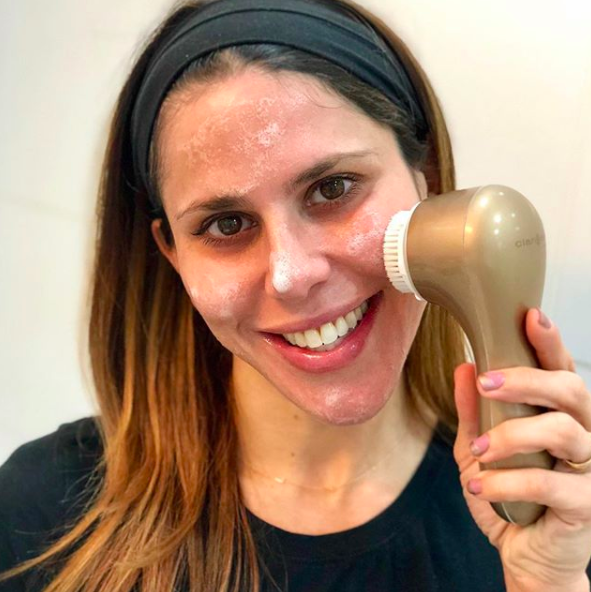 1. Growing up, what were some of your first beauty memories?

I remember walking through the drugstore with my mom looking at rows and rows of pretty packages. Just like many little girls probably are, the more pink and the more sparkly the package, the more I liked it.
It probably wasn't until college that I actually really started buying any skincare or beauty products. Looking back now, I realize that I had absolutely no idea what I was buying back then.

2. Who taught you about beauty or was it something you discovered on your own?
I think I learned about beauty from reading magazines and seeing what the models and celebrities look like. Now all of that has changed with social media.
I think young girls are learning about beauty from what they're seeing on the Internet, be it videos on YouTube or things they see on Instagram.
3. Who is your favorite celebrity that always slays her beauty look? 
I think that
Jennifer Lopez
is my biggest celebrity crush. Her skin, her make up, and even her hair are always perfect. She looks amazing for her age and in my opinion looks even better now than she did 10 years ago.
She has the best hair in Hollywood.
4. What are your Beauty-rituals?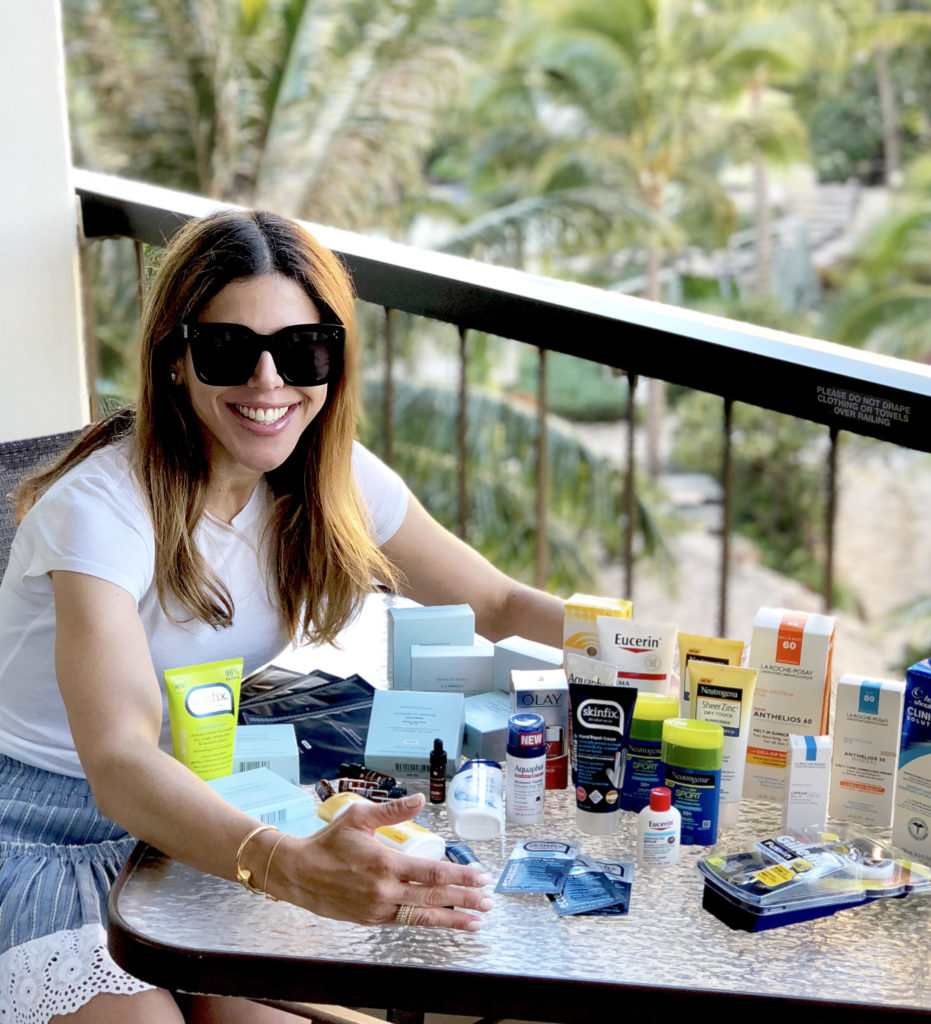 5. When traveling, what's a must-have product in your carry-on? 
The air on airplanes is always dry which inevitably causes skin problems. I always bring with me a facial moisturizer, Sisley Paris Confort Extreme Nutritive Lip Balm, and sunscreen. Being closer to the sun, you actually are at a higher risk for sunburn.
I also always bring with me sanitizing wipes to wipe down the armrests and the tray tables. Airplanes are crawling with germs.
6. What does self-care look like for you?
Self-care for me means going for a run in the park , going for a massage or even putting on a SKII Facial Treatment Mask once the kids go to bed. Allowing myself some time to unwind and take a break from the every day stresses of life.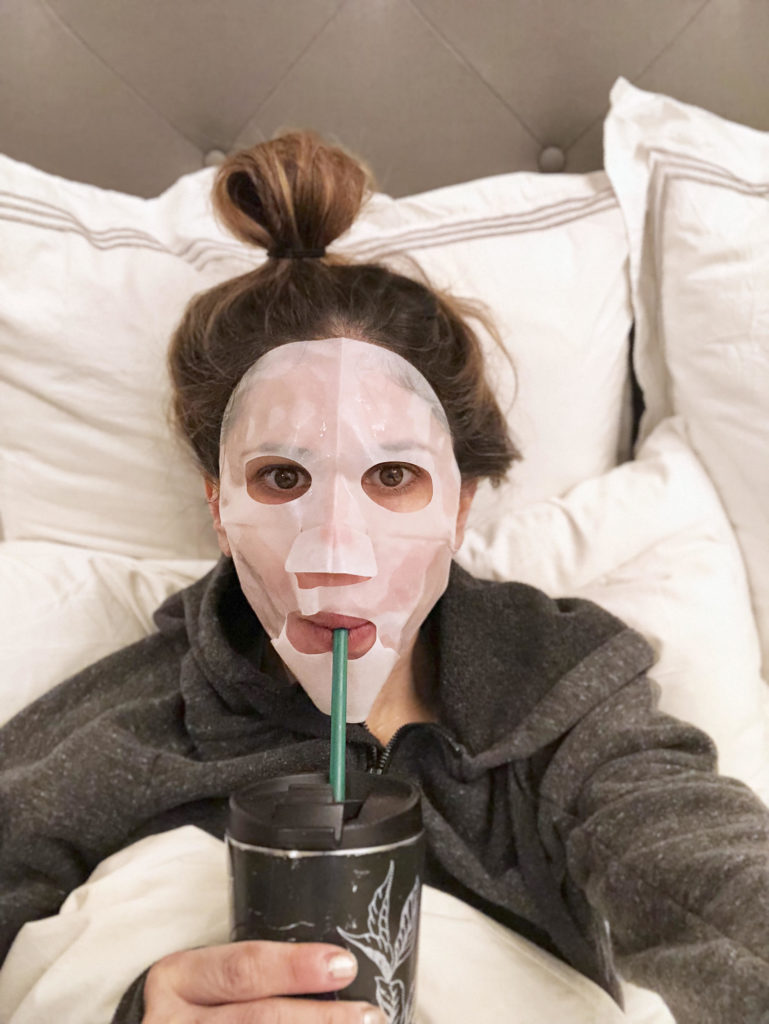 7. How do you pamper yourself? 
My hair is a big deal to me. When it looks good, I definitely feel better about myself. More confident. Getting a blowout at Drybar is the best way I find I can pamper myself. I love the scalp massage they give me when they are shampooing.
That half hour it takes allows me to just relax and look at my phone while someone else straightens my hair. If only the blowouts lasted longer! At home I like using Kerastase Reflection products for my hair.
8.What's your favorite go-to LOCAL spots to get a treatment? AND what treatments do you get?

My favorite local go-to spot for pampering is honestly my husbands office. Dr. Joshua Zeichner, he is a Dermatologist at Mount Sinai Hospital in New York City. I like to sneak over for some light lasers or injectables every once in a while.
I'm totally spoiled. I've got a good deal being married to a dermatologist!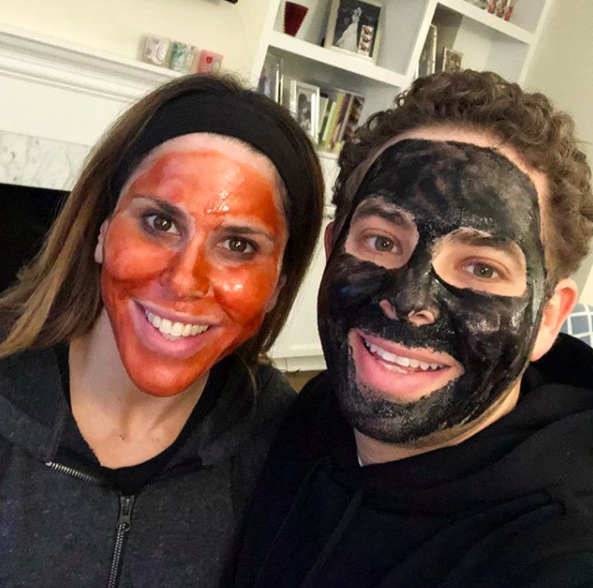 9. Do you give yourself facials at home? 
I am always trying out new scrubs and masks at home. Whether it's calming, soothing, plumping, brightening, or anti-aging- I think I have tried it all. I probably do some sort of at-home facial mask at least once a week.
10. Are you a bath or shower person? 
I always wanted to be a bath person but for some reason never became one !  I really envy those people who can just relax in the bath. I just can't seem to do it. I am a shower person, in and out. I just don't have time for anything long.
 I once tried to take a relaxing bath. I even lit a candle and put on some calm music but I only lasted 5 minutes!