Mei Jorge, a cuban fashionista based in Miami with a passion for style, rated the "Best Lifestyle Blogger of 2017" by South Florida Bloggers, is killing it with her award winning blog BlameitonMei where she talks about all things fashion, beauty, lifestyle, and of course..being a mama!
Whether it's traveling the world, spending time with her hubby and son (she's expecting #2 in December!) and managing her beautiful blog; Mei can do it all and we sat down to find out her beauty secrets.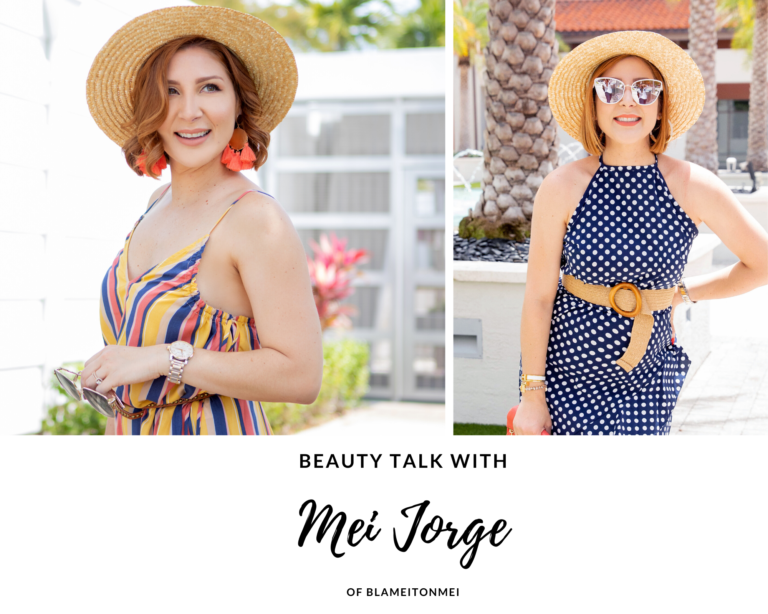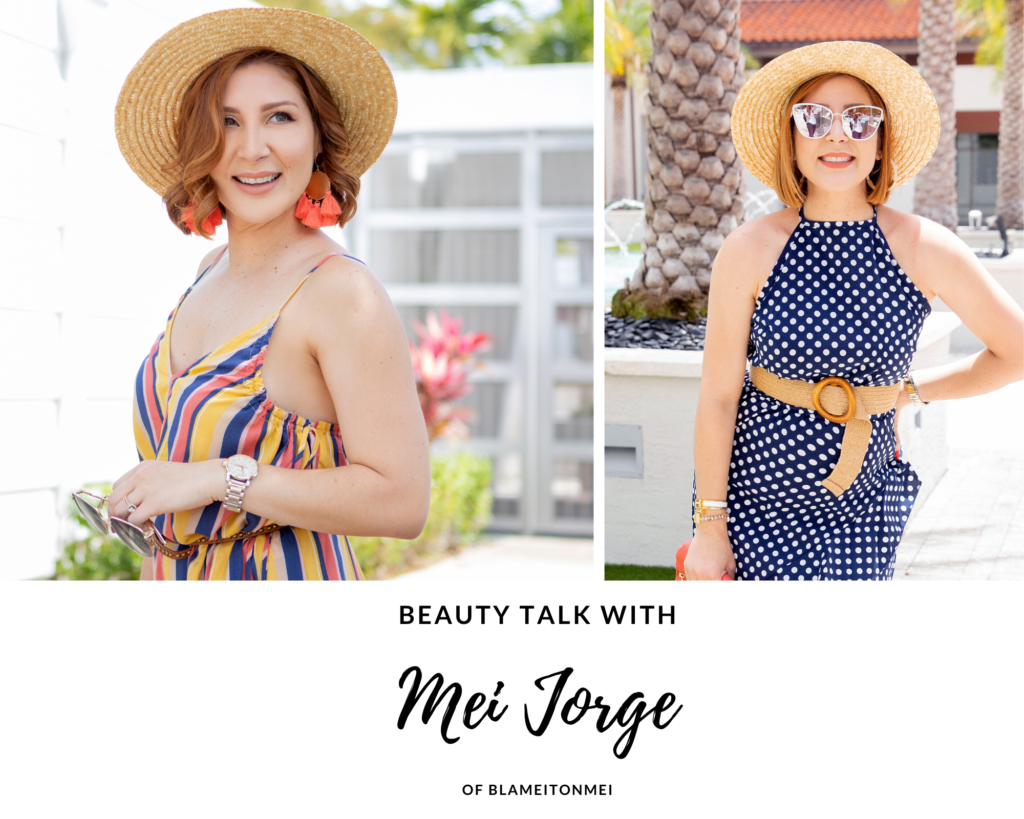 Growing up, what were some of your first beauty memories? (a favorite scent memory or watching your mother, aunt, friend etc. apply makeup or skin care)?
As a small child I remember seeing my mom applying mascara. I was so mesmerized as to how each stroke coated her long pretty lashes and accentuated her big green eyes. Besides mascara, she didn't wear much makeup, probably because during those times in Cuba many things were scarce. Despite this, mascara was something she would NEVER leave the house without.
Who taught you about beauty or was it something you discovered on your own?
I stumbled upon beauty on my own. Since a little girl I always enjoyed dressing up and looking "made up", which makes me think that my now-love for skincare stemmed from that childhood personality of looking my best. And also, as the years have passed, I have noticed how my skin has changed due to age and external factors, like the sun. This has grown my appeal for skincare, seeing how well my skin has reacted to new products and treatments.
Who is your favorite celebrity that you look up to when it comes to skincare + beauty goals?
I can't really say that I have ONE favorite celebrity, but some of my favorite ladies are Jennifer Lopez, Kim Kardashian and Desi Perkins.
What are your Beauty-rituals?
I've made some tweaks to my overall skincare routine after learning I was pregnant. These are the products I am currently using.
AM. What is your Morning Skincare routine?
Step 1 – Cleanser: Colleen Rothschild Radiant Cleansing Balm
Step 2 – Eye Cream: Biossance Squalane + Peptide Eye Gel
Step 3 – Moisturizer: Biossance Squalane + Omega Repair Cream
PM. What is your Nightly Skincare routine?
Step 1 – Cleanser: Colleen Rothschild Radiant Cleansing Balm
Step 2 – Eye Cream: Biossance Squalane + Peptide Eye Gel
Step 3 – Serum: Biossance Squalane + Phyto-Retinol Serum
Step 4 – Moisturizer: Biossance Squalane + Omega Repair Cream
Step 5 – Oil: Biossance Squalane + Vitamin C Rose Oil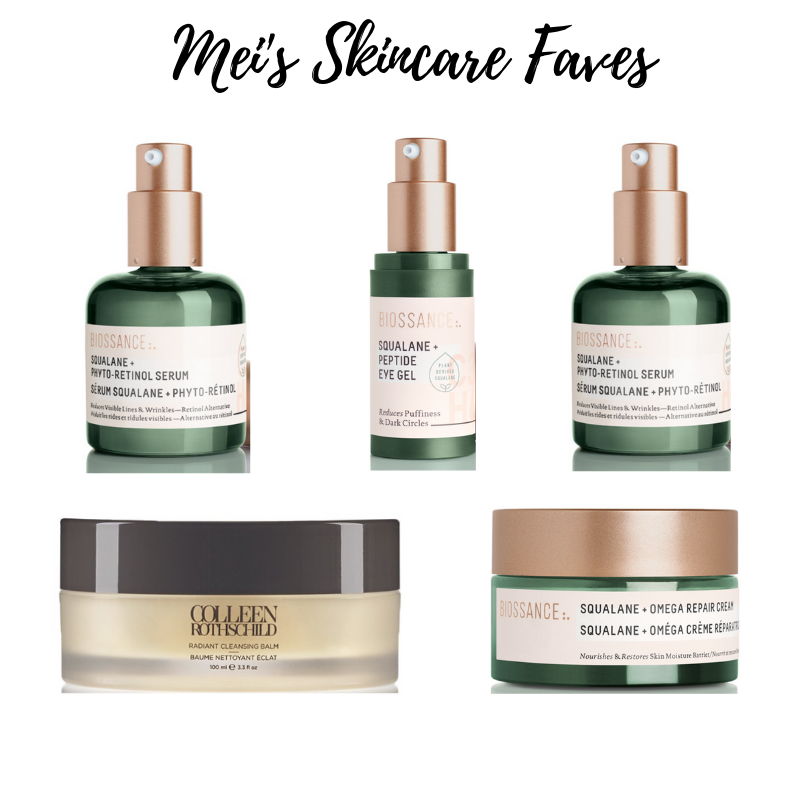 When traveling, what's a must-have product in your carry-on?
It's important to continue and even "up" your skincare game while traveling. A different environment can affect your skin, therefore packing the usual plus the big guns is imperative. When I travel I take my normal skincare routine along and the addition of Simple Cleansing Wipes, moisturizing mask like this one by Tatcha and a facial mist like Caudalie Beauty Elixir to give me that instant boost of hydration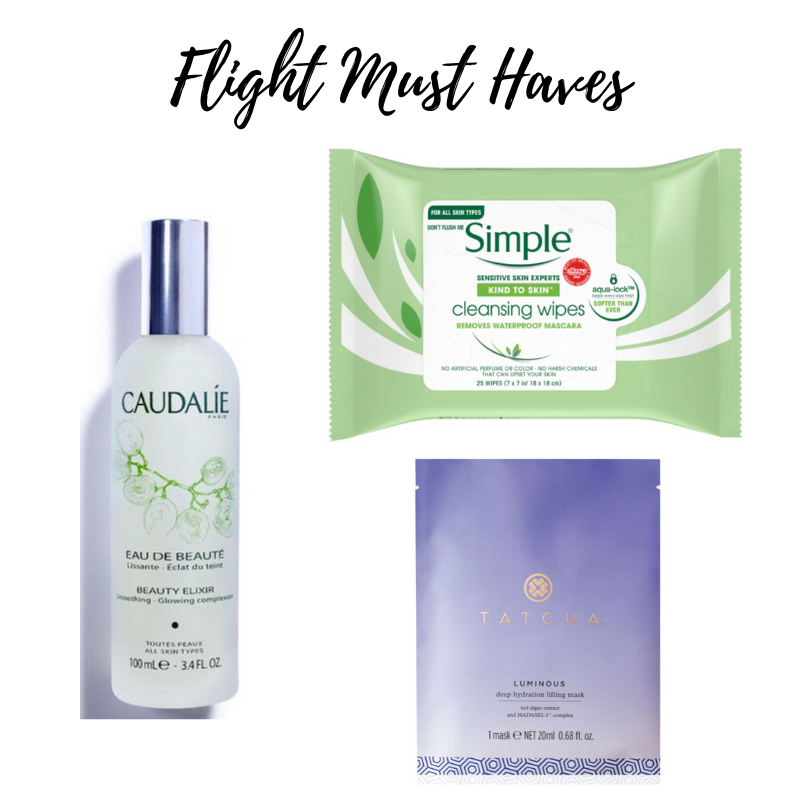 Best products under $40?
Makeup:
Setting powder: Maybelline FIT ME Loose Finishing Powder
Lipstick: Pixi MatteLast Liquid Lip
Skincare:
Toner: Pixi Beauty (any of them)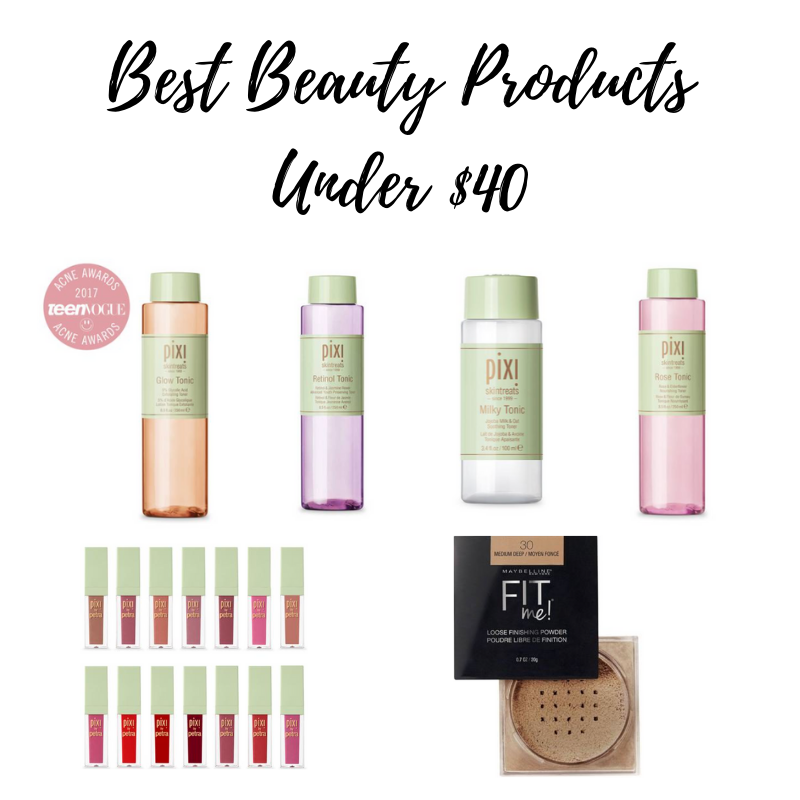 How do you pamper yourself?
I am a mani and pedi kinda gal. And if I am feeling extra I treat myself to a facial treatment like a HydraFacial. Unfortunately because I am pregnant, I haven't been able to continue them, but when I am ready to continue where I leftof, I am heading to Bay Pointe Dermatology, Jenny is the best!
What's your favorite go-to LOCAL spots to get a treatment? AND what treatment/s do you get? 
I have two local spots: Skin Laundry in Dadeland Mall for laser facial treatments and Bay Pointe Dermatology for HydraFacials.
Favorite/least favorite beauty trends at the moment?
My favorite beauty trend is everything that has to do with clean beauty. Now a days, we are discovering natural occurring ingredients in our flora and fauna that are just as good –and even better—than the chemical compounds we have used for years.
What is your favorite natural ingredient in skincare?
I discovered squalane after introducing Biossance to my skincare routine. This natural ingredient is a multitasking moisturizer which also plumps and minimizes the signs of redness and irritation. Because squalene mimics your skin's own moisture, it makes it the best hydrator for your skin.