Journey of a Braid's, Danie Gomez-Ortigoza shares her personal beauty journey with us in an exclusive interview.
Danie is a journalist, feminist, and has become a fashion symbol. Her trademark braided hair is not only a beauty statement but her personal feminist manifesto. Her passion for writing blossomed during her years as a correspondent for Glamour Mexico and Latin America.  She is a mother of two and is currently based in Miami, Florida.
Here we asked her about her beauty influences and rituals. Read the full interview below…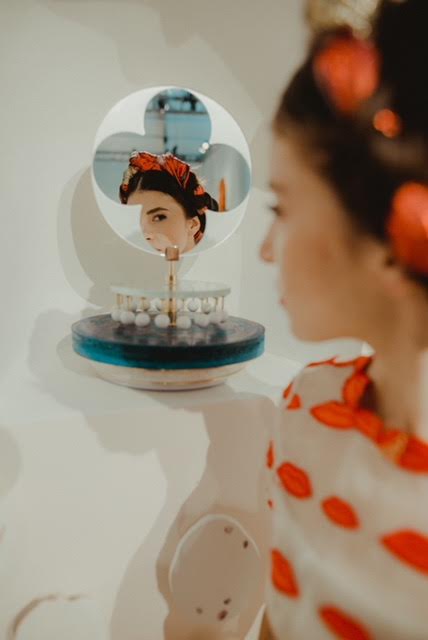 1. Growing up, what were some of your first beauty memories?
I have lots of memories of my grandmother waking up very early in the morning, turning on the radio after her shower and going through an elaborate skin routine, and doing her makeup. She taught me to never leave the house without taking care of my skin first.
2. Who taught you about beauty or was it something you discovered on your own?
I don't think anyone can teach you beauty because beauty is a personal perception molded by your culture and your personality, and the things you focus your attention on. I love beauty, and I find it through geometry, nature and balance.
3. Who is your favorite celebrity beauty look?
It would probably be Cate Blanchett, and her effortless elegance.
4. What are your beauty rituals?
I am into natural beauty, and beauty treatments. I clean my face every morning and every night with a La Roche Posay soap, and the Foreo Luna skin cleansing system followed by Clarins toning lotion. When it comes to creams, I use La Mer for both eyes and face —morning and night —and the Kiehl's personalized serum, only at night. I never leave my house without sunscreen.
Also, at least twice a week, I use aloe vera flesh, straight from the plant, to help my skin recover from stress, imperfections and pollution. When I feel my skin is too oily, I use clay masks to bring its pH balance back.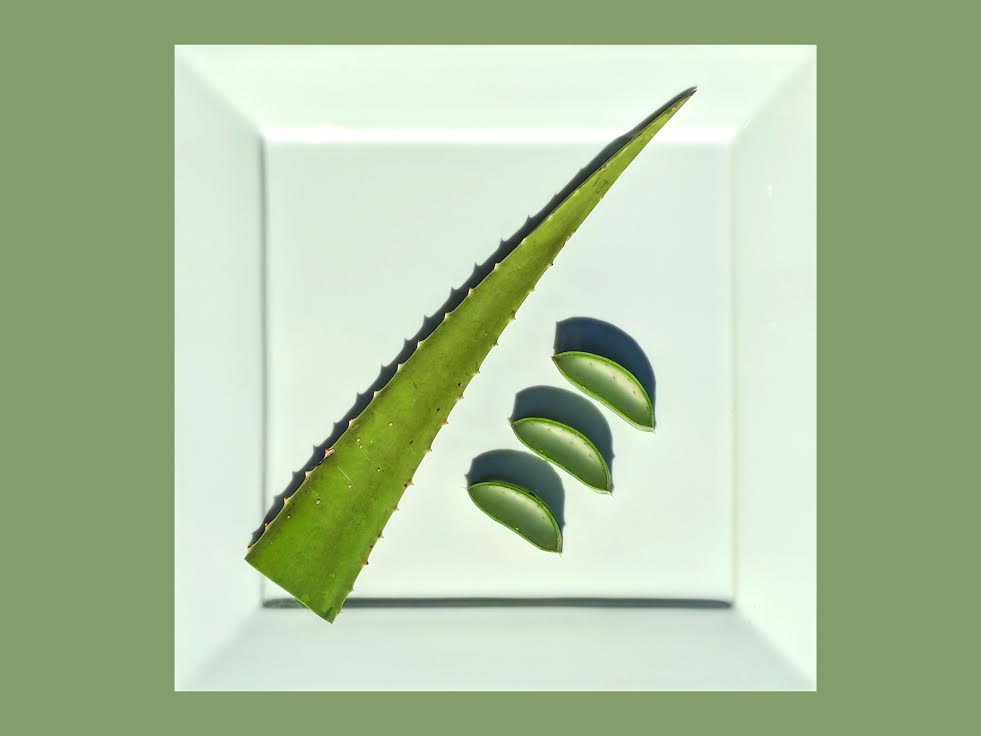 5. When traveling, what's a must-have product in your carry-on?
Everything! I take samples of all my products with me, except for the aloe vera leaf, obviously.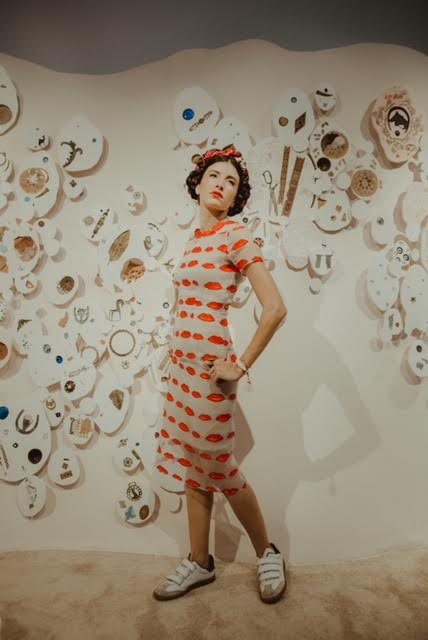 6.What does self-care look like for you?
Well-manicured hands, and a smile on my face.
7. How do you pamper yourself?
I need a lot of time on my own: that's my happy place. I also pamper myself by doing yoga, reading and meditating. Every Saturday I skate around my neighborhood for about an hour and enjoy my favorite podcasts while I do so.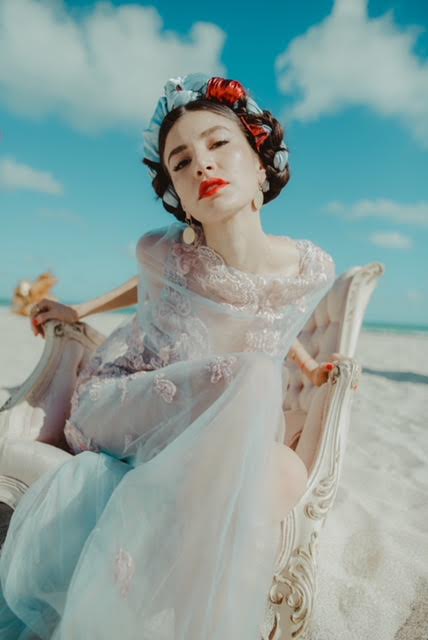 8.What's your favorite go-to LOCAL spots to get a treatment? 
I rarely have time! I have two children, and no family in this city. When I go visit my family in Cancun I do lots of massages, but haven't found a good masseuse, or enough time, in Miami.
9. Are you a bath or shower person?
Shower! We need to be conscious of our water usage.