Most coffee connoisseurs know all the negative side effects of caffeine, but most will be surprised to learn that there are many beauty benefits that your favorite cup of joe contains when both consumed and used topically.
I will admit I was a skeptic when it came to believing that the caffeine in coffee could actually help in the realm of beauty, but now I'm here to tell you that it can actually be your skin's new best friend.
Here are the top three reasons why coffee should be part of your daily skincare routine:
1. It's rich in antioxidants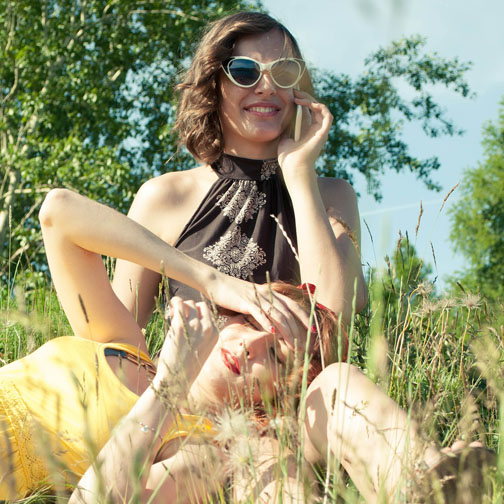 Coffee is actually considered the number one source of antioxidants, and is it ever loaded with it. A surprising study found that we get more of our antioxidants from coffee alone than anywhere else in our diet.
In short, "antioxidants are chemicals (both naturally occurring and man-made) that can prevent or slow cell damage." This is particularly beneficial to your skin when it comes to either protecting your skin from sun damage, or when it comes to supporting cell growth to keep your skin from aging as fast.
Therefore, from coffee's antioxidant health benefits, to its anti-aging properties… I'd say this is a double win for your skin!
2. It reduces eye puffiness and swelling
While most people know that coffee is a good addition to an anti-inflammatory diet, some might be surprised that when used topically caffeine can also help target puffiness and swelling around the eyes faster than consuming coffee everyday.
According to one study, "When used as an ingredient in eye cream, caffeine removes excess moisture, can help tighten skin and reduce the swelling that causes the symptoms of puffy eyes."
This alone has me thinking that caffeine might just be our new secret beauty weapon.
3. It helps fight cellulite
When used topically, caffeine's diuretic properties can dehydrate fatty cells, as well as tackle the appearance of cellulite around our body.
From countless DIY coffee scrubs videos online and a number of standard creams in stores, there are many ways to say goodbye to cellulite and hello to silky smooth skin.
If you're looking for some inspiration on how to make your own coffee scrub, I suggest this video by YouTuber, LoveHealthOk.
If you love this article, then please SHARE this with all of your coffee loving friends!