I've always admired nail art from afar, but have never thought twice about trying to recreate myself as it always seemed to require a pro to do.
Whether it's not having the right tools, information or experience to get these specific looks, most of the tutorials you find online almost seem impossible to make happen…except for now.
YouTuber, cutepolish shows you how to pull off easy striped nails without the help of a pro to do it, and you won't believe the results!
Right away you might be surprised to learn that the only tool you will need to get this design besides your nail polish is dental floss, more specifically a dental flosser! The shape of this tool will help allow you to get the precise stripes you want without any hassle at all.
Here is how you can go about getting this awesome look:
1. First, start off with a light colored base nail polish.
2. Second, you will pick a darker color to paint onto your dental flosser, and use a "rolling motion" across your nail to get your first set of stripes.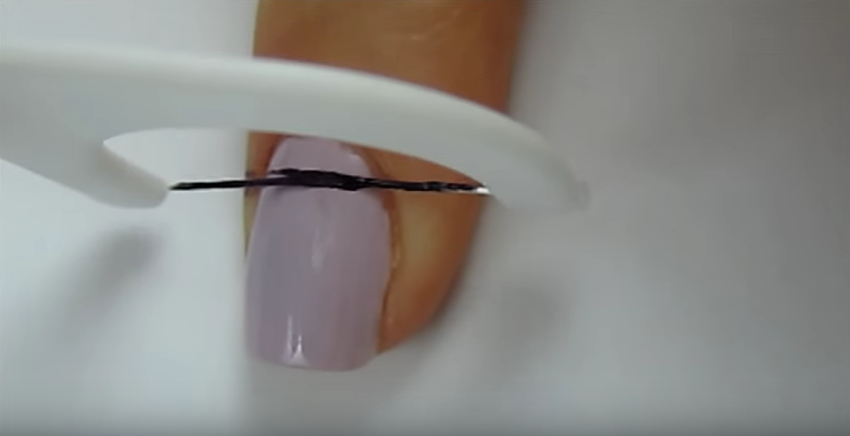 3. Third, add a bright color to create more stripes on top of your darker ones, and continue with this process across your entire nail. After that you can go back in with a few more dark stripes to even this look out.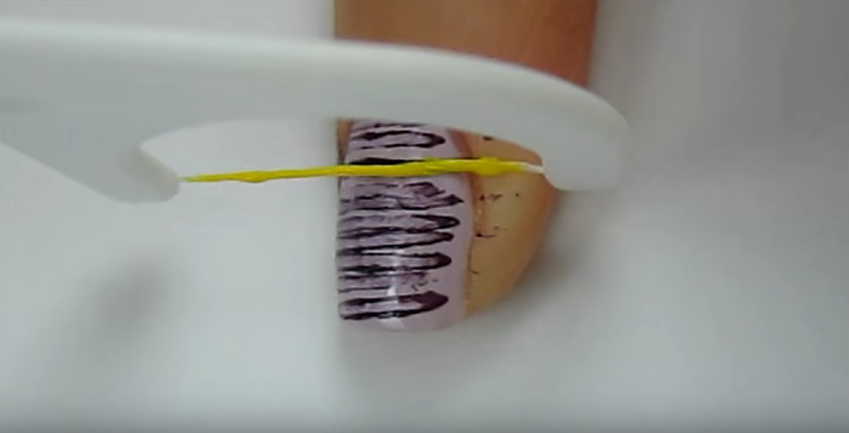 4. Fourth, you will paint on a few stripes from your light base color to bring this look full circle!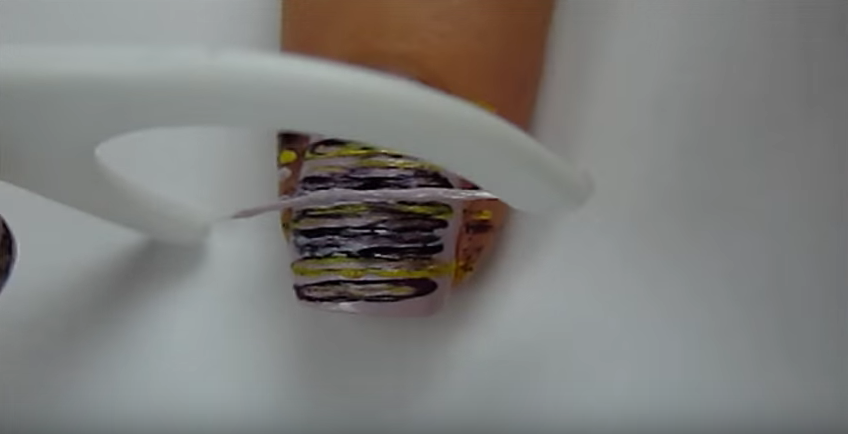 5. Next, you will clean up the skin around your nails using a q-tip.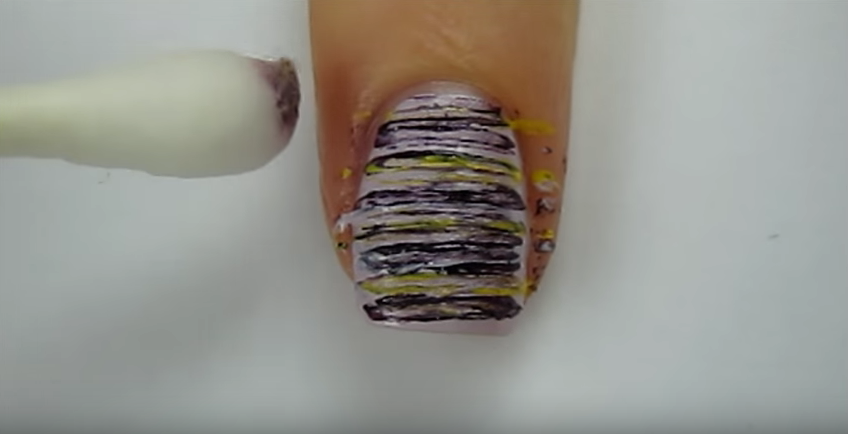 6. Finally, you can finish off with a fast drying topcoat, and admire your beautiful design!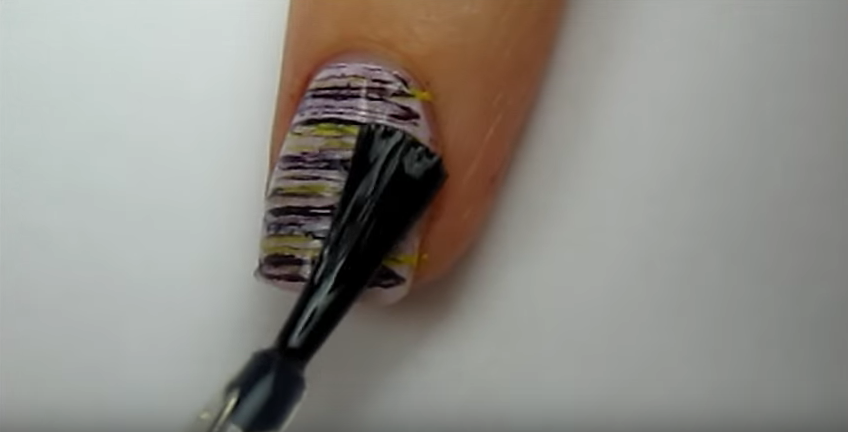 With the exception of getting the skin around your nails a little messy to begin with, you can experiment using a wide mixture of light, dark and bright colors to make this design come to life, and look absolutely amazing! Whether you want stripes in only one color or multiple different shades, you definitely can't go wrong with testing out this fun new style.
Who knew that dental floss could be put to use like this? It's genius!
After watching how easy this tutorial actually is, I know what nail trick I am going to try out next for sure!
If you love this perfect striped nail look too, then please SHARE this with all of your friends on Facebook!
[post_facebook]