As festival season approaches, the creative ideas for makeup begin to pop up. And why not? Makeup is a brilliant way for people to express themselves, and nowhere are they more free to do that than at music festivals.
As someone who regularly attends music festivals both here at home and abroad, I know that changing up my makeup look for different festivals allows me to have a fun, new way to experience it each and every time.
We are always looking for unique and interesting ways to style our makeup for festivals. We just got so inspired by the creative looks we've found that we felt like sharing our favorites with you!
And with festival season gearing up right here in my hometown, I'll be sure to keep these makeup looks in mind!
Here's our list of top festival makeup trends for this season:
1. Bindis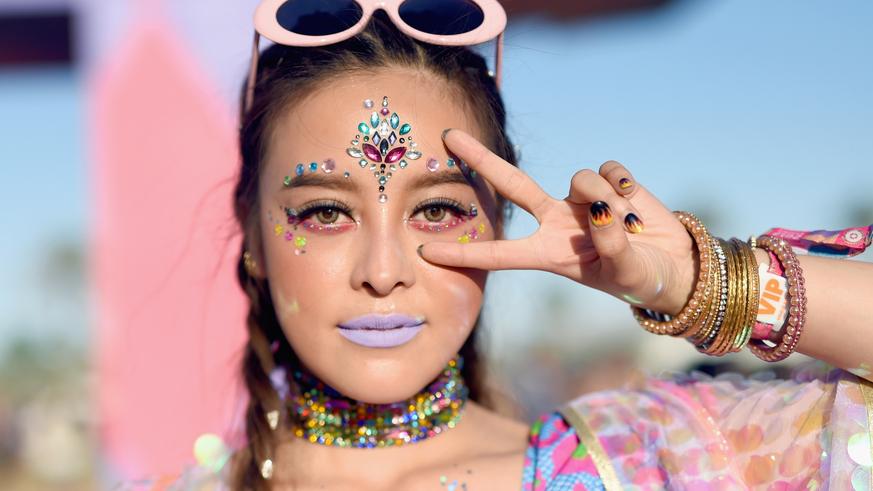 Bindis are always welcome at music festivals. However, we believe that this year's trends of making the bindi the focus of the makeup look is one of the best ideas. Couple the look with a flawless face and groomed eyebrows for an elegant and bohemian festival look.
2. Glitter

Music festivals in Europe are known for more classic makeup looks. But this year, we're betting that glitter makeup — especially gold glitter — makes a big statement. Concentrating glitter around the eyes gives any festival attendee the look of a war maiden just home from a battle.
3. Embellishments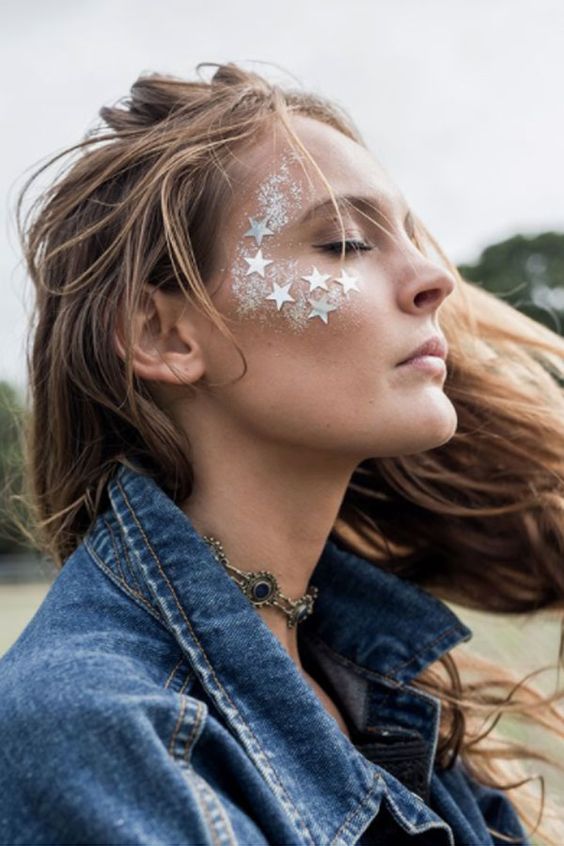 While many festival makeup looks focus on glitter or appliqués, our staff is loving this look for its combination of both. Smoking out the glitter eyeshadow and concentrating appliqués on the outside of the eyes gives off an effortless makeup look that takes seconds to complete.
4. Warpaint

In Latin American countries, less is definitely more when it comes to festival looks. We're big fans of the subtle warpaint in a complementary color to the skin tone, like in the above photograph. And keeping the rest of the face natural allows us to truly enjoy the small touches!
5. Flash Tattoos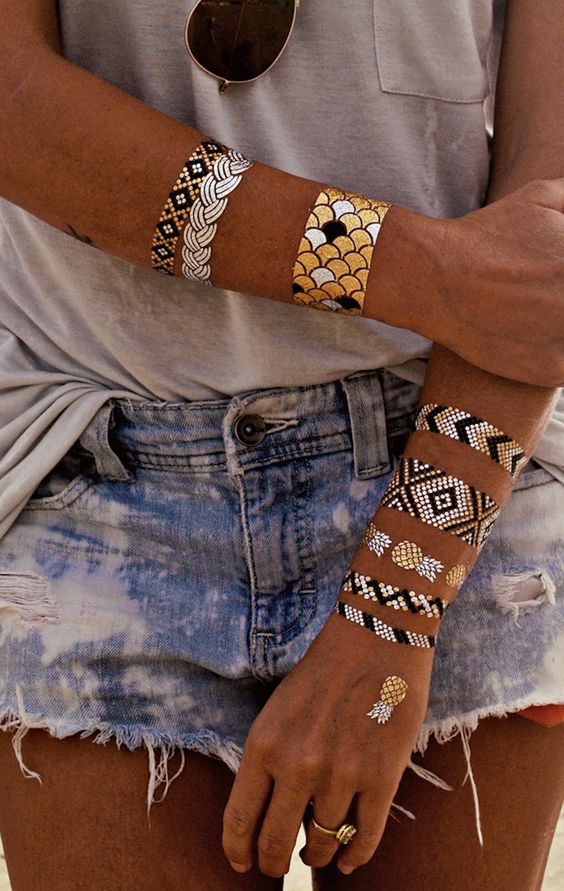 Flash tattoos are extremely popular, but some more adventurous festival-goers are adding them to their beauty look. We are loving the combination of gold and black hues in this look. We think this is the perfect way to style makeup for any outdoor festival!
The below festival look by Dani Mansutti is a popular makeup tutorial for new festival-goers. It is definitely the video that I use the most when I'm stuck for ideas. What I love most about this look is that you can pick and choose from the elements to suit your personal style.
If you're heading to any festivals this year, and you love the looks shown here, please SHARE this on Facebook and Twitter! Tag your friends to show them where you got your amazing makeup inspiration!
[post_facebook]