Blue is a fascinating color in makeup. It's versatile and everyone can find one hue that compliments their skin tone. But it hasn't exactly been a popular color for eye makeup until recently.
Both as a bold eye shadow or eyeliner, as an eyebrow accent, and even on the lashes, this look is becoming everyone on Instagram's favorite beauty trend.  Just check out some of our favorite Miami influencers like Emilie Sobel who reported to BeautySomething that "it's my new favorite trend!" and even Kim Kardashian is featuring this gorgeous trend on her new makeup collab, KKW Beauty X Mario.
Just in time for festival season, this makeup trend is going to be making a major splash this spring season.  Have fun finding new and exciting ways to use blue, both for date night and weekend outings with friends. Blue can be an eccentric color choice or a neutral — it just depends on you. Whether you like to keep your makeup simple or love to change it up, try incorporating a burst of blue in your next look!
When we saw all the innovative ways to use blue eye makeup, we just had to share them with you!
[Featured Photo credit: Instagram via @kkwbeauty]
Blue Smoky Eye
A very sea-worthy trend is a blue shimmery color lining the eyes. It's a great way to feature the eyes! To achieve this look, just line your eyes with your favorite blue hue and smoke it out with a puffy brush.
Blue Streak
We love ambitious looks, especially with a bold eye shadow. This cobalt look is a perfect example. We've found that concentrating the eyeshadow on the top lids and lining the bottom with a cream eye pencil is the best way to make eyes pop! But, as always, feel free to get creative!
Blue Blast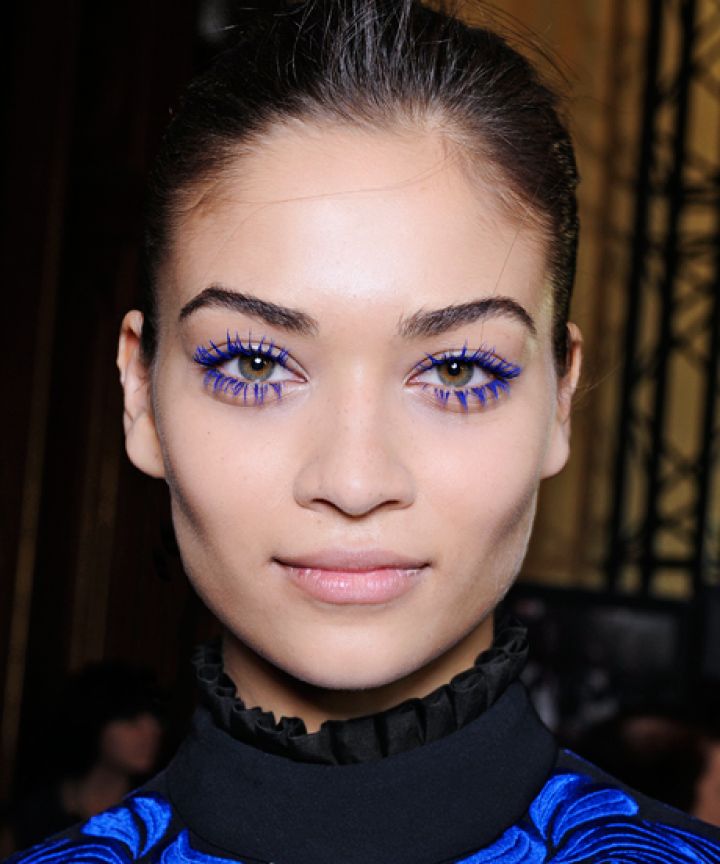 Some of us have very light lashes, and we struggle to find a way to make them the focus of our look. Now we've found a way! Just use a few layers of strong blue hue mascara to create this iconic look!
Pretty In Blue
For a more subtle look, we're loving the pastel blue eye makeup. We think that by using a lighter shade and just rimming the eyes gives off a feminine feel. We're also loving that it's so simple — just line your eyes in the same places you use eyeliner and you're done!
For some DIY Inspiration check out this Bold Blue Eye Makeup look Tutorial by YouTuber, Jaclyn Hill!
[post_facebook]