Getting that photo finish look – you know the one that has all the fancy lights highlighting your cheekbones perfectly – can be achieved even if you don't have in studio lighting. How you may ask? Well, with a few makeup tips from the pros, you will be able to achieve a look that is studio-worthy.
Strobing is the perfect beauty trick that is not as complicated as most makeup techniques like contouring or color correcting and will get you a look that truly perfects.
Now you are probably wondering what strobing actually is.  Similar to highlighting, strobing will help illuminate your eyes, enhance your cheekbones and temples, shape your nose, emphasize your cupid's bow and highlight your chin. Basically by using this approach you're going to bring more light to certain spots where they would naturally hit on your face.
The best part of this technique is your skin will get the natural bright glow you desire without having to put on a ton of makeup on in the process. I'd say that is a mega win for us beauties!
If you're in need of an easy-to-follow strobing tutorial, YouTuber, Desi Perkins gives a wonderful demonstration on how to achieve this makeup look.
1. Use Jouer Crème highlighter and use finger to apply. Apply anywhere the light hits your face: Above Brow Bone, Cheekbones, & Bridge of the nose.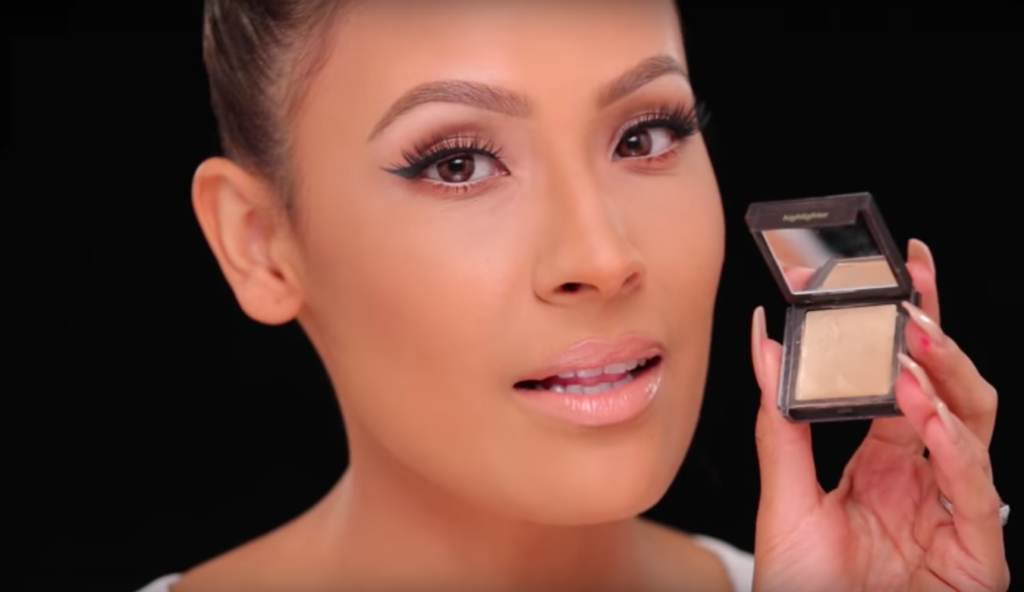 2. Apply on your cheekbone. You should apply in the shape of a C where you can feel the cheekbone.
3. Apply above the brow bone where the light hits. 
4. Apply on the tip of the nose to give you an illusion of a nose lift. 
5. Apply a little on the Chin.
6. After you've laid down your creme highlight base. Intensify the look a bit more with this Natasha Denona Glow Palette.
7. This will help intensify the look and also help set the cream. Use MAC Cosmetics 168 Contour Brush. 
8. Last step to strobing, is hitting those areas where you want the most intense highlight and pop. You can use Jacyln Hill collab with BECCA Cosmetics in Champagne Pop or Mary-Lou Manizer by the Balm. 
9.Use SIGMA F64 Soft Blend Concealer Brush to highlight your face.
10. Flawless Look
I don't know about you, but I will definitely be trying this look out soon!
If you love the strobing technique too, than please SHARE this with all of your friends on Facebook!
[post_facebook]