Head scarves were once a staple in any woman's beauty repertoire, and I think it's high time they made a comeback. Messy curls or unruly waves? Now we can tie them up with a colorful scarf for an instant boho beauty transformation.
While hair accessories have never been my thing as they seem like they would be too difficult to do, I always envied the girls that could style their hair in a head scarf and look effortlessly chic. They always add instant cool to any look.
It wasn't until I was late for a get-together and dealing with a very serious case of bed head, that comes with the territory of having wavy hair, that I decided to give this beauty trend a shot. And I'm so glad I did. I got showered with compliments on my casual updo held together by a scarf that took only moments to tie. It was the perfect rescue to a very bad hair day.
Miami-based Instagram sensation, journalist and budding entreprenur Danie Gomez-Ortigoza, aka Journey of a Braid, launches her iconic headpiece this week and we are obsessed.
She breaks down how to wear this perfect, easy look four different ways. We just love her bold, superwoman-colored hairpiece. If you are not afraid to make a statement, this look is for you.
You can also try out these easy looks with your favorite hair scarf that you may have at home. The looks are just so fun, we can't wait to try all these different styles out.
Here are some of Danie's favorite head scarf looks:
The Bohemian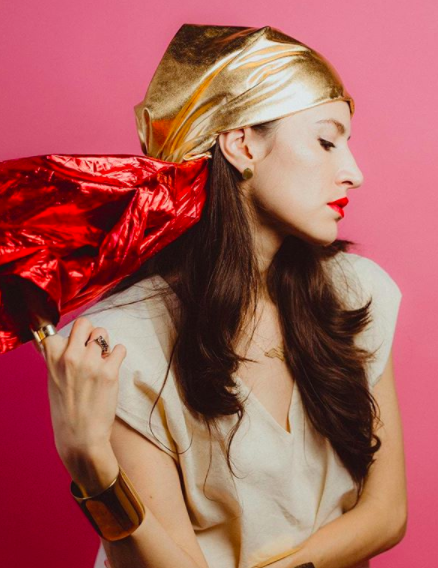 This style is perfect to cover up a bad hair day and looks much prettier and romantic than wearing a baseball cap. It's so easy to create, just take a square shaped scarf, tie it around your head like a bandana with a double knot. The trick to this look is once you tied it, move the knot off to the side of your head. This will give you that effortless boho-chic look.
The Turban Look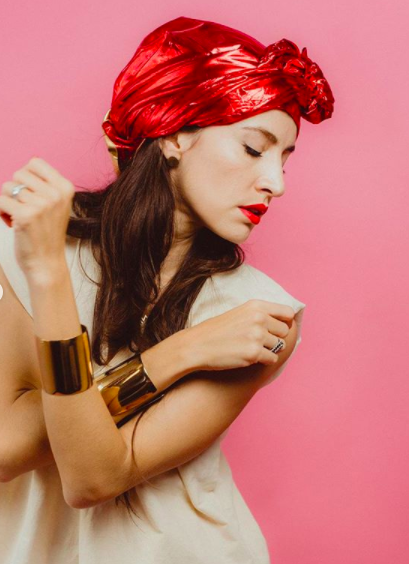 Turban scarves are a great way to turn bed head into a glamorous updo. We tried this look on people around the office and the turban was a huge success at taming all hair textures, from the bounciest curls to the straightest strands. To get the turban look, I simply tied a long, thin scarf around the back of my head, crossing over at the top and looping around to form a tie in back. I then tuck the excess fabric in along with any frizzy strands I want to disguise and I'm out the door.
The Hidden Bow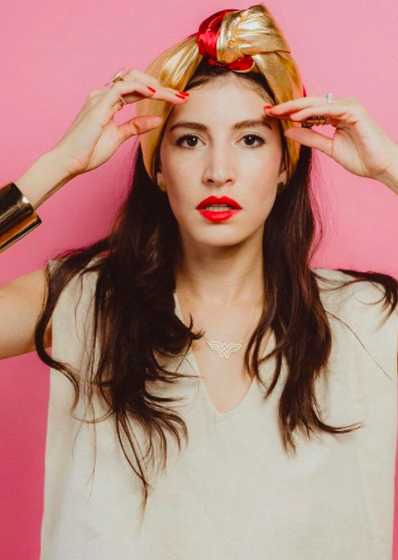 The hidden bow is our favorite look for getting a romantic hairdo without the added effort. This easy style is created folding up any square scarf, but a larger light scarf is best, and then wrapping it around the head to tie it in the front. Take the loose ends and hide them in the scarf. The best part about it is that it adds volume to limp strands and tames frizzy tresses at the same time.
The Braided Crown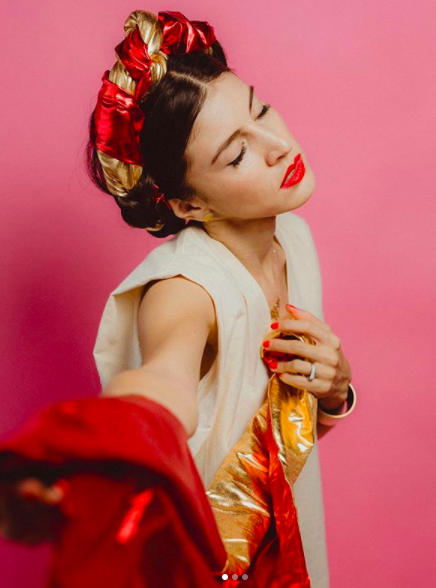 This is Danie's iconic braided hairstyle and you can see her video tutorial on her Instagram profile @journeyofabraid. This is truly the reigning queen of empowering hairstyles. Simply split your hair in two ponytails. Braid hair with one side of the scarf and secure with a rubber band. Then braid next side with scarf and secure so you have two braided pigtails. Next take each end and twist and tie around the crown of your head. Warning your posture will magically improve while rocking this look.
If you can't wait to master the art of head scarf tying, then please SHARE with your friends on Facebook!