If you're ever in need of some excellent makeup advice, beauty vloggers are personally the best way to go!
Not only do they stay up-to-date with current trends and products being released, but they can also give you some much needed beauty tips and tricks that could come in handy one day.
These vloggers in particular are some of my personal favorite channels to subscribe to on YouTube. Whether you are looking for a new way to change up your eye makeup for an evening event, or you just want to find out what affordable products you could purchase to get the perfect everyday look, you can pretty much find whatever you are looking for from these pros to bring your makeup game up a notch.
Subscribe to our newsletter to receive email notifications of new posts and updates
After you watch some of these videos, you will end up learning a lot more about makeup than you ever thought was possible! Watch out though because you could probably spend hours watching these clips online. They are quite addicting!
Here are five of my favorite beauty vloggers that you should follow too:
1. Lustre Lux
Lustre Lux's Youtube channel is probably one of my top choices. She is one of the best to go to for advanced tutorials on how to achieve a particular look. Whether it's the perfect makeup to nail a job interview or how to get the perfect high ponytail, she has your everyday looks mastered.
2. Desi Perkins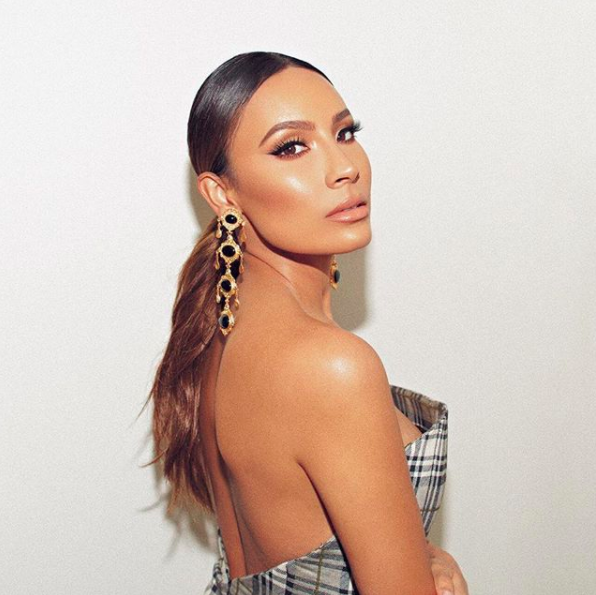 If you're someone who knows a thing or two about makeup already and is looking for more of a challenge, then Desi Perkins will definitely lend you a helping hand.
Between her stunning makeup tutorials on how to achieve a particular look, or her guides on what products you should be using… she is definitely someone you should follow!
3. Nikkie Tutorials
Nikki Tutorials is known for recreating some stunning looks you see trending on social media everyday.
From celebrity inspired looks, to what affordable products to use, to her ''get ready with me" videos featuring other talented beauty experts, she will captivate your attention immediately and have you excited for all her new videos releases.
4. Jaclyn Hill
If you're looking for a pro who knows the ins and outs of the beauty industry, then Jaclyn Hill is your girl. As a former MAC cosmetics pro, Hill definitely has the life experience of a real beauty expert to guide you in the world of makeup.
From how to apply the perfect foundation to her amazing celebrity collabs, to product suggestions, to experimenting with new makeup challenges, you will not be able to get enough of her videos!
5. Kathleen Lights
Kathleen Lights is probably the most relatable beauty vlogger online! She is clearly in love with all things beauty, but is also insanely fun to listen to!
Her videos consist of colorful makeup trends, product reviews and new ways you can change up your everyday look. If you're ever find yourself in need of any of these fresh makeup tips and pointers, then Lights is your go-to girl!
If you love these beauty guru's YouTube channels too, than please SHARE this with all of your friends on Facebook!